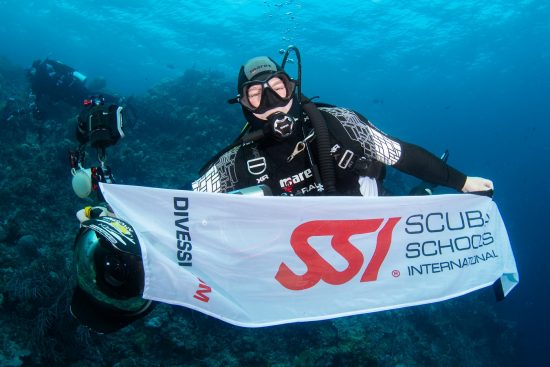 Alex on his 5000th Logged Scuba Dive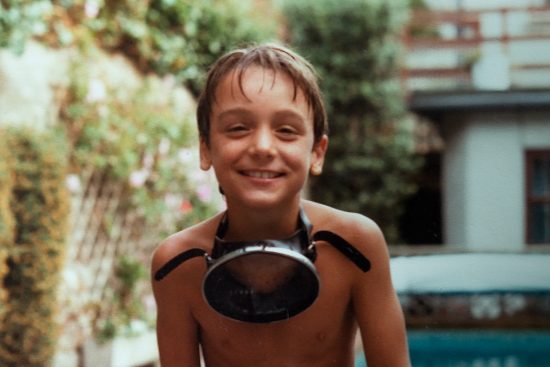 It has been a long journey to 5000!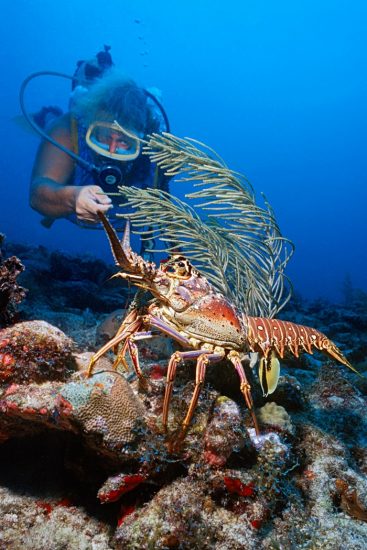 Dive 100, 1993 in Antigua. I took this photo while I was still at school.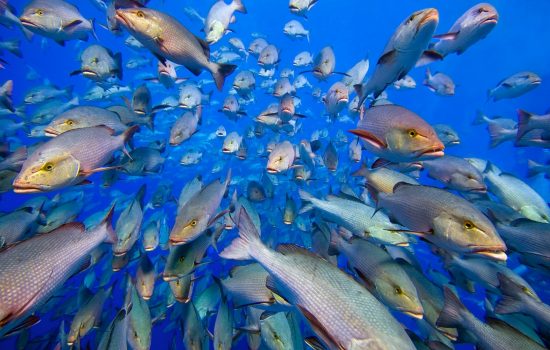 Dive 1000, in 2004, at Ras Mohammed, Egypt.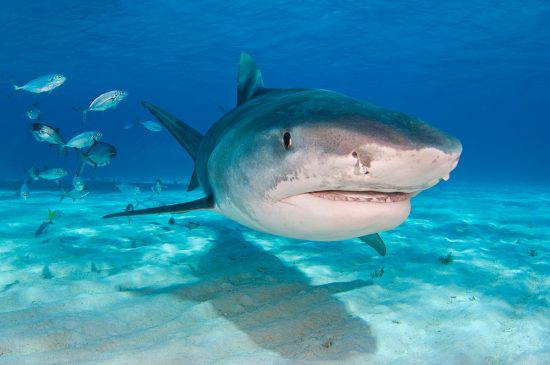 Dive 2000, in 2008 at Tiger Beach, Bahamas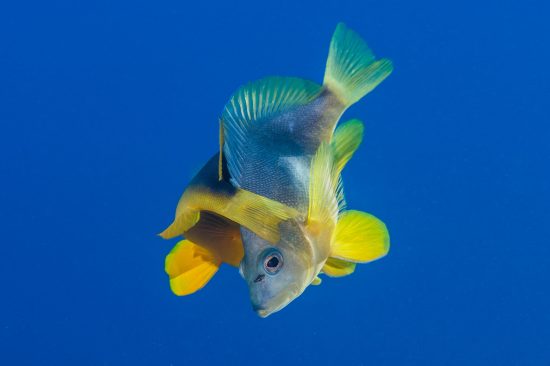 Dive 3000, in 2012, with my wife photographing mating hamlets.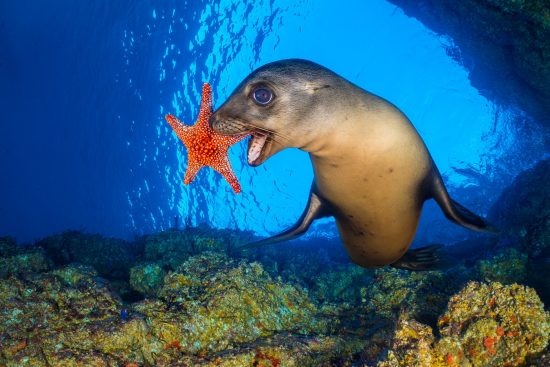 Dive 4000, in 2017 in La Paz, Mexico, with playful sea lion pups.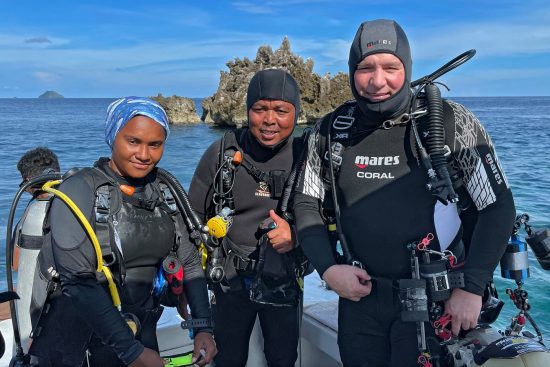 Preparing for Dive 5000, with guides Noldy and Ruth, Tank Rock behind us.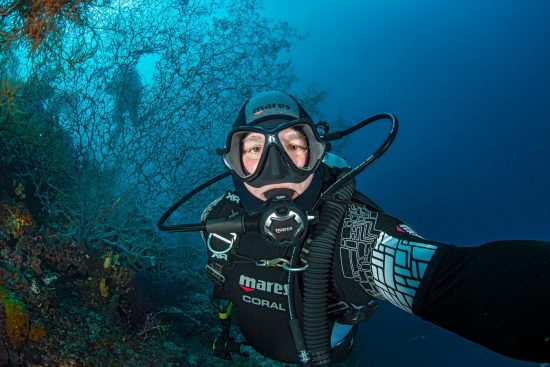 Alex on Dive 5000 with a camera.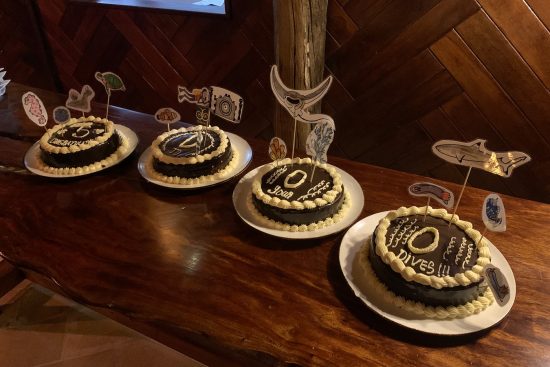 Cakes to celebrate, thanks to Misool Resort.
Earlier this month I logged my 5000th scuba dive with a camera, choosing an amazing location to pass the milestone, a dive site called Tank Rock, in the Fiabacet/Boo Island chain, in front of Misool Resort in Raja Ampat, Indonesia.
I still log all my dives on paper, actually I only log the dives I make with camera, so that I can easily trace any photo back to a specific dive site. If there is a downside of keeping a paper log, it is that my dive numbers go up more slowly than my friends who guesstimate their totals! But I do enjoy knowing exactly how many dives I have done in total and also the number in that particular year. It would be nice to digitise the full list one day, so that I could quickly know how many dives or hours I have clocked up in different destinations, where I have dived the most and other factors.
There are still many places I have yet to dive. And many more I really want to return to. So I am already looking forward to the next landmarks. In passing this one, it also allowed me to apply to become an SSI Platinum Pro 5000 Diver, and I made a long interview with them about my diving career, which you can read here. Below is an expanded answer from one of the questions in that interview.
Q. Do you remember where and when you logged your other landmark dives? Tell us about your 100th, 1000th 2000th, 3000th, 4000th and, now, 5000th dives.
A: I didn't know the answers to these questions from memory, so it was fun to dive into my logbooks and relive them. I made Dive 100 in 1993 at a site called Grunt in Antigua. I remember it had tons of spiny lobsters, but not a lot else now. It took me another 11 years to reach Dive 1000, which was in 2004 at Ras Mohammed in Egypt. I knew it was my 1000th dive, so I purposely spent the entire dive swimming inside a huge school of Bohar snappers. Dive 2000 was in 2008 at Tiger Beach in the Bahamas. Dive 3000 was in 2012 and was a shore dive at Sunset House in the Cayman Islands. I spent 100-minutes photographing hamlet fish spawning at dusk with my wife. Dive 4000 was in 2017 at Los Isoltes, a sea lion colony near La Paz, Mexico, where there were playful seal pups. Lastly, dive 5000 was in 2022, at Tank Rock in Misool, Raja Ampat, Indonesia.
My first 1000 dives took 15 years, the next 1000 took 4 years, the next 4 years, the next 5 years and the most recent 1000 took 5 years.
Written by

Alex
Date

16th January 2023
Also by Alex