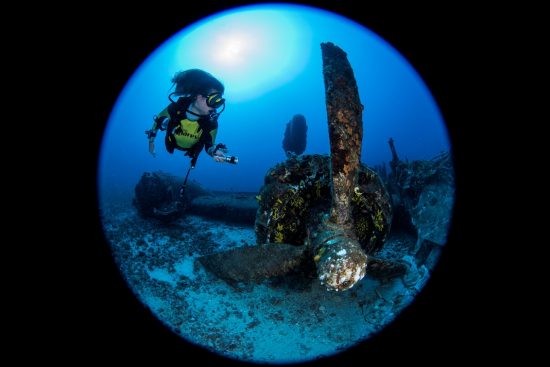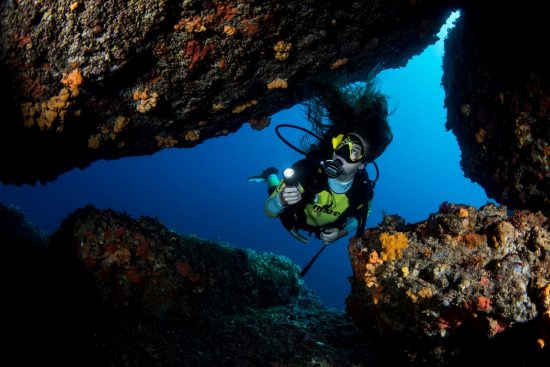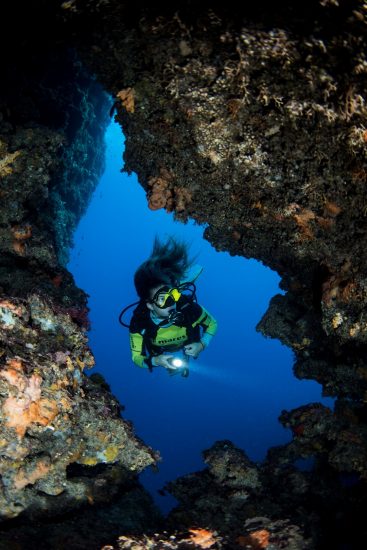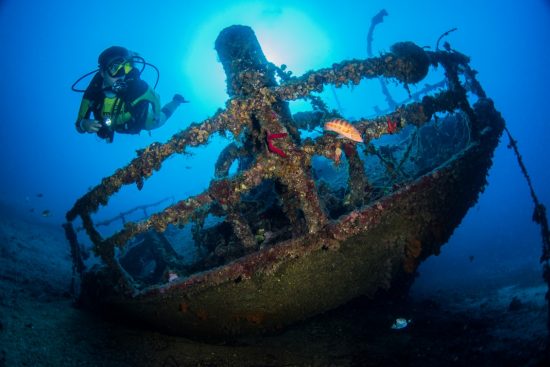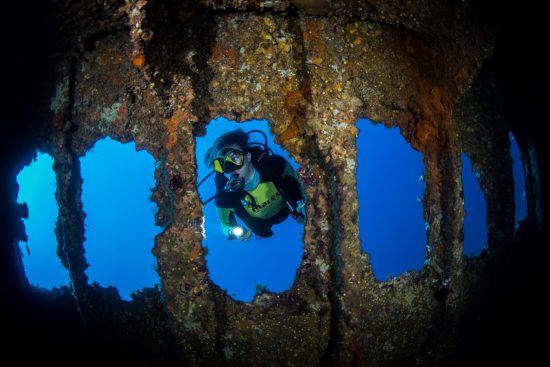 The Island of Vis is not only known for its astounding underwater life, but also for its numerous wrecks, of both airplanes and ships, as well as countless caves. Add some good company and proper equipment, and all that's left to do is genuinely indulge in the charms of this underwater gem.

Doing a photo shoot in such an environment was a pure pleasure!
Mares' yellow photosuit was used as it is the most visible underwater and thus increases the visual quality of the photos. The Mares Fusion 52X regulator, Mares X-Stream fins, Mares X-Vision mask and Mares 7RZ torch were also used.
In just four days we dived some of the Vis and Biševo caves, several wrecks and some usually inaccessible locations like the 'Blue Cave' for which we had to obtain a special permit in advance.
This was also a good opportunity to test the new Nikon 8-15 mm fish eye lens with the Nikon D810 camera.
I hope these photos will convey at least a part of the atmosphere we experienced, before we take you on to the next adventure.

The next stop is another pearl of the Adriatic, the Kornati National Park.
Written by

Damir
Date

11th October 2017
Where

Gurnji put, Komiža, Hrvatska
Also by Damir