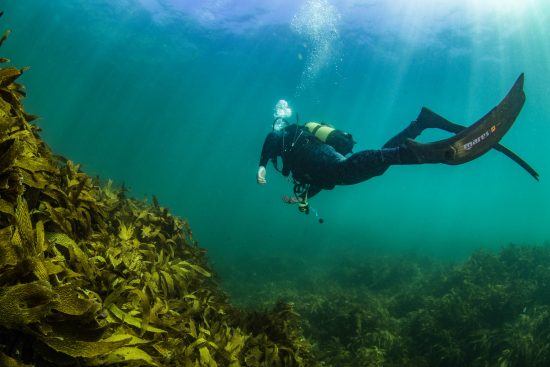 Warm, shallow, clear water - a divers paradise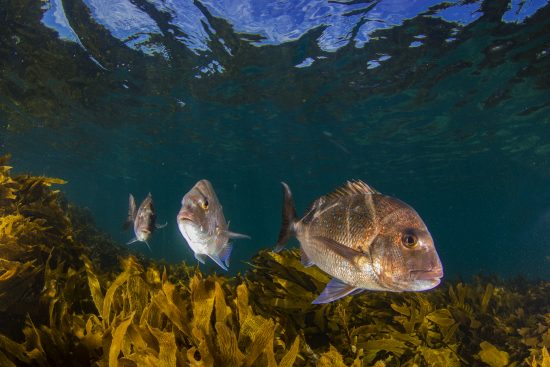 Goat Island is famous for its snapper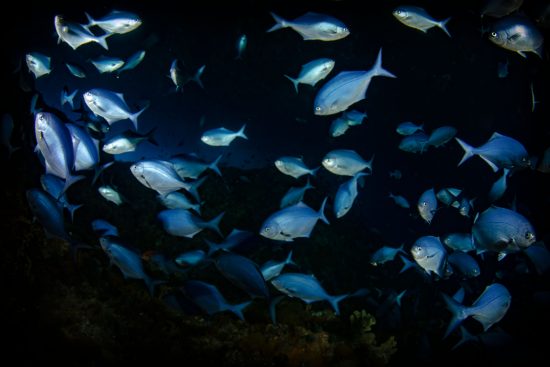 Schools of Blue Mao Mao frequent the reserve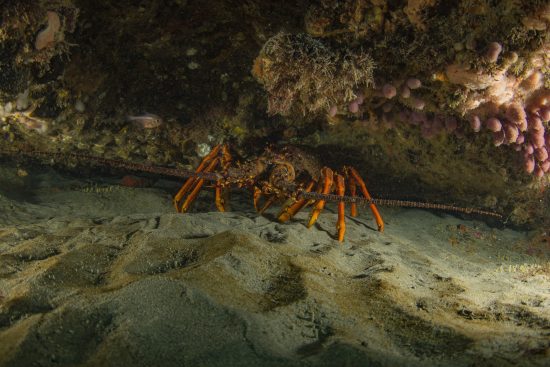 One of the only places in the north island where you often see crayfish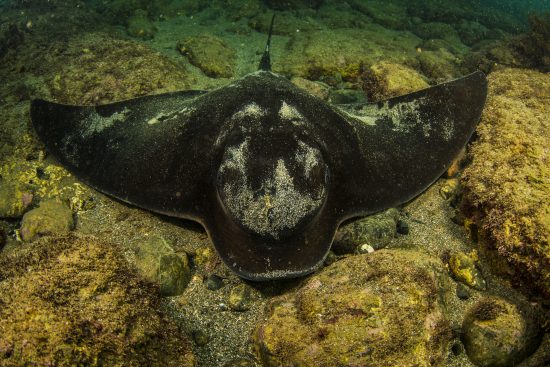 Stingrays and eagle rays are popular visitors in the reserve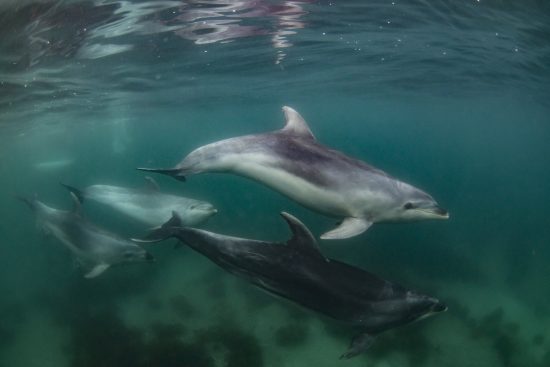 Dolphins are common visitors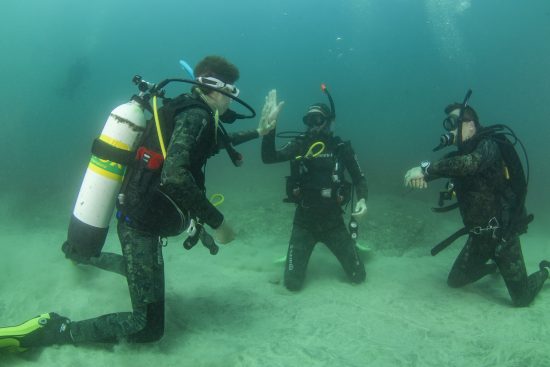 Learn to dive with Goat Island Dive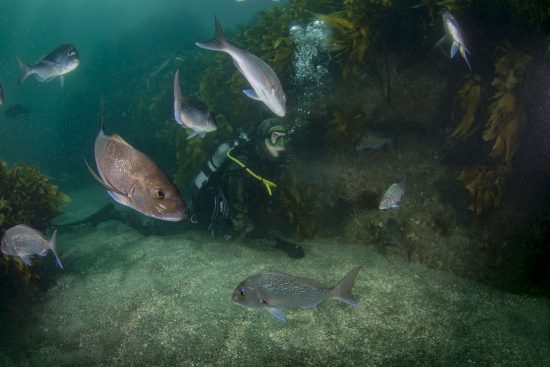 Some inquisitive snapper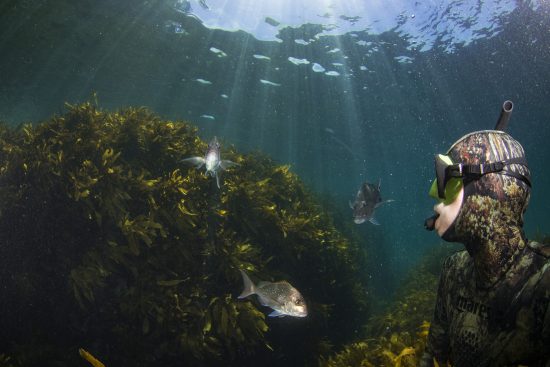 The reserve is a great spot for snorkeling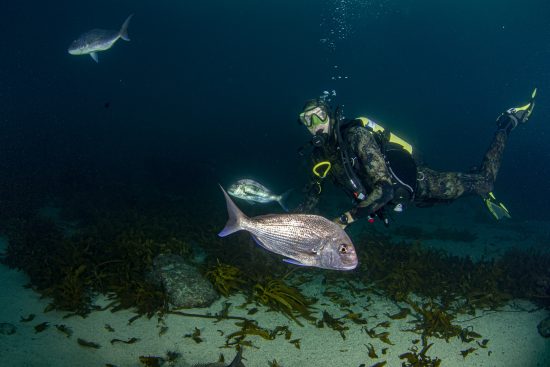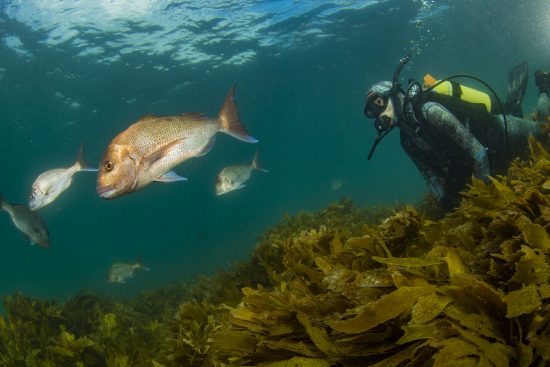 New Zealand is a destination full of exciting diving; from the deep fiords of the south island to the subtropical reefs of the far north, New Zealand has something for every diver!

Over the next few months, I'm going to be sharing some of the best diving and snorkelling spots in NZ with you. To begin with, here's an insight into New Zealand's oldest and most successful marine reserve, and five reasons why you should begin your kiwi dive holiday there!

It's full of life

Established in 1975, Goat Island is New Zealand's oldest and arguably most successful marine reserve. As such, the reserve is teeming with life, famous for its resident snapper, these make great pictures and are very friendly, coming up to greet you on the surface. If you're into photography, these fish make great subjects and you can get really creative with them.

Amongst the snapper, there are often large schools of blue maomao, yellowtail and kahawai. Large parore are found in the reserve as well as large kingfish, bronze whalers and hammerheads in the summer. For macro lovers, there's plenty to see, as well as a few different species of nudibranch, blennies and a large variety of sponges and sea weeds.

The reserve is also one of the last remaining places in Auckland where you can see large numbers of red crayfish. Keep an eye out for their long feelers as you explore the caves and cracks amongst the kelp beds!

Another species of lobster known as the 'packhorse crayfish' is also found in the reserve, and growing in excess of 10 kilos, it can be quite a sight if you happen to come across a large one.

As you venture out onto the sand, you will find schools of Trevally and Goatfish following the large short and longtail rays that frequent the reserve during the summer months. Eagle rays also dart around and can often be found resting in the sun late in the afternoon.

Dolphins, Orca and seals are also frequent visitors to the reserve, what more could you ask for?!

There is a convenient dive shop up the road

Goat Island Dive is Leigh's sole dive shop. They are the Goat Island experts, so pop into the store on the way to the beach.

Being an SSI dive school, they offer the full range of dive courses, so whether you want to take the plunge into the diving world or are ready to take your diving to the next level, these guys have you covered. They also offer guided snorkel and scuba trips, highly recommended if you have never dived New Zealand before.

With a stocked store, you can also purchase any dive gear you need before beginning your NZ adventure. Of course, a full range of clean quality rental gear is available at very reasonable rates if you have decided to leave your gear at home.

It's relatively quick and easy to get to

Just 2 hours from Auckland, it's an easy, scenic drive through the country. It's best if you have a rental car so you can take your time to stop at the many small coastal towns along the way (just remember to keep to the left and obey all road rules and signs), however buses also depart the city frequently to Warkworth, the main town out of Leigh, where taxis, shuttles and buses can get you the rest of the way to Goat Island.

There are many accommodation options at Goat Island and in the Leigh area, from camping just seconds from the beach backpacker style, Airbnbs or something more luxurious, there are options aplenty. You are advised to book in advance if you plan to stay there during the high season, as places can be booked out.

There are takeaway shops, a dairy and a small cafe back in Leigh, and no dive trip is complete without a stop at the Leigh Sawmill Bar, with fruity IPAs and fantastic food, it's a great spot for lunch or dinner before the short drive back to the city.

Fun, easy diving for all ages

The best thing about diving at Goat Island is that it's fun. As mentioned earlier, there's an abundance of marine life on offer, and it's a great spot to learn to dive that's perfect for kids!

New Zealand is well known for its dark, cold water, but Goat Island is quite the opposite, with up to 20m visibility and 23 degree water, it's a great introduction to NZ diving and a great way to stretch the legs after a long flight.

You won't find deep technical diving here, but if you enjoy a nice, relaxing, long dive then this is certainly the spot for you, and if you're a photographer, then this location is paradise!

There is also the Goat Island Marine Lab that's great for kids and a place where you can learn all about NZ marine life.

When to dive?

Goat Island is diveable for 12 months of the year. Some fish species are more prolific during certain months of the year; however, the large, resident snapper, which Goat Island is famous for, stay in the reserve all year round.

Most people visit during the summer months when, due to its shallow depths, the waters surrounding Goat Island can exceed 20 degrees. If you want to dive in shorts, then this is the time to do it...

January - April offers the best time to see large numbers of stingrays.

Winter can offer exceptional visibility, although the water temperature drops to around 12 degrees, so be prepared to dive in some thick neoprene. You'll see a variety of different species in the winter.

So there you have it, next time you find yourself in Auckland, head up to Goat Island for a day diving in New Zealand's best kept diving secret!
Written by

Dan
Date

8th November 2019
Also by Dan