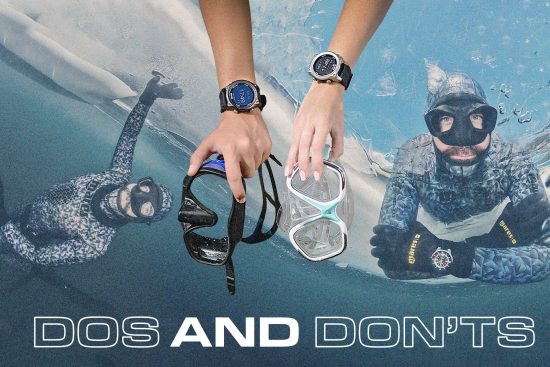 Discover our top tips for dive mask maintenance!

DO:



Be patient and use dedicated antifog gels - it will be a good idea in the long run.


Rinse and dry it properly after every use.


Pack it in a protective case for trips.


Always bring a spare mask on a dive just in case. There's nothing worse than a leak or a mask which doesn't fit properly!


DON'T:


If your new mask fogs up, don't burn it! You may destroy the silicone or break the glass. Also, don't use aggressive detergents which could damage it!


Don't expose it to direct sunlight or high temperatures! Store it in the shade.


Discover our full range of Scuba Diving masks here
Discover our full range of Freediving masks here
Discover our full range of Snorkeling masks here
Written by

Mares
Date

16th August 2023
Also by Mares