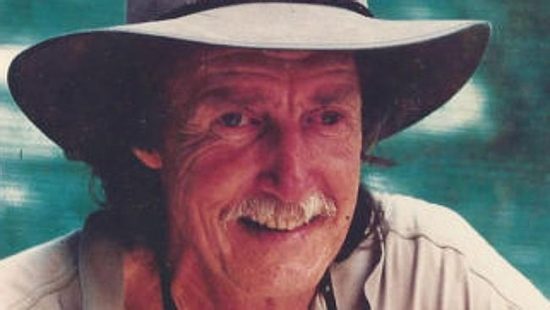 Lee Lafferty alias Raymond Grady Sansel Jr.
"Drug Dealer Fakes Death, Falls In Love And Starts New Life Afresh!"

Sounds like the basis for a television series? Perhaps, but not in the
case of the 78-year-old Dennis "Lee" Lafferty, who died in a car
accident recently in May. He operated Daintree River Cruise Centre, a
popular river cruise business in Queensland, Australia for 28 years,
organising river cruise and wildlife-sighting trips.

However, it seems that Lafferty was not who he had claimed to be.

According to US newspaper Tampa Bay Times, Lafferty was actually a
Florida-based drug dealer name Raymond Grady Stansel Jr., who alleged
disappeared while scuba diving in Honduras on New Year's Eve in 1974.
His lawyer only announced his disappearance on 5 January 1975, the very
day Stansel was supposed to appear in court to face a number of drug
smuggling charges.

Attempts to locate Stansel – or his body – proved unsuccessful. He was
subsequently presumed to have perished, even though his body was never
found, and sightings of him were reported from time to time.

As the truth about Lafferty's past surfaced, it turned out that he
married Janet Wood, a woman he had met in Key West in 1973. They fell
in love, and after the alleged diving accident, they travelled to a few
countries before settling down and starting the river cruise business
in Australia.

But, whoever Lafferty had been in the earlier phase of his life as a
drug dealer, he appeared to have turned over a new leaf and made good
on his second chance at a new life. The Cairns (Australia) Post
reported on the outpouring of grief since his death, as well as the
Daintree community that had been left heartbroken as a result.

The police officer who investigated the accident called his death
"devastating for the community." In addition, Douglas Shire (county)
Mayor Julia Leu described him as "a lovely man and a gentleman".
Written by

Mares
Date

10th July 2015
Where

Queensland, Australien
Also by Mares