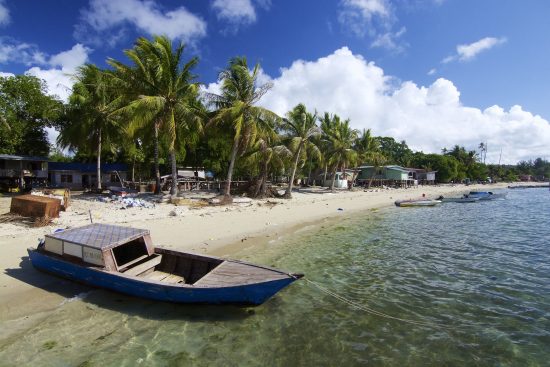 Batu Sirih Village on Balambangan Island in the TMP. (c) WWF-Malaysia / Eric Madeja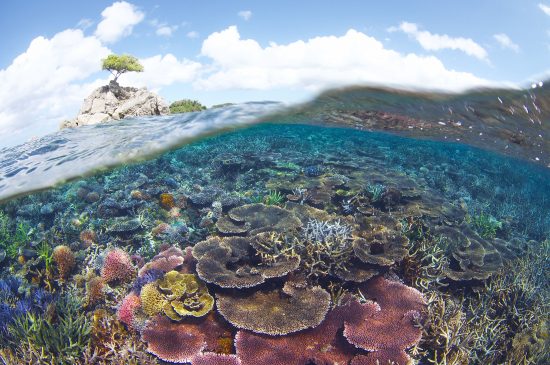 Coral Reef in the TMP (c) WWF-Malaysia / Eric Madeja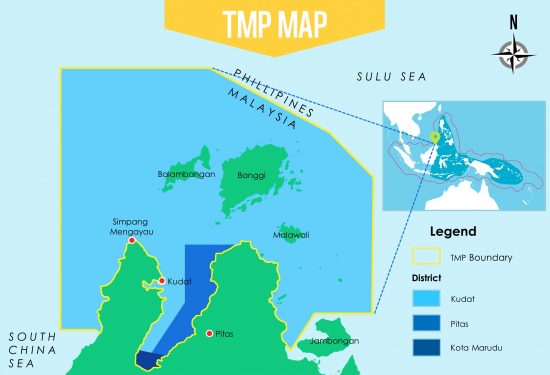 Tun Mustapha Park (TMP) Map (c) WWF-Malaysia
Park is home to 80,000 people and has more than 250 species of hard corals

The Sabah State Government has established a marine conservation
reserve off the coast of North Borneo. Called the Tun Mustapha Park
(TMP), it covers almost 1 million hectares of coral reefs, mangroves,
seagrass and productive fishing grounds, and includes more than 50
islands.

It is the result of more than 13 years of preparatory work involving
government agencies, local communities and international partners, as
well as the support of non-governmental organisations like WWF-Malaysia.

Comprising 50 islands, the TMP has one of the world's most diverse
ecosystems with coral reefs, mangrove forests, seagrass areas and
essential fishing grounds. It is home to 80,000 people along its coasts
and on the nearby islands. It is also located in the Coral Triangle, so
it has a rich biodiversity with more than 250 species of hard corals
and some 360 species of fish, endangered green turtles and dugongs, as
well as important primary rainforests, mangroves and seagrass beds.

Despite its essential role, the TMP is threatened by overfishing, destructive fishing practices and pollution.

Executive Director/CEO of WWF-Malaysia Dato' Dr Dionysius Sharma said,
"I am deeply gratified by the declaration by the TMP. I congratulate
the Sabah State Government, the Sabah Ministry of Tourism, Culture and
Environment, and Sabah Parks for taking the bold steps in the
gazettement of TMP, paving and leading the way for the implementation
of an innovative marine protected area management in Sabah and
Malaysia."

"Effective management of the Tun Mustapha Park will help ensure the
viability of the area's fisheries resources – and high quality
ecotourism can provide hugely increased value, based on this natural
treasure. The gazettement of this park should act as a model and an
inspiration for marine conservation worldwide," said Dr Marco
Lambertini, Director General of WWF International.

Established as an IUCN Category VI Park, the TMP represents a new type
of park management in Sabah. Under this category, sustainable uses are
permitted and local communities living there can continue with their
activities within designated areas. The region's productive fishing
grounds feed more than 80,000 people in the coastal and island
communities, with around 100 tonnes of fish caught daily.
Written by

Mares
Date

2nd June 2016
Also by Mares