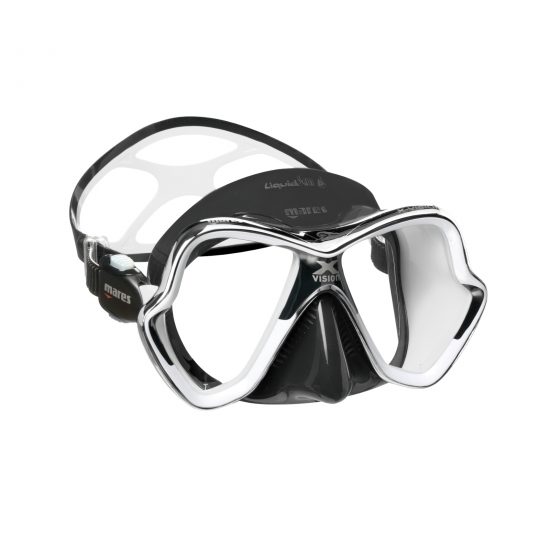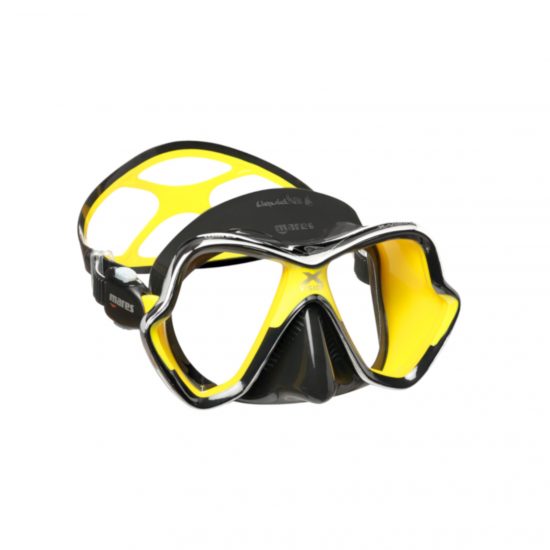 The X-Vision Chrome Liquidskin is a combination of innovative technological solutions that satisfy a diving fan's every need, at any level of experience.
Let's take a closer look at the technical aspects…
-Frame
The frame of this mask is made with a chrome-plated, dual-material technopolymer to offer the very best mechanical characteristics along with an elegant new look. The logos are imprinted on the frame with a laser system to ensure superior durability over time.
-Skirt
The skirt is molded in dual-silicone with two hardness levels, and is shaped to offer better fit, adherence to the face, and maximum comfort. There are small ribs around the nose that ease pressure and make it easier to equalize.
-Field of vision
The combination of the distinctive frame with the specific shape of the skirt results in a very low-drag design that offers minimal resistance to forward motion while delivering a superb field of vision.
-Strap
The strap of the X-Vision Chrome has an "X" shape. It's made using dual-silicone to ensure the best comfort and a more secure seal.
-Quick-adjust buckles
The side buckles allow users to quickly adjust the strap. They are placed on the skirt and feature large buttons that are easy to use even when wearing thick gloves.
Discover more on Mares.com!
Written by

Mares
Date

14th December 2020
Also by Mares