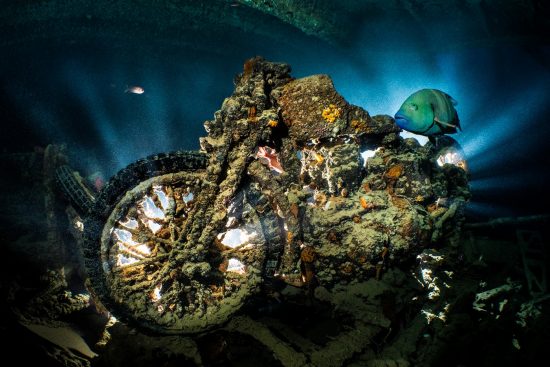 A BSA M20 motorbike on the Thistlegorm wreck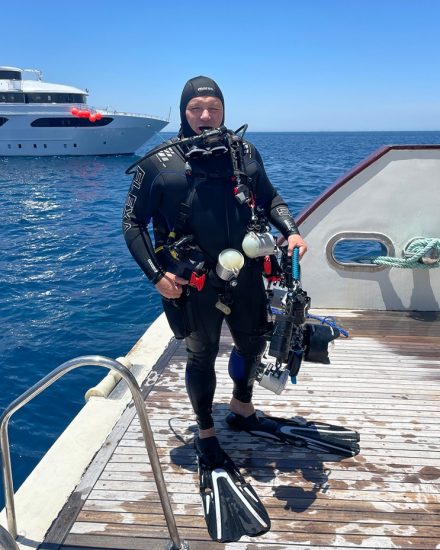 Alex surfaces from a dive on the Thistlegorm, loaded up with camera gear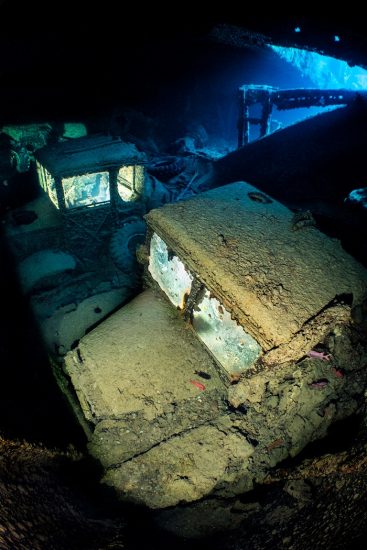 Albion AM463 aircraft refuelling trucks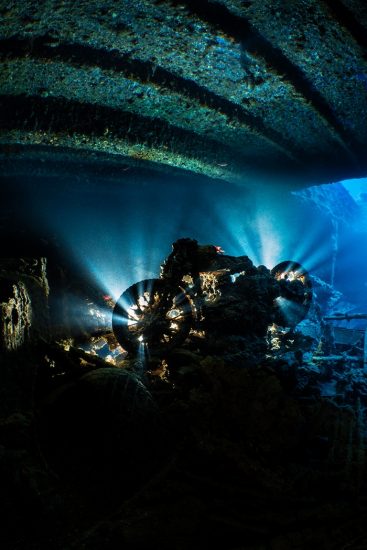 A BSA M20 motorbike backlit.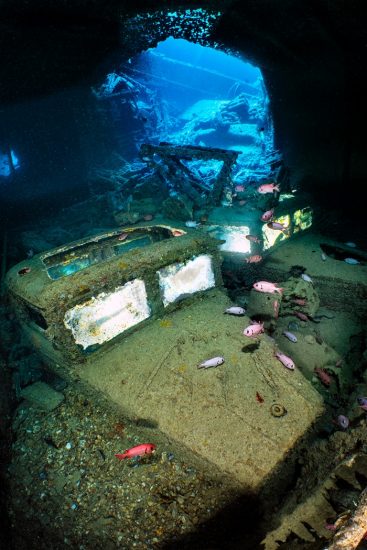 Fordson WOT3A trucks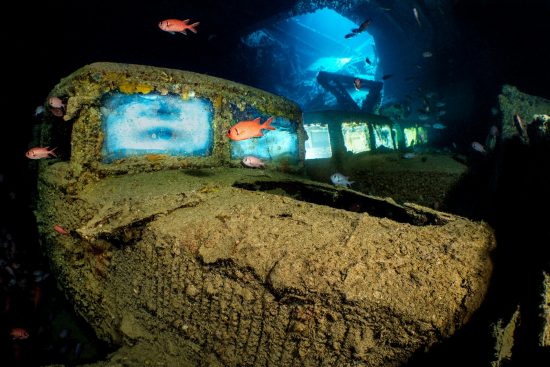 Fordson WOT3A trucks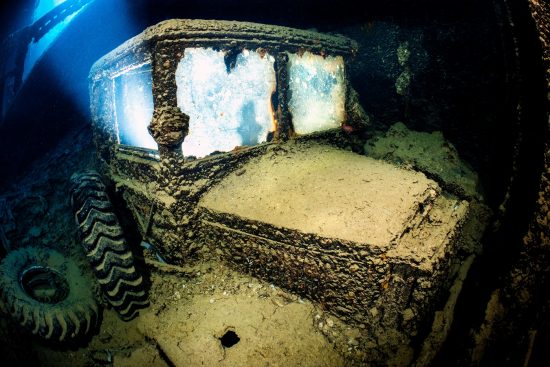 Albion AM463 aircraft refuelling truck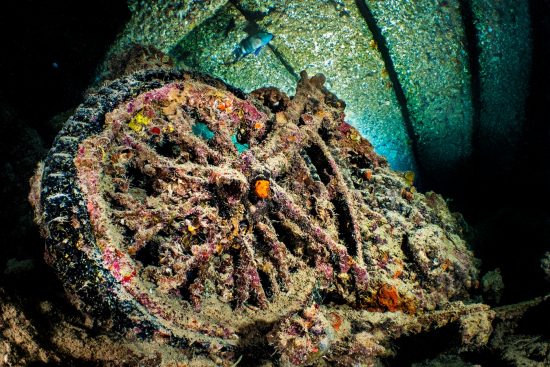 A BSA M20 motorbike
Like many people, my highlight of a Red Sea trip is often diving on the wreck of SS Thistlegorm, with its famous cargo of British World War II military hardware. The Thistlegorm's vehicles have long been my obsession. Few people have taken as many photos on this wreck as I have, and as my collection of detailed pictures grew, I realised, about 10 years ago, that most of the vehicle identifications in circulation were wrong. And so began an addiction to photograph them all, correctly identify them all and also, where possible, to seek out and photograph surviving examples for comparison. The effort was combined with a ground-breaking 24,000 image photogrammetry map of the wreck inside and out and published in our 2020 book Diving The Thistlegorm.  
Producing stunning images of the vehicles of the Thistlegorm is a stern challenge. First, the Thistlegorm can be a very demanding dive, especially when the current runs and poor visibility shrouds the wreck. The depth limits time, there is plenty of time to see, but it places a real a limit on your ability to stop and craft photographs. The cargo is also mostly packed in the dark recesses of the ship, testing your lighting skills, especially because time consuming advanced techniques like working with remote strobes really help create special images. The holds are large and confusing: it takes time to learn your way around so that you can return to perfect a shot. And often when you do get back, you find a group of divers enjoying investigating that feature, or clouds of sediment still hanging in the water showing careless fins have been there before you. 
On the positive side, there is a lot to shoot. There are more than 60 trucks and lorries, and over 100 motorbikes in the holds. But this also means that choosing the right one is essential for the best pictures. The size, condition, type and most importantly position of the vehicle are fundamental considerations. Motorbikes are smaller than trucks and easier to shoot, but with many types of vehicles on the wreck, we want to produce a varied portfolio so should take both on. Many military vehicles of that period had open cabs, and with wood, cloth, canvas and glass broken or rotted away, they don't always look recognisable. Shooting a jumble of metal that you need to explain how interesting it is to the viewer will never be a compelling shot. But choose the right vehicles and frame them in the right way and you can create very powerful shots of this historic wreck.
Something a lot of people forget about is fish! They are important to include in the compositions because they add colour and life. There are far more fish in the lower level of the hold, especially schools of red soldierfish, but time here is more limited. On the upper level, you are more reliant on mobile residents to swim into shot and complete the composition. Fortunately, many species like to follow divers around and you can almost rely on a large wrasse or butterflyfish to come and investigate what you are up to when shooting a vehicle. Just a couple change the feel of a shot.
Telling the story of the Thistlegorm and her cargo is an addictive challenge as there is always another type of collect and it takes many dives to learn all the best angles for each of them. It is part of what keeps drawing me back to this amazing wreck.
Written by

Alex
Date

26th September 2023
Also by Alex