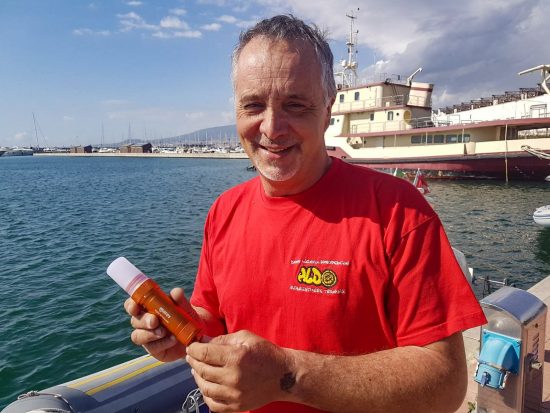 Aldo Ferrucci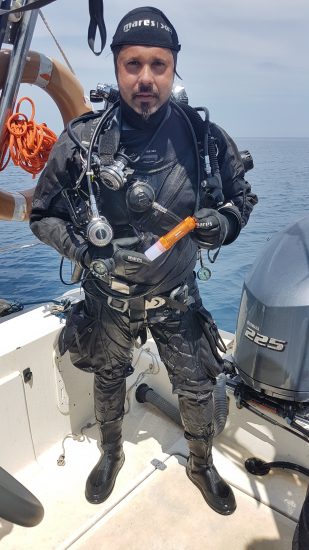 Tony Scontrino
Aldo Ferrucci and his team used the Mares EOS Strobe recently for a series of deep dives (from 95m - 127m) to explore various wrecks in the South of France, and we're very proud to say they gave us some great feedback adding to already warm reviews of the EOS range, check out our underwater lights here.

The team noted some key strong-points of the Strobe:



Robust construction


Easy operation with a double function of continuous or intermittent light


Reliabile


Great light strength


Easy to recharge via USB cable


"I had been looking for a strong, reliable strobe light to use on deep dives for a long time. On these dives, we position a strobe light on the diving line. This allows us to find it again more easily and guarantees a safer, more comfortable ascent. The light's double function was also very useful, allowing us to identify both the diving line and the guideline to get to the wreck, guaranteeing great orientation and allowing us to make the most of our dive time."
- Aldo Ferrucci
Next to test the strobe was XR Instructor Tony Scontrino of Diving Center Saracen, Vulcano:
"I've used the Mares XR Strobe torch with my team during night dives in the Milazzo area and other low-visibility dives in the Palermo area.
We positioned the strobe light on the descent line in flashing mode and, thanks to its great reach and visibility, it really helped us to ensure the safety of  the whole team who always had a point of reference, especially during the night dives.
During the descent on one of our night dives we positioned the Strobe in flashing mode at the first deco and gas changing stop and, once the dive was finished and we had started our ascent, on reaching the deco stop, it gave us the safety with which to carry out the change at the correct depth. Following this we set the Strobe to constant light meaning we could position it step-by-step at the various deco stops to illumiate everything in 360°.
It has now become an indespensable accessory which I always take with me on my dives, especially XR ones.
What makes the EOS Strobe stand out is its long-lasting battery, how easy it is to charge, the flashing and steady light functions and the robust, reliable material it's made from!"
If you're a diver who enjoys diving Extended Range, you should also check out
a recent review of our Canister Lights
!
Written by

Mares
Date

17th April 2018
Also by Mares