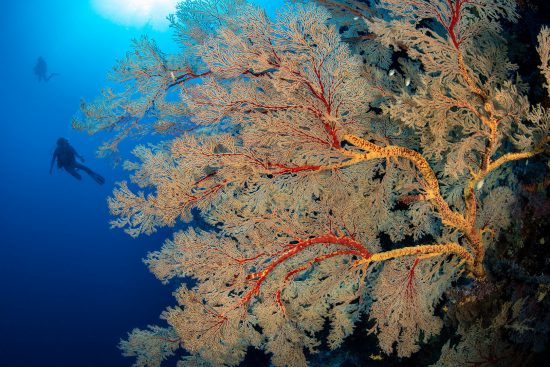 Mighty sea fans on the wall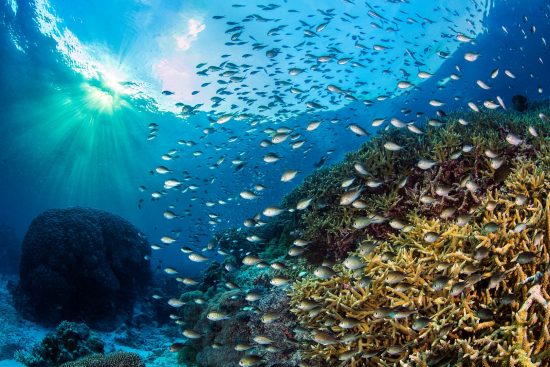 Reefs packed with coral and fish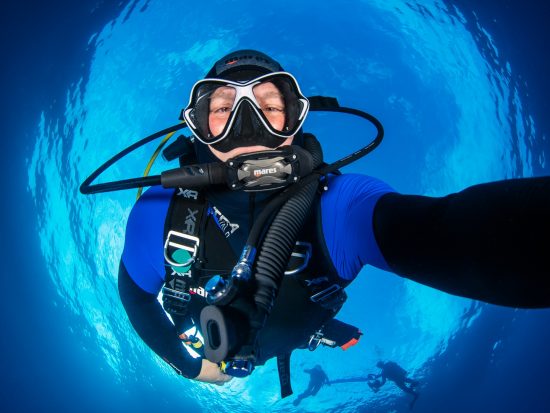 Alex enjoying the beautiful diving conditions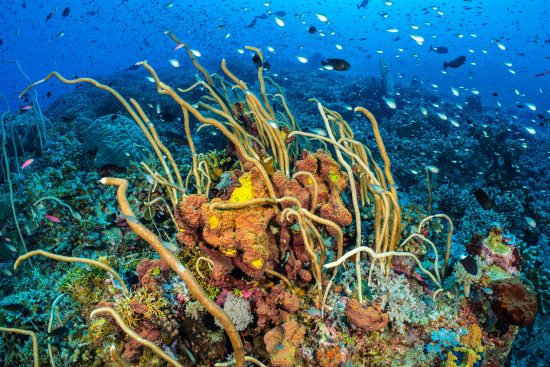 Reefs characterised with lots of life and lots of biodiversity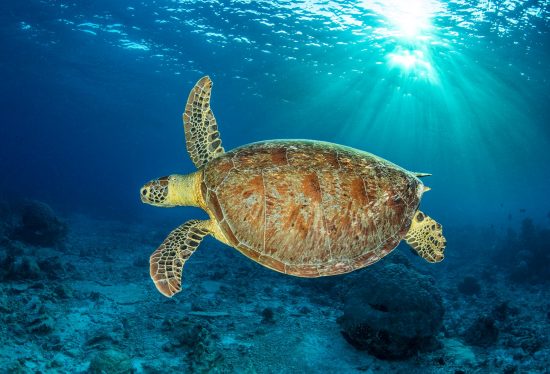 A green turtle with evening light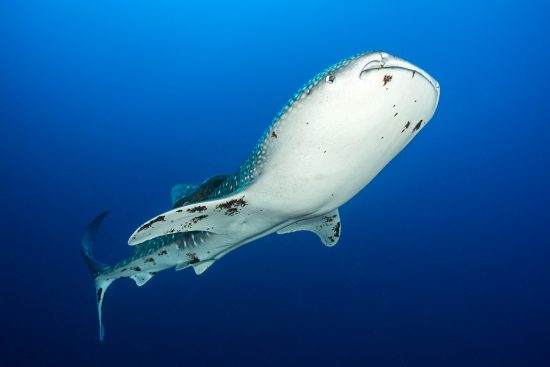 A young whale shark, little more than 2m long and very curious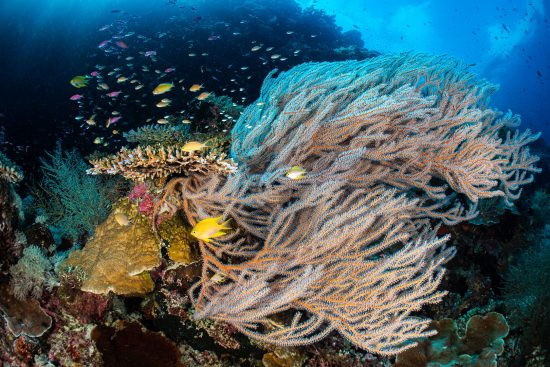 Rich life and clear water are in Tubbataha's DNA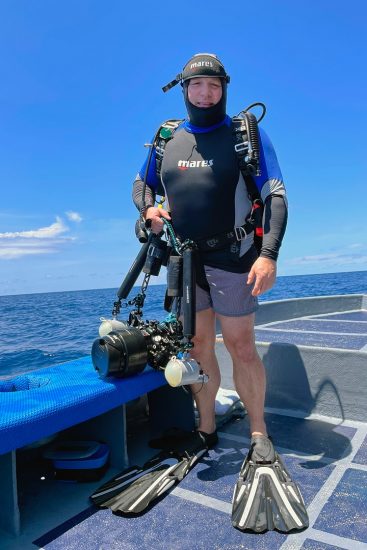 Alex ready for another dive. Open ocean, but flat calm.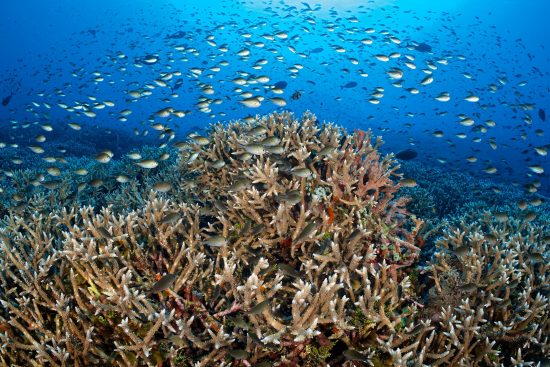 The reefs see few people so have a wonderful untouched feel.
When I think of diving in the Philippines, I tend to think of amazing reef critters: frogfish, nudibranchs, ghost pipefish and other macro marvels, but of course the Philippines are a large and diverse country, with diving adventures ranging from historic wrecks to encounters with great pelagic animals. Arguably, the jewel in the crown of Philippines diving is Tubbataha.
The Tubbataha Reefs Natural Park is made up of three atolls offering a pretty unique combination of coral and big animal rich atoll diving. Being right in the heart of the coral triangle, it has an unusually high level of biodiversity. More than 150km from land, the reefs are bathed in 30m+ visibility. Ocean water and such an oasis in the middle of the Sulu Sea attracts great fish schools, whale sharks, reef sharks, mantas, turtles, eagle rays, tuna, dolphins and more. It is no surprise that in 1993, it became a UNESCO World Heritage Site.
The diving feels even more special because Tubbataha is fiercely protected by the Philippine's government. Its remote location means that it would never experience mass tourism, but even so, diving is limited to just three months of the year around May and June when the conditions are optimal. As soon as you submerge, the reefs speak for themselves, the coral is so dense and each piece perfectly formed, there are clouds of anthias and chromis and packs of larger fish. As a tourist visiting here, you pay a park fee that helps to fund the full time ranger patrols to manage the park and stop illegal fishing.
            Although the reefs are big, the dive sites tend to be on the corners of the atolls and are usually gentle drifts, but it is important to be prepared for strong, unpredictable currents in such a destination. When you spot a dive site named 'The Washing Machine' you get a good idea.
For me, this is one of the best places I have been to photograph classic coral reef scenery, rich hard corals with glorious seafans and loads of fish. There are lots of turtles and a good chance of seeing manta rays and young whale sharks. There are reef sharks on every dive and lots of schools of jacks, barracuda, sweetlips, bream and more. We travelled on the very well-run liveaboard 'Solitude One' and were treated to glass calm seas every day.
In terms of gear, I wanted to travel light so that I could maximise my underwater photo gear! Fortunately, the Tubbataha season brings very warm water, so I did most dives in just a rash vest and shorts, switching to my full length Trilastic Steamer on one of the sites known for lots of stinging hydroids! I used my XR-Rec Trim Single Backmount Set and SXS 62X regs, both of which are very lightweight and very high performance. I used my Volo fins on this trip, but I regretted not taking my freediving fins, which were favoured by most of the guides and well suited to the pelagic reefs. I'd take them next time.
Given the short season, Tubbataha trips tend to be quite short, so if travelling from Europe I'd suggest combining it with another destination in the Philippines, like Malapascua or Dauin.
I'd fully recommend Tubbataha! It is beautiful and has amazing diving. It's also good for the soul seeing reef corals and fish thriving like this.
Written by

Alex
Date

4th August 2023