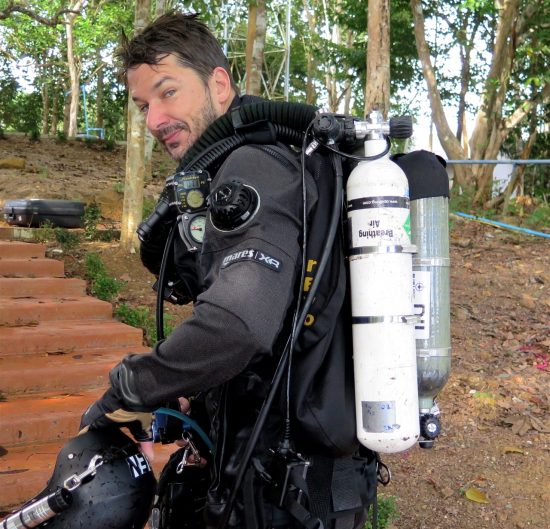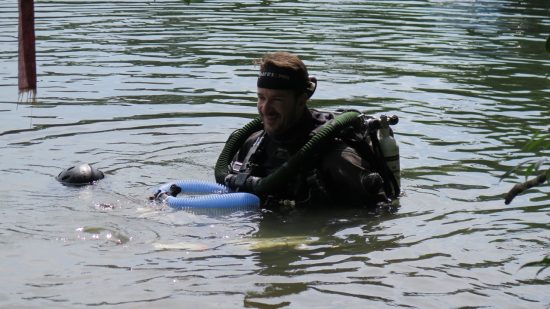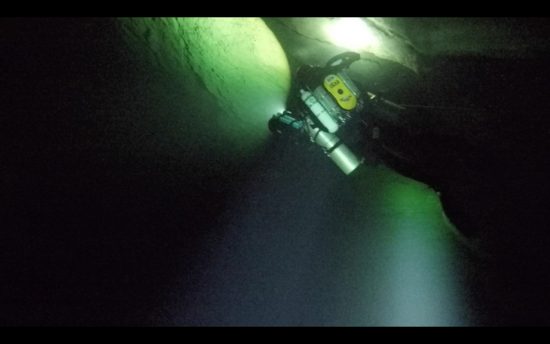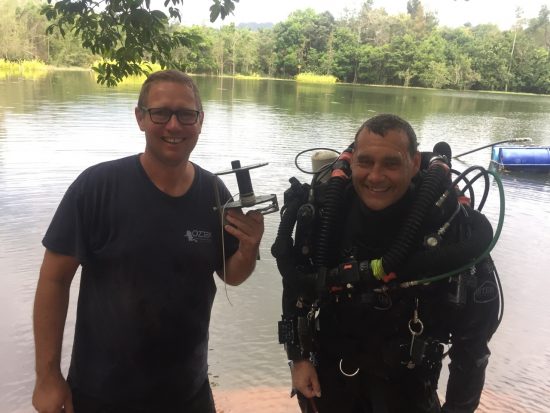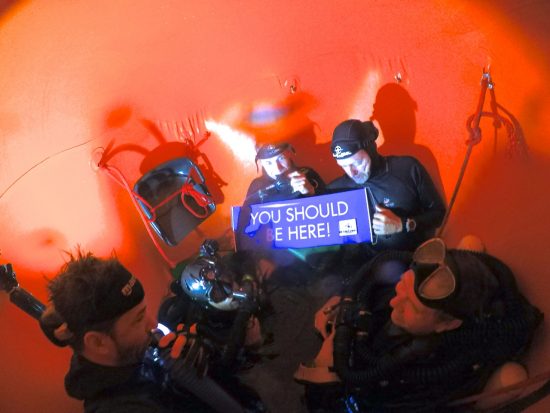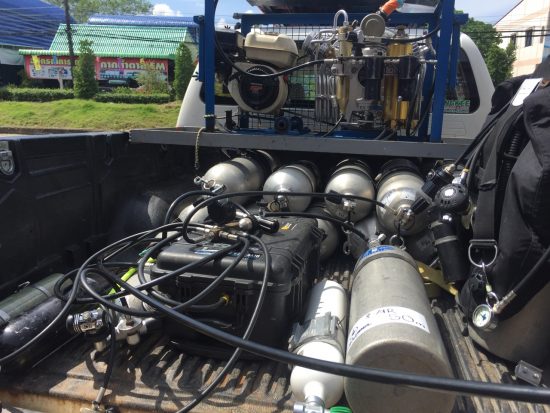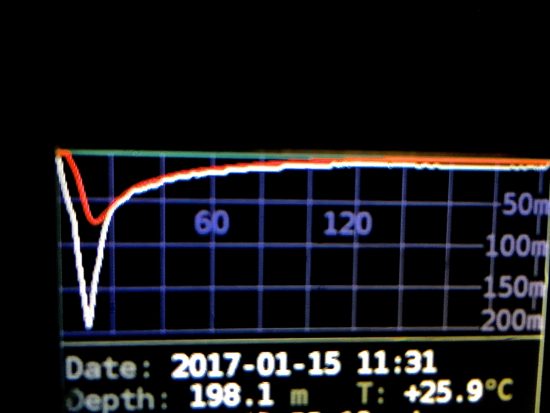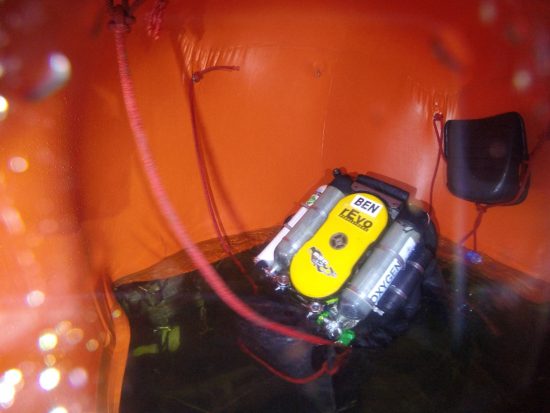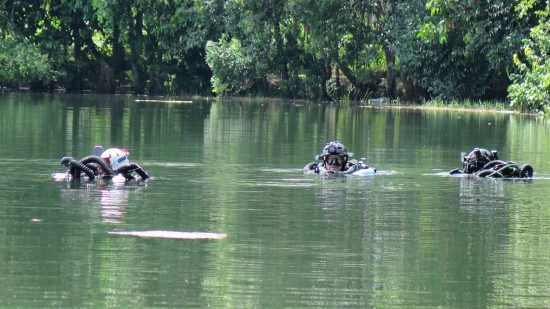 It took 8 years, and multiple expeditions, to reach the 200m mark in what might be one of the planet's biggest sinkholes.
Located deep in the southern Thai jungle, we set off with 3 trucks loaded full of decompression cylinders, helium and compressor and booster pumps.
One of the major tasks was setting up the underwater habitat, consisting of an emergency recompression box at 9m/30ft and a larger bell at 6m/20ft for the final decompression.
The vertical distance we had to travel to reach the final depth was close to half a kilometer, making it extremely hard to take enough emergency bail out gas in case a rebreather or underwater scooter failed, so we chose double rebreather configurations instead. I chose the rEvo rebreather and a front mounted Triton CCR. Dr Richard Harris and Dr Craig Challen dove twin Megalodon CCRs.
After a week of multiple trials and errors, imploding scooters and electronic failures, we finally felt ready for the final push. 350m of new line was laid with the final tie-off at 198m, where crystal clear conditions awaited and showed a seemingly endless hall.
For the full story, come see us at Oztek Dive Show in Sydney!
Written by

Ben
Date

26th January 2017
Where

song hong nakorn si thamarat Thailand
Also by Ben