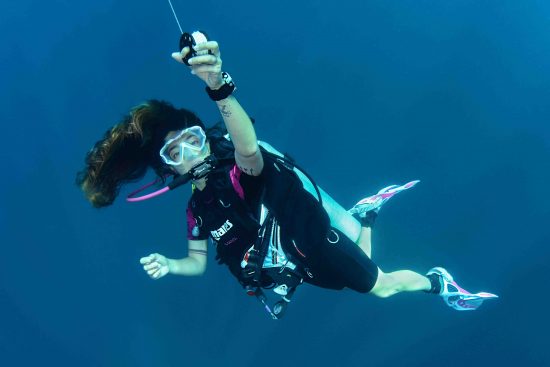 Thailand, model Yaiza Sramos, photo by Ivana OK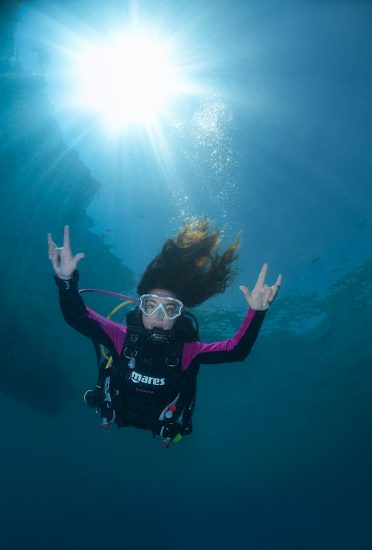 Thailand, model Yaiza Sramos, photo by Ivana OK
Hi, I'm Yaiza Sanchez, a Spanish diving instructor based in Koh Tao, Thailand, working for Koh Tao divers, an SSI diving center which was the first one to open on this beautiful island.

As a dive professional, having comfortable and resourceful equipment is super important, not just for myself, but also for my students. In Koh Tao, diving courses happen every day, and you need a reliable BCD that's ready for everyday diving, with a quality that will last years after so many dives.

It took me quite some time and research to find a BCD that united all the qualities I was looking for, but finally it happened and I found the Mares Grace ErgoTrim! The trim pockets are a must-have for me as I use them for my own weights, and the cargo pockets can carry extra weights. The inflator can be used the "classic" way when I'm teaching, so my configuration is the same as my student's, and with an Ergo command the rest of the time  - it's so comfortable!

I'm really happy with my new BCD and would recommend it to all professionals looking for the perfect BCD for both work and just fun diving!

Written by Yaiza Sanchez, SSI Instructor

For details about the Grace ErgoTrim, see here.

Photos by Ivana Orlovic Kranjc.
Written by

Ivana and Janez
Date

6th June 2023
Also by Ivana and Janez