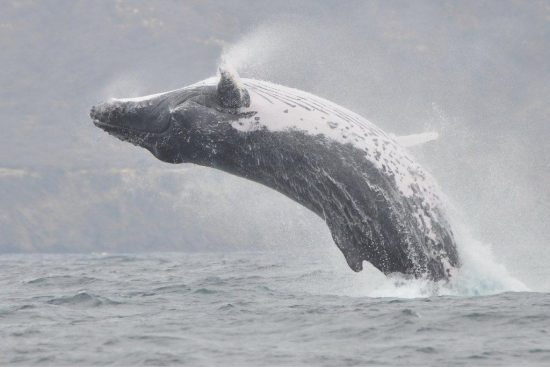 (c) A.Steffen, Sphenisco / GRD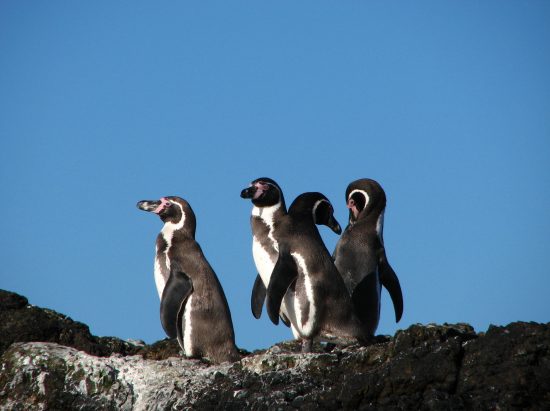 Humboldt penguins (c) Stephan Görlitz, Sphenisco / GRD
In
northern Chile at La Higuera, near the island of Chañaral, there is a marine
sanctuary where about 80 percent of the world's wild population of Humboldt
penguins live. Oblivious to the fact that they are categorised as "vulnerable"
in the IUCN's Red List of Threatened Species, these penguins spend their days
diving into the waters of the cold Humboldt Current off the Pacific coast in
search of their daily meal of anchovies.
This
is the Reserva Nacional de Humboldt Pingüino, which also serves as home to a resident group of
some 70 bottlenose dolphins. In addition, eight whale and nine dolphin species
visit the area regularly, making it an important hotspot for biodiversity
in the world.
Amidst
this idyllic setting, two companies plan to construct industrial ports along
this stretch of coastline. The construction, operations and subsequent increase
in shipping and marine pollution are likely to destroy the fragile marine
ecosystem of this area. One of the companies is the Cruz Grande, which intends
to build its first port there. Its application has already been approved,
despite the fact that environmentalists have expressed serious concerns for the
fisheries and marine areas. Fishermen from Caleta Hornos and a local citizen's
initiative MODEMA are currently suing to overturn the approval.
In
fact, the organisation Sphenisco, which focuses on the protection of the
Humboldt penguins, is currently in Chile, working with the Society for Dolphin
Conservation (Gesellschaft zur Rettung der Delphine; or GRD) and other
organisations to oppose the construction.
The
second company, the Andes Iron mining company, also intends to build an
industrial port as part of their Dominga project. Approval has not been given,
but is at a decisive stage now. It is feared that once again, the environmental
concerns for this sensitive area might once again be ignored.
Both
Sphenisco and GRD are urgently calling for supporters to sign a petition to
protest against the construction and operation of these ports in this important
marine reserve.
Written by

Mares
Date

17th February 2016
Where

Reserva Nacional Pingüino de Humboldt, La Higuera, Cile
Also by Mares