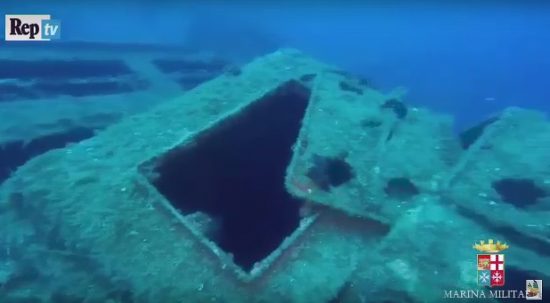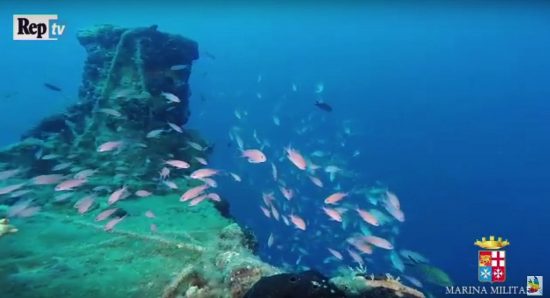 Explosives inside wreck stolen by
local Mafia syndicate
A ship which had over
the years become a source of explosives for criminals has been sealed off.
Off
the coast of Calabria, the Laura Cosulich had been torpedoed in 1941 en
route from Venice to Libya by the British Submarine HMS Upholder.
According to official documents, the cargo consisted of routine goods like
textile, spirits and machine tools. However, this was not so. In the 1970s, it
was discovered that the cargo was actually 1,500 tons of TNT and other military
supplies bound for troops in North Africa.
The
local Mafia syndicate, the 'Ndrangheta, got wind of this and decided to help
themselves to the explosives, which was lying at just over 50 metres depth.
 And
so, in the 1990s and 2000s, explosives from the shipwreck of the Laura
Cosulich would repeatedly be seized in the syndicate's procession. In fact,
in February 2015, eight people were arrested for trafficking TNT that had
originated from the wreck.
To
prevent the criminals from getting more explosives from this cutting-edge "supply
base", the Italian authorities decided to stop all access to the cargo. Using
concrete bags and an iron cage, Italian navy divers completely blocked access
to the wreck's hull. The entire operation took 67 hours, spread over dozens of
50-minute dives. Although not an easy operation, it resulted in the permanent
closure of this underwater "supply base".
Written by

Mares
Date

4th December 2015
Where

Calabria, Italia
Also by Mares