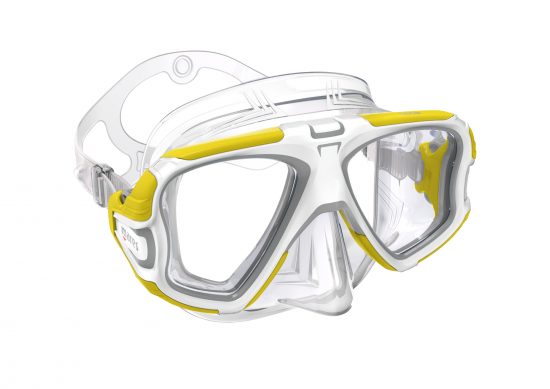 Edge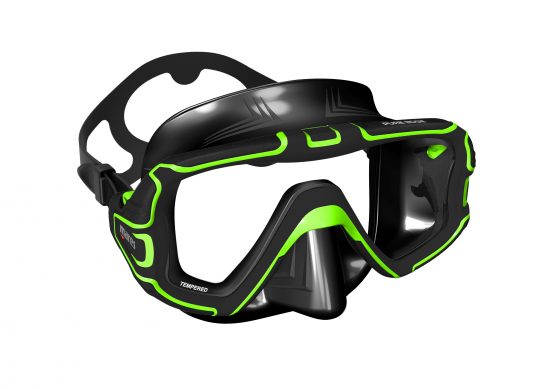 Pure Edge
The perfect fit, an impressively rugged build, and a wide field of vision are standout features of this brand-new innovative mask.
Let's take a look at the technical and construction characteristics:
-Skirt
The skirt is molded in anti-allergenic liquid silicone, ensuring superior durability and excellent comfort. The form of this specially designed skirt allows it to adapt to any face shape.
The area around the nose has unique opaque "ribbing" to make it more durable and delivers better grip for equalizing. Similar ribbing around the skirt adds to this thoughtfully crafted, elegant design.
-Frame
Both the frames of these two compact, hydrodynamic masks are made with two inner rims - one single material and one dual material - with a softer overmolded section that creates a unique and sophisticated look, as well as providing easy grip when wearing the mask.
-Buckles
The buckles on both models are located on the frame. They boast an exclusive new design which is incredibly durable and effortless to operate, even when wearing gloves.
-Strap
The shape of the silicone strap has been designed to ensure the best stability and excellent comfort.
-Color options
The EDGE model is available in three color options, while the PURE EDGE model offers four color variants.
Discover more on Mares.com!
Written by

Mares
Date

24th November 2020
Also by Mares