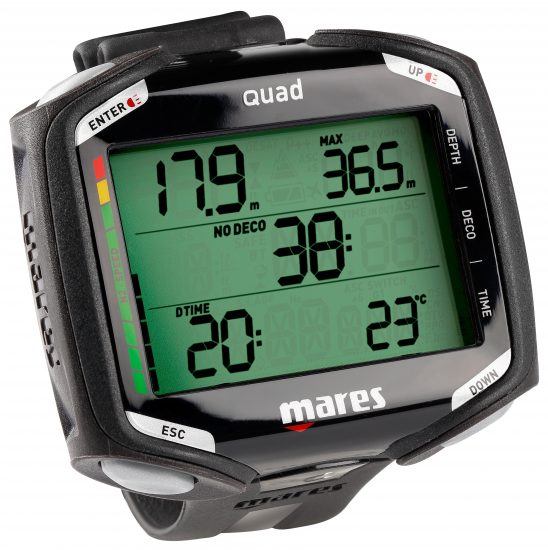 Mares is very excited to announce the Quad, our NEW dive computer!

Just some of its features: 
- Two customizable fields for ancillary information 
- Four buttons for intuitive user interface 
- Mirrored button function during dive
- Runaway deco alarm
- Multigas capable
- Decompression dive planner with user adjustable surface interval
- Long battery life, user replaceable
Be intelligent. Take the edge of performance. 
Written by

Mares
Date

5th July 2016
Also by Mares