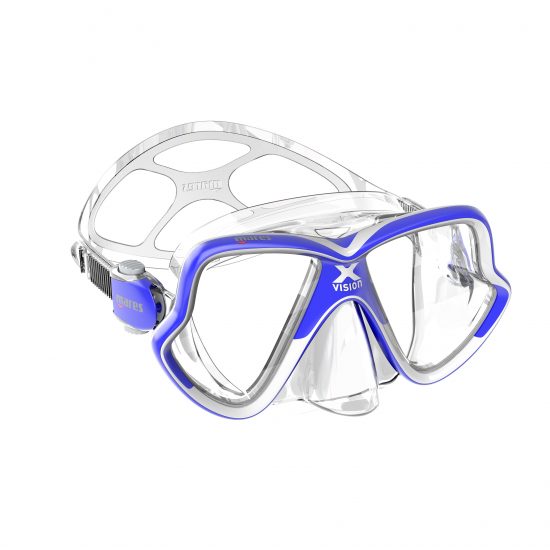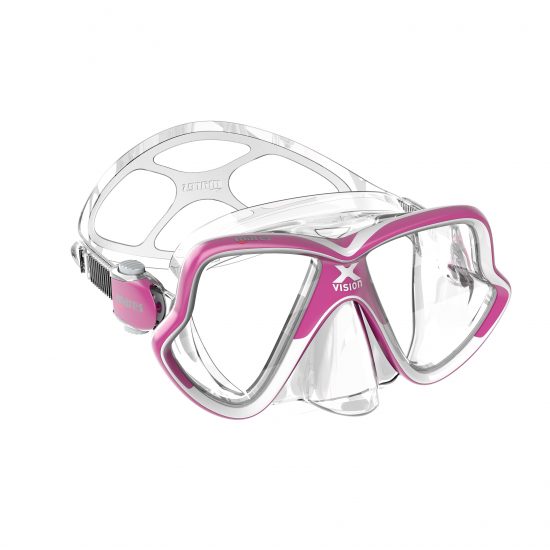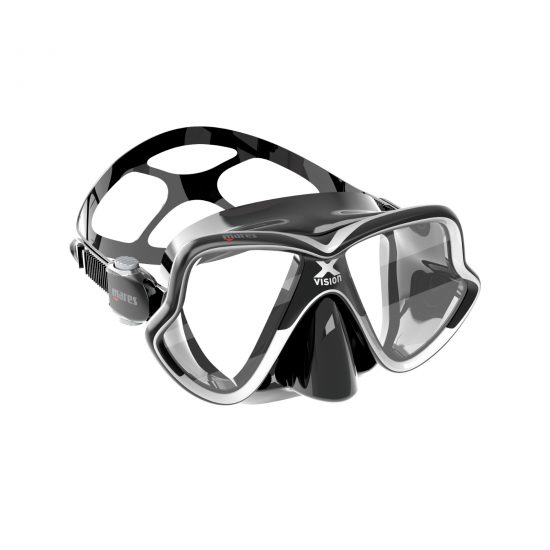 The X-Vision Mid 2.0 is a new take on a classic design. This highly compact mask is ideal for small faces, now boasting a new, completely updated look.
-Frame
The frame, with its well-known and beloved shape, is now made in a dual-material technopolymer to ensure the best mechanical characteristics along with an elegant new look. Thanks to its special design and special skirt, the X-Vision Mid 2.0 offers a surprisingly broad field of vision.
-Skirt
The mid-sized skirt is perfect for smaller faces. It's made of anti-allergenic silicone for excellent durability and comfort.
-Strap
The strap on the X-Vision Mid 2.0 is "X" shaped to ensure maximum comfort and a more secure hold.
-Quick-adjust buckles
The side buckles allow users to quickly adjust the strap. They are placed on the skirt and feature large buttons that are easy to use, even when wearing thick gloves.
-Optical lenses
Optical lenses are available for this model, with negative diopters from -1.0 to -7.0 and positive diopters from +1.5 to +3.0.
-Color options
There are 3 color options for the X-Vision Mid 2.0: Black-White/Black, Blue-White/Clear and Pink-White/Clear.
See more on Mares.com!
Written by

Mares
Date

22nd January 2021
Also by Mares