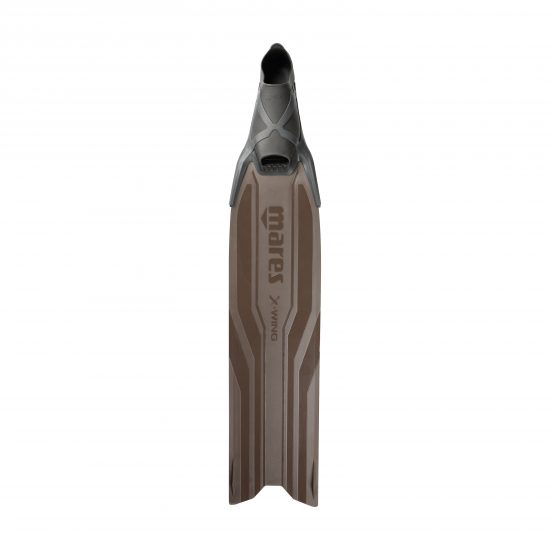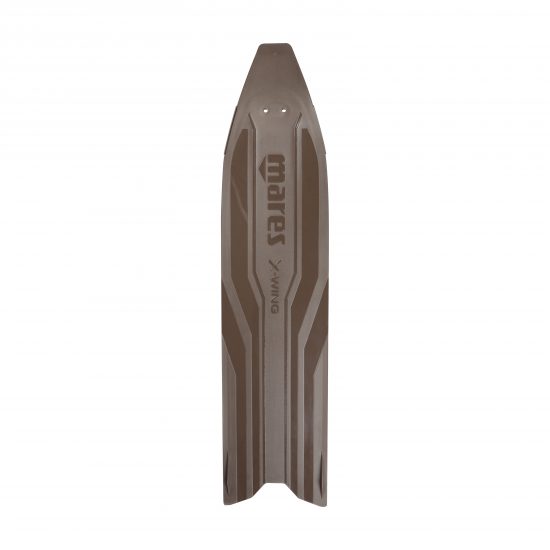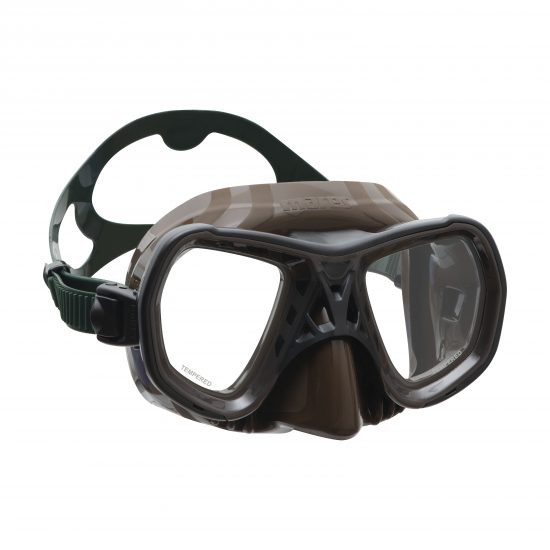 By popular demand, our X-Wing Pro fins and Spyder mask are now available in brown! Discover more on Mares.com!

The X-Wing Pro fin by Mares offers dedicated freedivers a tapered, high-quality elastomer blade that facilitates excellent agility and performance.

This high-performing fin offers variable thickness, giving you increased manoeuvrability without sacrificing the length and strength of the fin's blade.

Mares product engineers spared no expense in this freediving fin's technical design, even down to the foot pocket, which is performance engineered to deliver perfect power transmission from foot to blade. The X-Wing Pro features an extremely comfortable foot pocket that offers 30-degrees of inclination. The blade exhibits a "V-tip" to prevent slipping from side to side while kicking.

The X-Wing Pro is an excellent fin choice for freedivers looking for a more rigid and reactive fin than its cousin, the X-Wing. The X-Wing Pro's blade is stiffer due to the fiberglass material added to the polypropylene blade.

Mares built the X-Wing Pro fin to withstand many different uses and potential water conditions and is your best choice for extended surface swims.

This classically designed freediving fin provides divers a wide range of options to customize every dive. The polypropylene/fiberglass blade offers interchangeable construction, allowing you to change blades with ease to suit your diving needs.

Bring strength and reactiveness to your next freediving adventure with the X-Wing Pro fin.

X-WING PRO BLADE – NOW AVAILABLE IN BROWN

There have been many requests to offer the X-Wing Pro Fin in a brown blade option, and in 2022 has become a reality. In addition to the traditional black blade, you can now order the popular X-Wing Pro freediving fin with a brown blade as well. Thanks to this fin's interchange blades, you can easily switch between the black and brown blade options.

SPYDER MASK – NOW AVAILABLE IN BROWN

The Spyder mask has been growing in popularity since its release in 2021. Mares' mission is to continually improve its products to suit the demands of every underwater enthusiast and is excited to expand the Spyder mask color offerings. In 2022, the Spyder mask will be available in brown, along with the current colors of black, green, and blue. Mares is excited about expanding its color options in the freediving market to accommodate the wide range of environmental conditions freedivers encounter.
Written by

Mares
Date

29th March 2022
Also by Mares