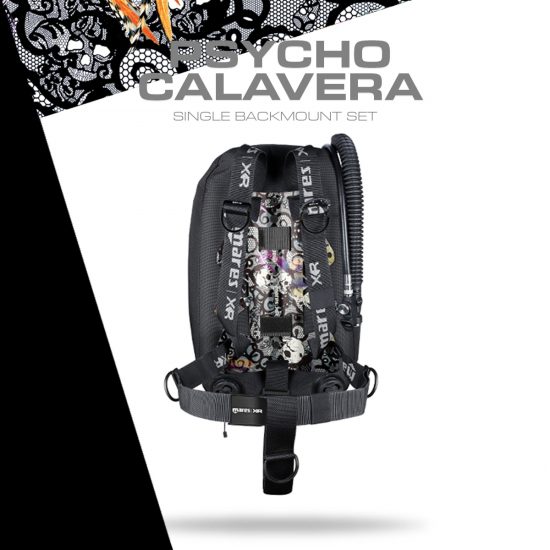 THE LIMITED EDITION BACKMOUNT SET THAT'S READY TO DIVE – ALSO PERFECT FOR TRAVELING
The Mares XR (Extended Range) line was created to meet the needs of divers who want to extend their range of diving from just beyond recreational dives to the most advanced technical dives.
Designed for advanced performance, the 16-liter bladder set for single tanks can be used by all divers thanks to its adaptability to different body shapes. A 'one-size-fits-all' harness system, it has been closely studied to allow easy use, also offering an excellent fit thanks to its various possible adjustments, maintaining a high level of comfort during the dive.
The backmount system also offers great freedom of movement, ideal for all kinds of dive activity, both technical and recreational.
The backplate, made in 3mm anodized aluminum, has an original design in vibrant colors inspired by famous Mexican celebrations.
The large D-rings are made in 6mm black anodized aluminum for maximum resistance and ease of use.  The webbing harness includes a black, 316 stainless steel ceramic-coated buckle. The tanks straps also include black aluminum buckles that are lightweight yet offer excellent resistance.  Black, flat-head screws are also used for fixing the components.
Thanks to all these characteristics, the Psycho Calavera set is recommended for all your dives, and thanks to its light weight (at just 2.7kg), it is the ideal product to accompany you on all your dive trips!
Written by

Mares
Date

18th August 2020
Also by Mares