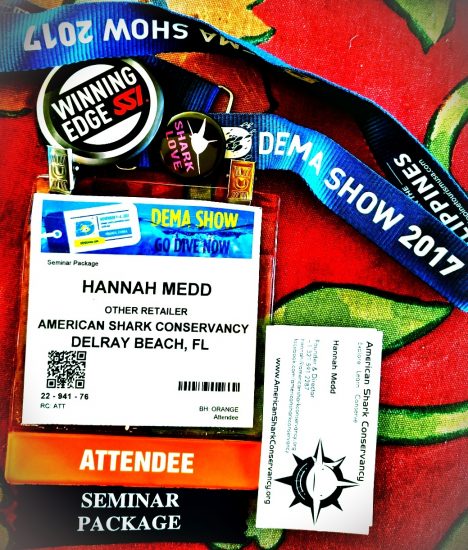 All set to attend DEMA 2017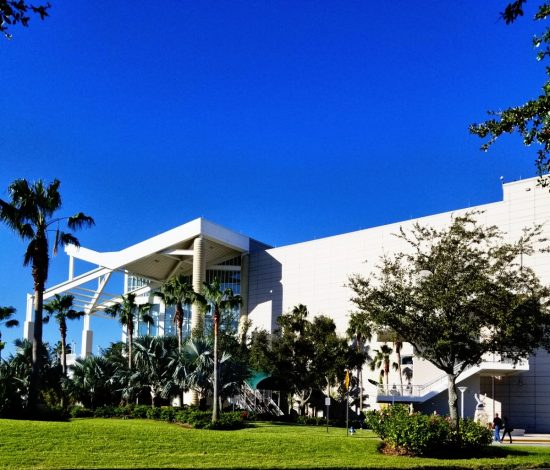 Not a bad spot for a trade show.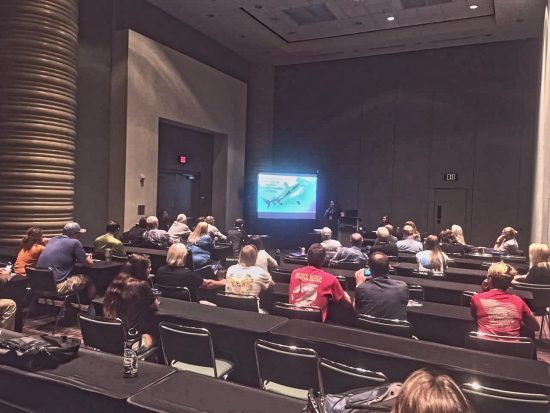 Our shark project seminar was well attended!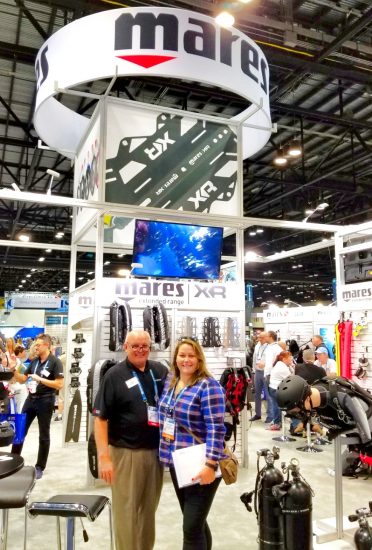 Steve Lamphear takes a break to pose with me!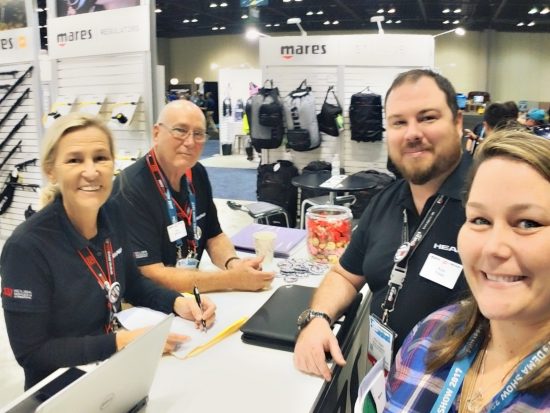 Karen, Tom, Rick and I discuss Mares new gear.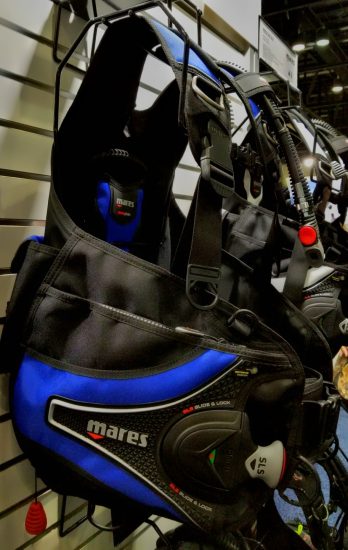 Loving the new blue!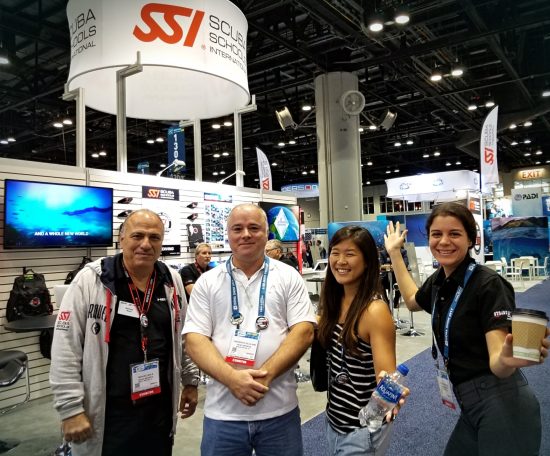 Catching up with Manny, Fred, Olivia, and Arlyn!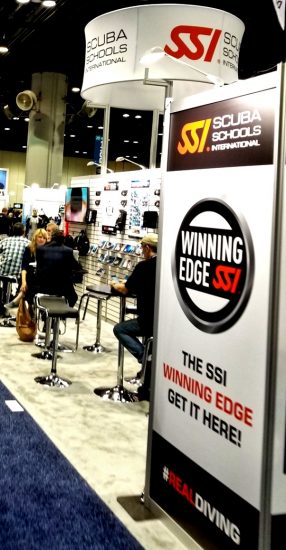 Everyone learning more about what SSI offers.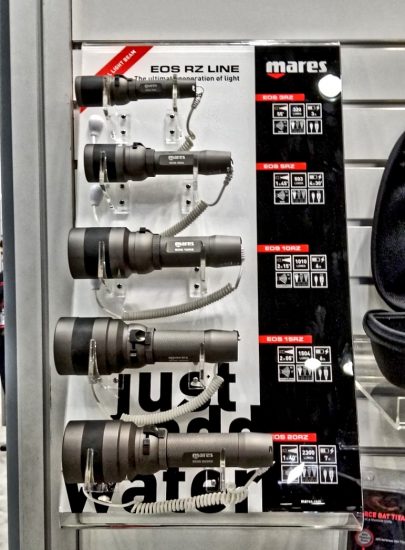 Definitely need a new light with the locking switch.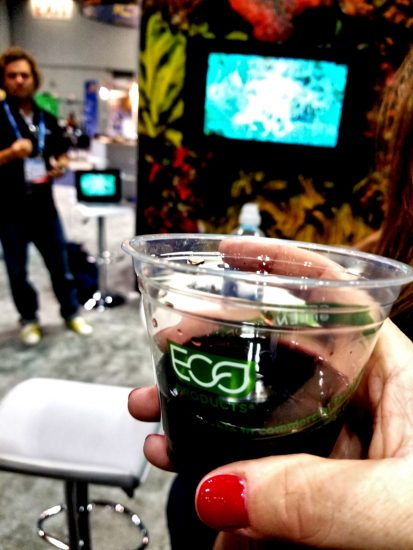 Frogfish, friends, wine, and an ecofriendly cup!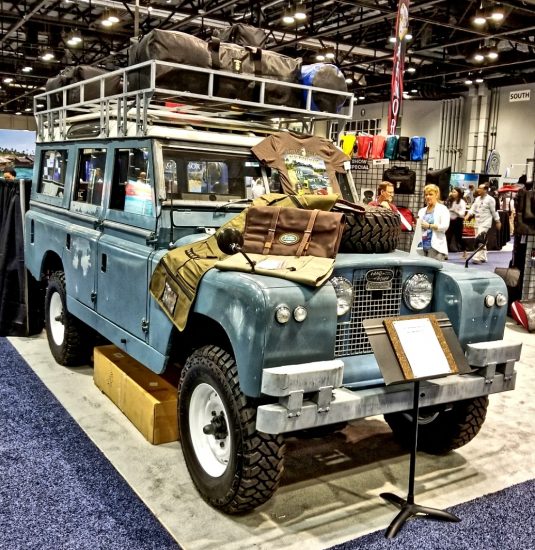 You don't always see a Land Rover at DEMA!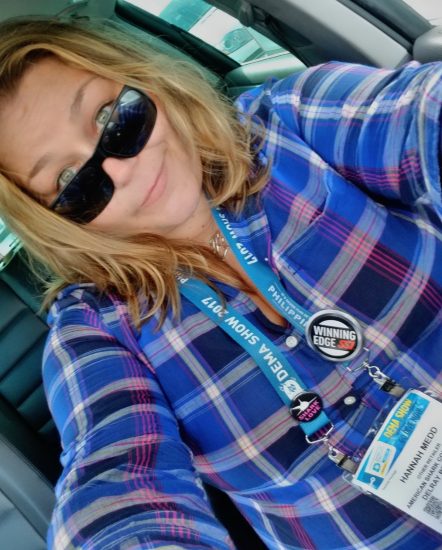 No sleep, a lost voice and a few blisters but wouldn't miss it!
The Dive Equipment Manufacturing Association's annual four-day, industry-only trade show just wrapped up in Orlando, Florida. With attendance of more than 9,500 credentialed industry colleagues, the show encompasses every aspect of the sport of scuba diving; travel, manufacturers, brands, education, environmental
organizations, governmental agencies, and more. People from around the world attend the show to conduct business, network and show off the latest designs
from cave diving equipment to dry bags.
There were more than 250 professional development seminars, so industry professionals come to complete certifications in training courses such as the "MARES Lab Service Technician Training Two-Day Course" and learn about updates in seminars like "What's New at SSI?".
The exhibition floor is impressive with 629 exhibitors this year and incredible visual displays, friendly faces and free giveaways, mermaids and ukuleles, ROVs and virtual reality videography. You will often see tables with a handful of people crowded around a laptop, making deals that will decide the future of scuba diving. You couldn't miss the 1,500 square foot scuba demonstration pool where you could pilot OpenROV's latest underwater drone.
I have been responsible for a booth before and I can tell you, it is a herculean effort to set up, exhibit for four straight days and then dismantle, so I was thrilled to be just an attendee this year. Our organization, the American Shark Conservancy, was asked to present a seminar on our latest hammerhead stress physiology project. Divers are incredible advocates for sharks and having an audience at DEMA was an incredible opportunity. We had a packed house and awesome feedback which will lend itself to our project's success.
I had to meet up with my friends at the MARES and SSI booths. The show is a great opportunity to put faces to names as members from the SSI team from all over the world attend. The MARES booth featured some new and impressive items, like the incredible EOS RZ line of lights, a splash of color in the Prestige bcd and the newly designed SLS weight pocket system. I got the run-down of all the changes to the brand's assortment from Pure Instinct to dive computers to their Extended Range gear. I am really excited to help make these new items available to our local market.
The informal gatherings are just as important. I was able to catch up with old friends and make some new ones while supporting a good cause at the Women Divers Hall of Fame fundraiser dinner. I never miss a chance to grab a drink with my globetrotting photography friends at the Wetpixel party. I could not miss listening to my friend Daniel Geary of Mean Guign Photography and Atmosphere Resorts talk about frogfish. It helps that frogfish are incredible, his photography is amazing, and the wine was free!
The show was, as usual, a blur as we all try our best to capitalize on the few days we are all together in one place. There is a buzz and contagious excitement that creates a great camaraderie that helps us all survive the marathon…but we love it, just like we love diving. Plans are already underway for DEMA 2018 in Las Vegas, Nevada, but for now I think everyone is happy to get a little rest, 'til next year!
Written by

Hannah
Date

8th November 2017
Where

Orange County Convention Center, International Drive, Orlando, FL, United States
Also by Hannah