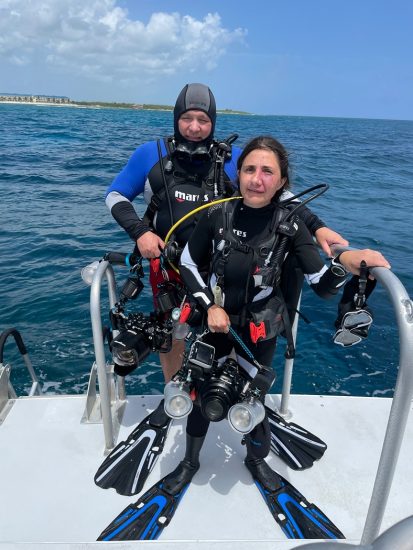 Eleo and Alex ready to dive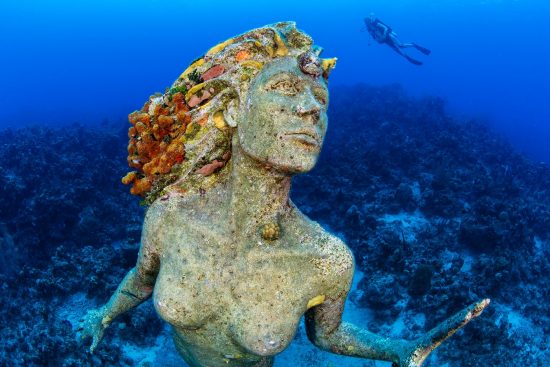 Cayman mermaid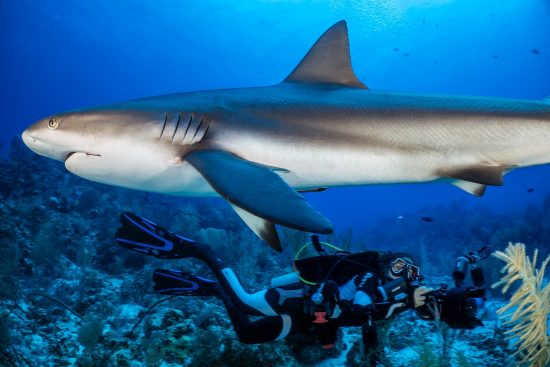 Eleo ducks beneath a reef shark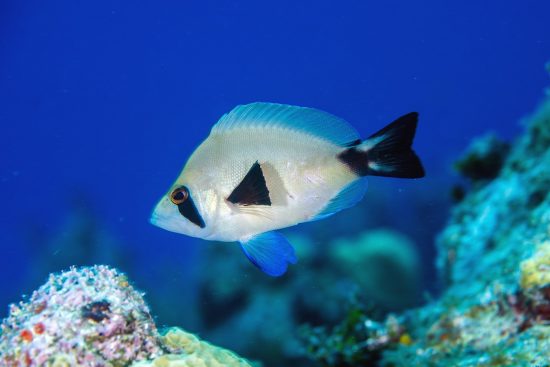 Eleo was very happy to spot and photograph the rare masked hamlet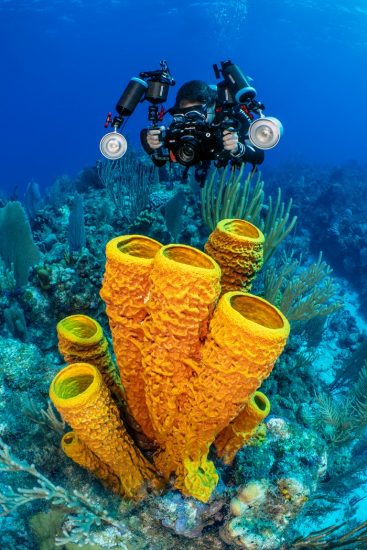 Eleo photographing sponges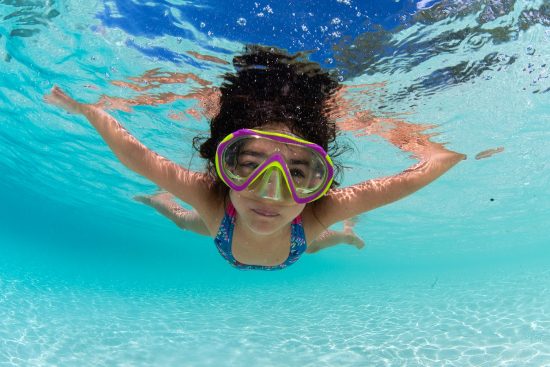 Isa enjoying the ocean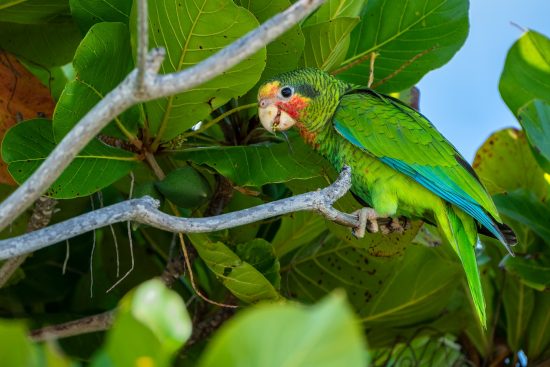 An endemic Cayman parrot
In August, I travelled to Grand Cayman. I was down to head there to run a photography workshop at Ocean Frontiers and work on a story for the US Alert Diver magazine, and Eleonora, my wife, needed to meet some of the Cayman scientists she works with face to face after several years of zoom meetings in her conservation work.
It was the perfect excuse to extend some holiday diving for a few days, and a rare opportunity for us to dive together. I do most of my diving on trips teaching other photographers, so I really enjoy the chance to share experiences underwater with Eleo. They always become my favourite dives of the year. She loves photography too – and I always end up waiting for her as she gets distracted by yet another subject. That would never happen to me, of course! We chat about the amazing animals we've seen and photographed, and she reminds me of the wonder to be found in the everyday subjects that I see regularly.
Cayman offers attractive reefs, warm, clear water and the easiest diving conditions. The Caribbean Sea is very warm in the summer months, so I didn't wear a wetsuit. I must admit, it feels very fitting with the laidback island lifestyle to simply pull on my Mares Rashguard, slip into my Magellan BC and fall into the water. Eleo started the trip in her Flexa 3/2 suit, but after a few days realised that it was indeed warm enough to be free of neoprene and just wore the white Mares Photosuit over her bikini. The only time I covered up fully was at night, wearing my full length Trilastic Steamer suit because of the increase in stinging plankton that the darkness often brings.
This trip to Cayman was also the first time I tried blackwater diving in this destination. I've done all my previous blackwater dives in Asia, and while the experience in Cayman was very similar, the visibility definitely gave me a much greater feeling of space. Sergio from Don Fosters Diving has been pioneering blackwater diving in Cayman, and with deep deep water close to shore, and very protected conditions, it seems like the perfect location.
For most of the rest of the trip, we were diving with Ocean Frontiers and mixing in a few shore dives, which are always a good chance to catch up with some of the resident divers and photographers. We also discovered that Seven Mile Greens, which specialised in take-away salads, was an ideal post dive pitstop. Normally, my entire time in Cayman is taken up with workshops, so some surface time gave me the chance to photograph some of the island's endemic land animals, such as Grand Cayman's blue iguana and Cayman parrots.
The trip was also a chance for Isa, our daughter, to have a chance for some regular access to water so she could build her skills and see some wild fish for the first time. A seven year old's infectious enthusiasm for seeing a baby sergeant major damselfish living just off the shore can't be beat. We collected up a few stones and built the little damsel a better home, and the next day a juvenile schoolmaster snapper had moved in too, much to Isa's delight. I might not be telling my dive buddies, but this was also my underwater highlight of the trip.
Written by

Alex
Date

6th October 2023