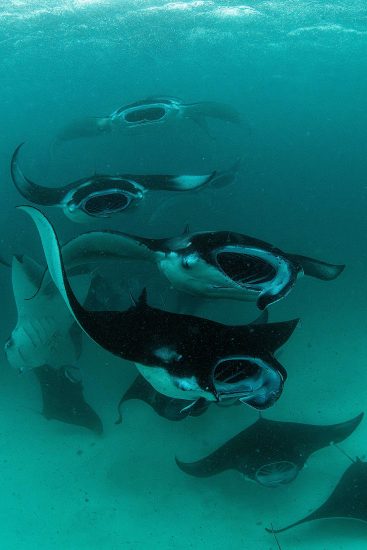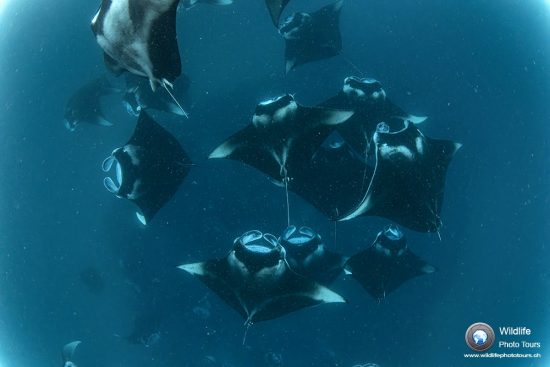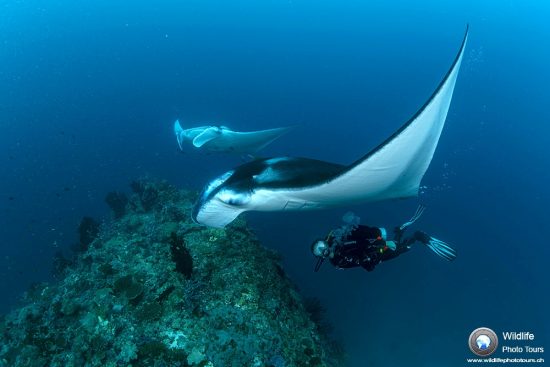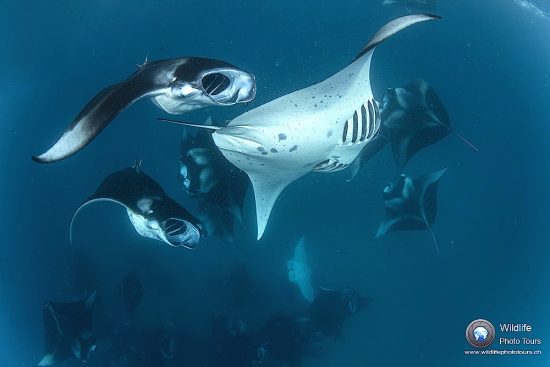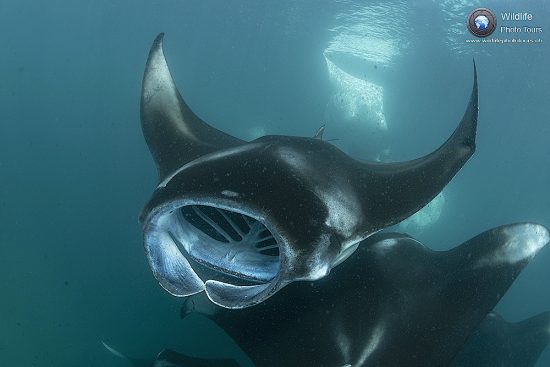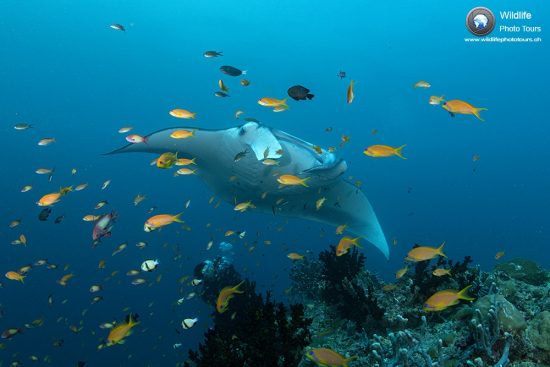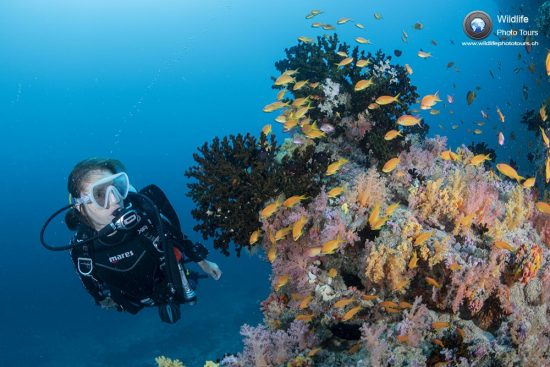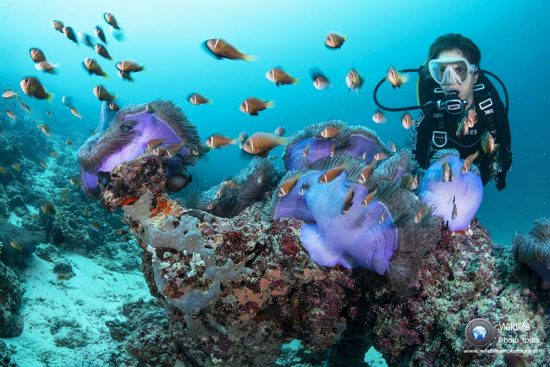 Are you looking to be enveloped in a flying vortex of Mantas? Get ready, it doesn't happen often.

Have you ever been snorkelling or scuba diving with hundreds of Manta Alfredi and a couple of whale sharks? If so, I guess they entered your lives and have not yet left your mind. If not, then you missed something unique… but you are still in time to change this. There's one place you should consider for your next holiday: Hanifaru Bay, Baa Atoll, Dharavandhoo Island, North Maldives.

Researchers have stated that, to date, the largest remaining population of reef mantas (Manta Alfredi) can be found in the Maldives, and the manta and whale shark feeding phenomenon at Hanifaru Bay is unique: there's no other place on Earth (yet discovered) where you can snorkel in a vortex of mantas in a feeding frenzy, swimming gracefully, looping and summersaulting, trying to avoid collisions, all in the space of a column of water, from the sandy seabed to the surface, which is no wider than 12 metres.

During mass feeding, up to 50 mantas can form a chain and swim in a line, spinning into a vortex. When their numbers increase to over 100 mantas, they seem to lose their coordination and spiral outwards, the chain breaks down and chaotic feeding ensues. These stately creatures are observed bumping into each other as a veritable feeding frenzy unfolds. There's no doubt that witnessing this unique event is a once-in-a-lifetime experience. It does not happen on a daily basis.

Manta behaviour is influenced by the onset and retreat of the southwest monsoon winds which drive ocean currents eastwards, enhancing productivity off the eastern edge of the archipelago's atolls and increasing chlorophyll-a productivity associated with nutrient upwelling on the down-current side of the atolls. When the incoming tide, moon phase, sun and winds are aligned, they move plankton into the bay which is surrounded by a shallow reef along all but a small 75 m section situated at the western end. This is the world's largest known natural feeding ground, and is approximately the size of a football field.

The entirety of Baa Atoll has been declared a UNESCO World Biosphere Reserve, and Hanifaru Bay has been declared a Marine Protected Area. There are special rules for boats, diving centres, resorts, guides and guests, and they play a vital role in the sustainability of the area, other than in keeping these events enjoyable and safe.

Manta Alfredi are particularly vulnerable to disturbance at aggregation sites where the species come to feed or engage in cleaning and social and reproductive activities.

Before and after sumptuous whirling feasts, mantas rays make regular visits to reef 'cleaning stations', where small fish rid the rays of skin parasites at the coral reef's equivalent of a spa. Satellite tagging, acoustic telemetry and photographic identification studies have shown that rays can identify and remember spots where they have received quality cleaning and return to them. Sites often have high densities of zooplankton for energetically efficient foraging. At cleaning stations, cleaner fish remove parasites, and Manta Alfredi engage in social and reproductive interactions. Some of the more renowned cleaning stations are found at Dhigu Thila, Nelivaru Thila and Fares Kandu in Baa Atoll, which are small reefs rising steeply from the sandy lagoon seabed to the surface.

(Sources: Harris JL, Stevens GMW)

To see more about our activities, don't forget to follow us on our webpage, Facebook and Instagram, or sign up for our newletters.
Written by

Franco and Sabrina
Date

10th October 2023
Also by Franco and Sabrina