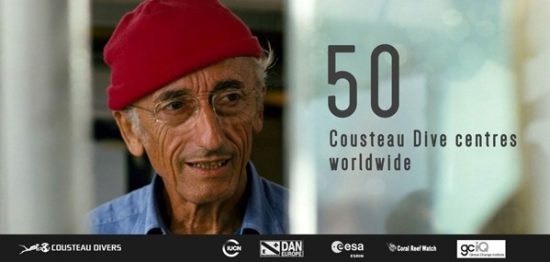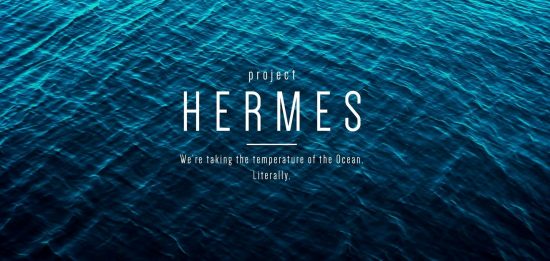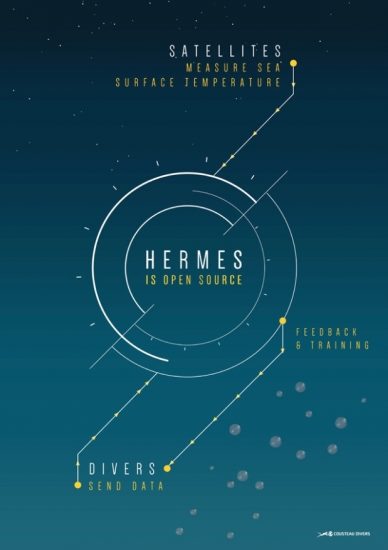 Rising sea temperatures are threatening marine ecosystems worldwide, and this has a major impact on our climate, weather, fish stocks and bird populations. The planet as a whole is affected by all these factors.

Hence, it is essential to obtain data about the ocean's current conditions to get a true picture of the problem.



Worldwide, the ocean temperatures vary and this has resulted in insufficient data for analysis and interpretation in the field of politics, science, fisheries and conservation.

It is at this point that Cousteau Divers, together with the Global Change Institute at the University of Queensland and the Coral Reef Watch, has organised Project Hermes.




This project is the first of its kind to attempt to measure and compile ocean temperatures worldwide at the scale of the ecosystem. Started in August 2015, it tracks in real time the sea surface temperatures using satellites, and the underwater temperatures using the divers' computers.

To expand the database even further, more than 60,000 logged dives from the past 10 years from DAN Europe's Diving Safety Laboratory are being anonymously compiled into the Hermes software.


Project Hermes intends to deploy 50 divers (called 'temperature loggers') in dive centres worldwide to monitor the ocean in 'near' real-time, and to equip these dive centres with the necessary scientific equipment. To generate the necessary funds to achieve this, a crowdfunding campaign has been launched at https://www.indiegogo.com/projects/cousteau-divers-project-hermes. 


To date, 15 dive centres worldwide have been designated as Cousteau Dive Centres to participate in this project on a complimentary basis. Applications from other dive centres are welcome.

Every Cousteau Diving Centre will receive a set of three measuring instruments: a stationary measuring device which records the temperature at a constant depth over several months, a 'temperature logger' for the diver, and a universal dive computer connection to retrieve or upload the divers' profiles in the database.


Written by

Mares
Date

1st October 2015
Also by Mares