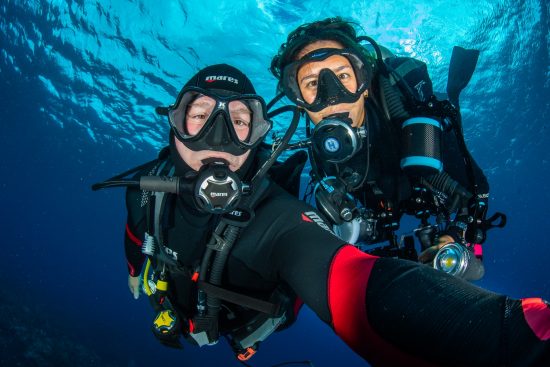 Alex and Zuzu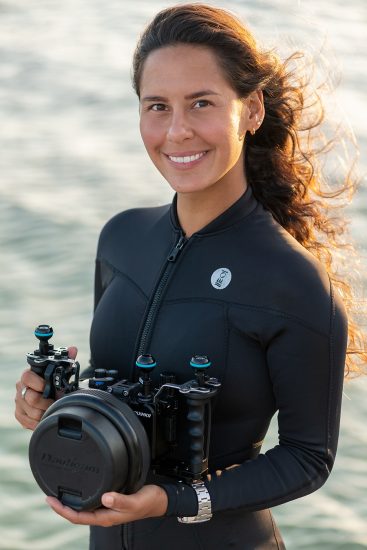 Zuzu showing off her underwater camera.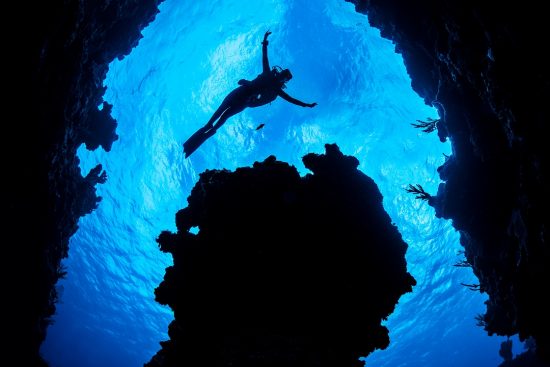 Enjoying Cayman's clear waters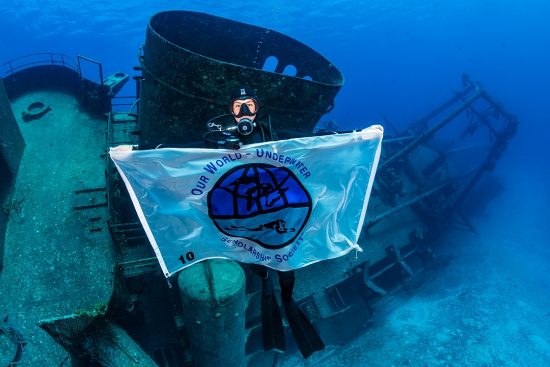 Diving the Kittiwake Wreck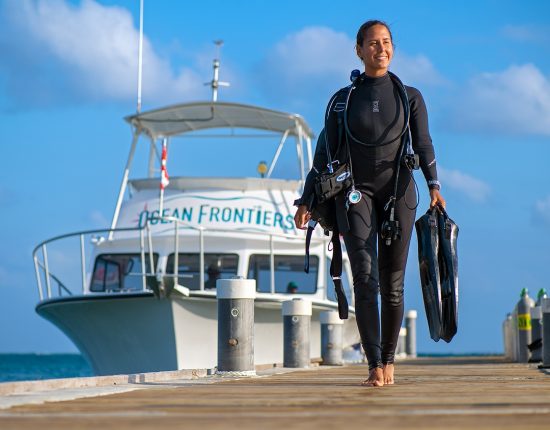 Another dive trip done.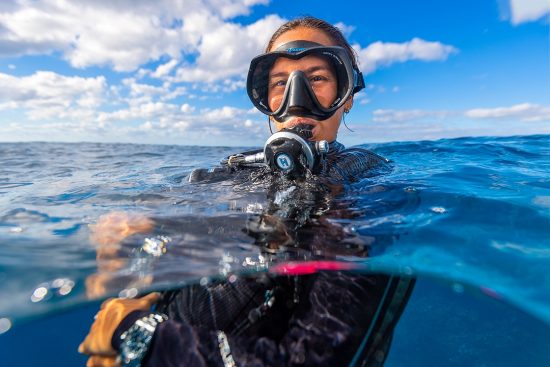 Surfacing from another dive.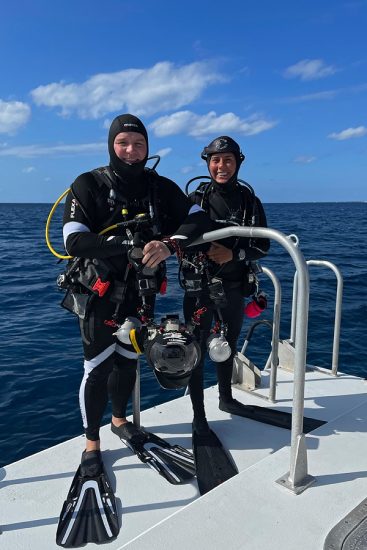 Alex and Zuzu ready for another dip in the lovely sea.
The Our World Underwater Scholarship Society is a unique and fascinating organisation in our community. Founded in 1974 and supported by Rolex, it supports three annual scholarship experiences in the diving world. The scholarship opportunity is both a dream ticket and hopefully life changing. The aim of the Society is to identify outstanding young people with a passion for the underwater world and give them amazing experiences, training and the contacts to forge a successful career. In short, the Scholarship aims to keep great future talent within our community and industry by giving their career a massive turbo-boost! It is something that any young person (26 or below) who has this passion should know about and consider preparing an application for. Potential candidates must currently be based in North America, Europe or Australasia.
I've hosted more than a dozen scholars over the last 20 years and they always add to the events that they join. If, like me, you are over 26 and work in the dive industry and want to support this initiative, then do reach out and offer. Past scholars invariably go on to have fascinating careers, and I find I regularly bump into them and they turn into valuable contacts for me too.
In January this year, the current European Rolex Scholar, Arzucan "Zuzu" Askin, joined me for a pair of underwater photography workshop weeks that I ran in Grand Cayman. I am very grateful to my friend's at Ocean Frontiers dive centre for also making this possible for her. Zuzu came primarily to learn underwater photography techniques, but also to see how underwater photographers plan and use their diving to capture images. The skills she developed will help her share the experiences of her scholarship year in the future. She got to do loads of fabulous diving on reefs, walls, with sharks, stingrays and even a trip to Little Cayman.
I find the diving in Grand Cayman provides the perfect diving to help photographers with their wide angle photography. The diving conditions - clear water, mild currents and warmth - allow everyone to focus on their cameras. There is an abundance of colourful marine life to build images around. I even run a pool session to refine everyone's technique and photo equipment. An important aspect of this workshop is shooting without flash and learning to master the available light underwater. This not only helps in capturing specific subjects like caverns, the Kittiwake shipwreck and  stingrays, but also the lessons the students learn greatly improve their wide angle photography when they return to using flash. It is an intense workshop, but having run more than 30 editions, it has a very impressive list of alumni who have found it has transformed their skills.
I wish Zuzu all the best for the rest of her scholarship year and for the future, and I look forward to next year's scholar joining me for more adventures - maybe it will be a young person reading this!
Written by

Alex
Date

2nd March 2022
Also by Alex