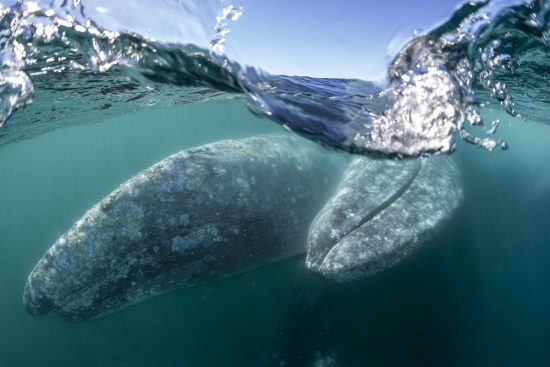 Two Grey whales (Eschrichtius robustus) underwater, just under the surface, Magdalena Bay, Baja California, Mexico.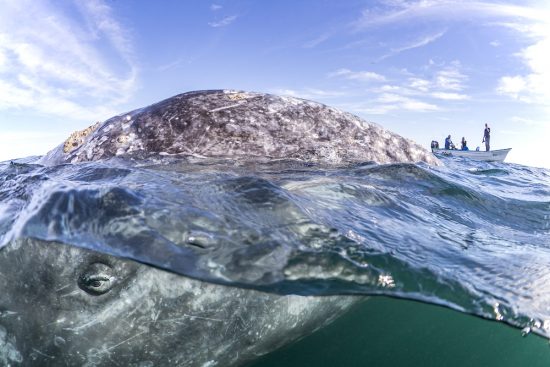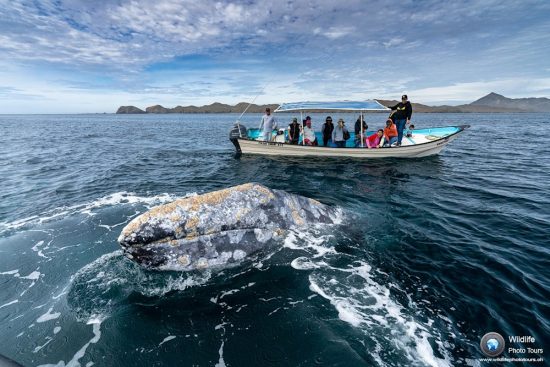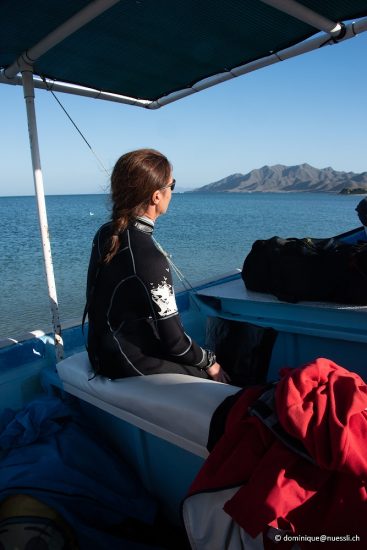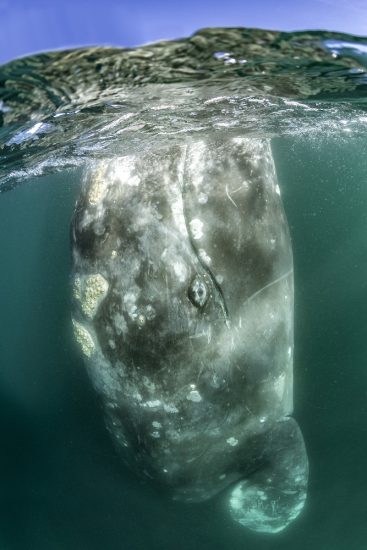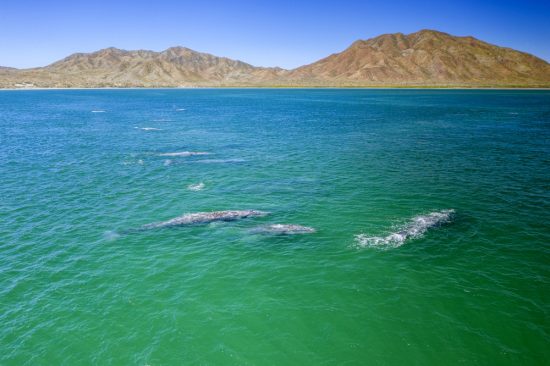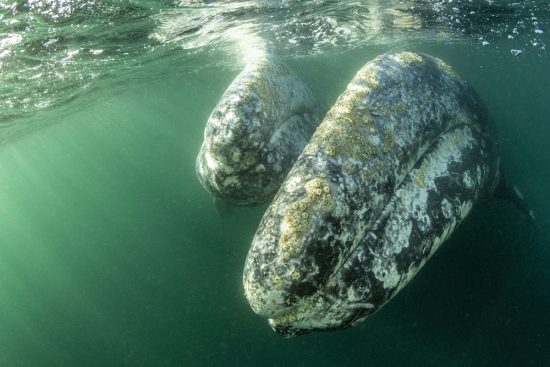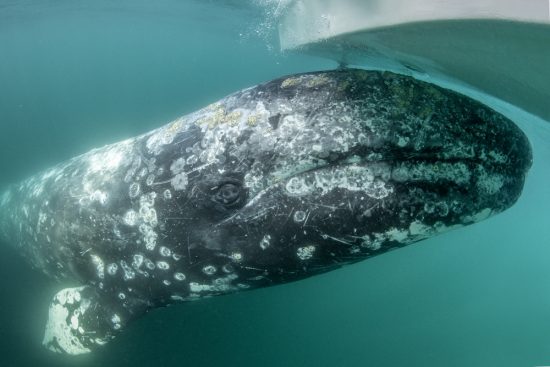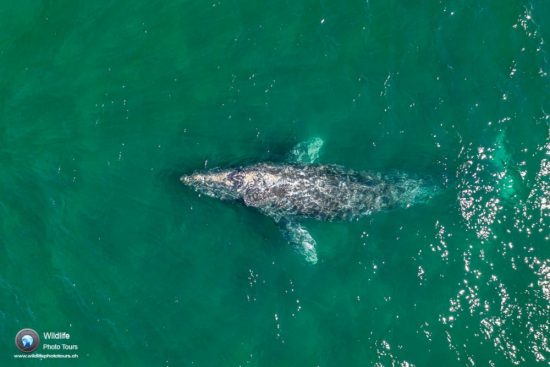 The Baja California peninsula is another world, another universe, and inside this bewitching world there is a stretch of Pacific coastline measuring roughly 50km called "Magdalena Bay".
Magdalena Bay is the largest coastal wetland of the Baja California Sur and it is delimited by the uninhabited sandy barrier islands of Isla Magdalena and Isla Santa Margarita. They protect MagBay from harsh Pacific winds and create a huge, calm basin, the perfect playground for Gray whales, peaceful giants growing up to 35 tons and about 12m long.
This species is limited to the North Pacific and is unique in that almost the entire population follows a seasonal migration along the coastline of western North America. Gray whales spend the summer months (June, July and August) in the Bering Sea area, between Alaska and Russia. In the fall, they migrate south along the west coast of Canada and the United States, ending up in their traditional breeding and birthing grounds in the sheltered lagoons of BCS during the winter months (January, February and March). Since they are known for their friendly and playful behaviour, the locals have nicknamed them "las amistosas" or "ballenas juguetóna".
The lagoons of BCS are the ideal nursery: the whales give birth in a few metres of water and the new-borns can easily breathe their first mouthful of fresh air. They don't care about the small tourist boats (lancha) heading to the bay every morning. Friendly and engaging, the Gray whales are often intrigued by humans. They swim right up to the boats, coming within arm's reach, allowing people to gently scratch their long noses. Mostly the juveniles breach above the surface, make playful splashes and spy-hop, while the calves swim alongside their mothers. Adults often show flukes and pectoral fins.
When we observe the whales, it is clear that they also investigate us. They emerge every 5 – 8 minutes to exhale and inhale through their double blowholes, and when we hear the sound, it is like hearing the breath of the ocean.
I couldn't have admired all these interactions without my Reef wetsuit. Even if I basically stayed sat on the "lancha" at all times, it worked very well, keeping me protected against the strong rays of the sun and warm in the cold hours of the morning. I have been using this suit for several years and I've always been very satisfied with its versatility, comfort, flexibility and robustness. I guess the new Horizon 2mm wetsuit will leave me speechless; I can't wait to try it in a couple of months.
To see more about our activities, don't forget to follow us on our webpage, Facebook and Instagram, or sign up for our newsletters.
Written by

Franco and Sabrina
Date

12th September 2022
Also by Franco and Sabrina