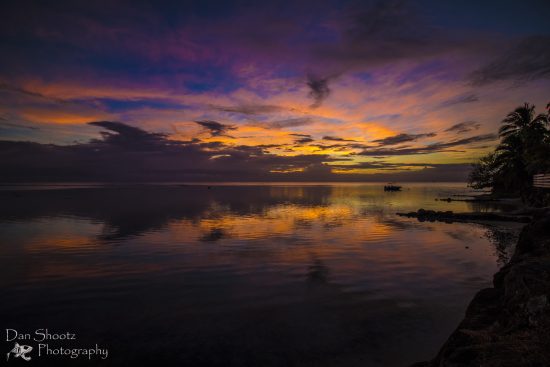 Tahitian sunsets, a must see !!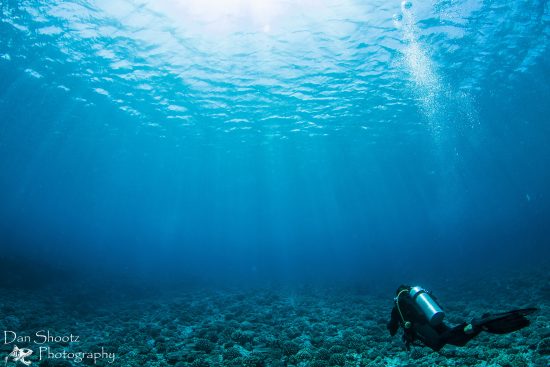 Warm clear water, Tahiti is a divers paradise.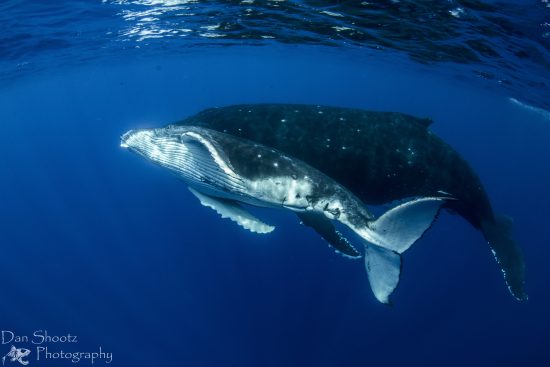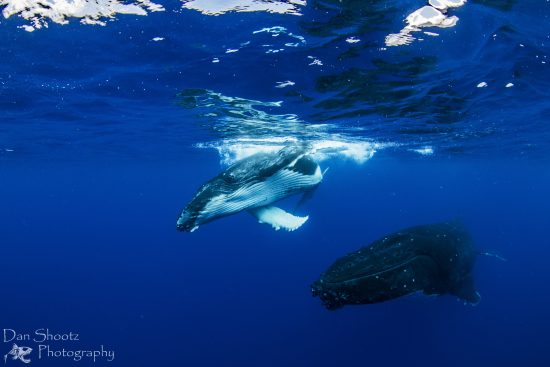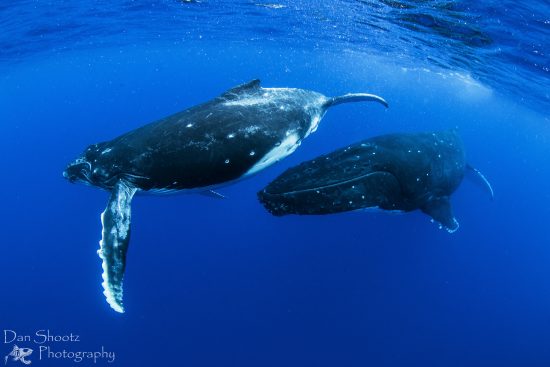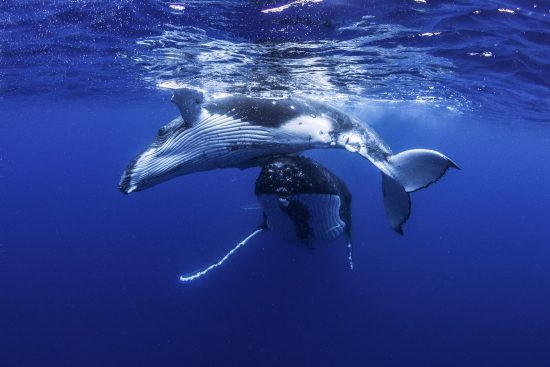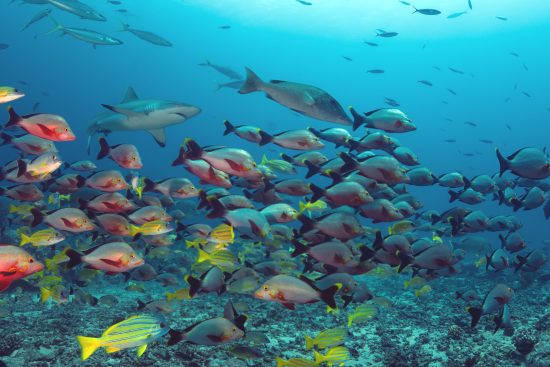 Colorful fish & sharks, an underwater photographers dream
When someone mentions Tahiti, incredible sunsets and sipping cocktails whilst relaxing on over water bungalows comes to mind. Located in the Pacific ocean, made up of 118 different islands across 5 archipelagos, this part of the Pacific is known as the richest aquarium on earth. I headed to French Polynesia to see what Tahiti and her islands had to offer...

For this trip, I was based in the Society Island group which includes Moorea and Tahiti. These islands alone allow for a lifetime's worth of diving. If that's not enough, there are the Tuamotus to the north, the Marquesas to the north east, and the isolated Austral and Gambier islands to the south. Every one of these archipelagos is a gem in itself, offering many different types of diving and underwater exploration. This time, however, I was exploring the islands of Tahiti and Moorea in search of the very special 'Tohora' or the Humpback whale.

There are very few places in the world where you are permitted to swim with whales. French Polynesia however is one of these special places. A whale and wildlife sanctuary with strict rules and guidelines in place, it is one of the top whale swim destinations in the world. As of 2002, all whales in French Polynesia were placed under protection, giving them a safe haven of  2,5 million square miles or 4 million km2. The abundance of whales as well as its rich tropical waters and world class visibility entice divers and marine lovers from all corners of the globe, it is a dream destination for any diving fanatic.

The Whales

From July to November every year, the Humpbacks Migrate from the cold waters of Antarctica where they feed, to the warm tropical waters of Tahiti where they rest, give birth and breed for only a very special few months of the year. The lack of predators sees the whales returning to these waters year after year, giving ocean lovers the opportunity to share the ocean with a gentle giant and have a marine mammal experience like no other.

There are only a  few whale swim operators in Tahiti that must adhere to strict rules and guidelines. This includes only taking out a few people at a time and only allowing a small number of swimmers in the water at any time. The boat captains are well trained in approaching whales, and on board marine biologist's ensure the whales are never under stress, swimmers are only allowed in when it is sure that the whales will be happy to have you in their space, which creates a very special, once in a lifetime experience. Due to noise and bubbles that stress the whales, scuba diving with them is forbidden, so the only way is to grab a mask and snorkel a pair of fins and come face to face with one of the biggest animals on earth !!

The Search for Whales

Previously I had spent weeks in search of the whales, but amongst broken down motors, constant swells and communication issues, it seemed that the whales of Tahiti would elude me on this trip. As yet another storm smashed down on my small village, I was told they had never seen such fierce winds and rain in the history of the island. As roads turned to roaring rivers and storm surges crashed over barrier reefs and up into the streets, I resided to the fact that I would just have to come back another day. But then it happened, the rain stopped, the swell ceased and the island went silent. The next day it was 'go' time. This was the last chance before the end of the trip and with another storm brewing just offshore we only had hours to spare.

That morning we headed out on a calm clear day, once again scouring the horizon for blows and flukes. Our marine biologist guide discussed the protocol we would follow if we were to find the whales. After a couple of hours of fruitless searching, the radio crackled into life as one of the island charters alerted us to a mother and her calf playing a few miles up the coast. With our hopes reignited and the approaching storm closing in , we headed off in search of the pair, minutes later we found them relaxing in the sun.

This was our chance, after confirming that the whales were happy to share their space with us we slid into the increasingly choppy water and quietly drifted in their direction. No words can describe it, and nothing can prepare you for the first time you see a whale underwater. I don't think you can ever be ready for how big yet how graceful and beautiful they are. As they slowly drifted with us, enjoying the warm Tahitian waters, I had to remember to press the shutter. I watched in awe as the calf would play around, but never straying far from the safety of its mother.

Battling with strong currents, our small group tired quickly, and content with their whale experience returned to the boat, leaving me with a few precious minutes to soak it all in before I was to head back. After reviewing a few images, I looked up to see a sight that filled my mask with tears, as the wind howled and waves crashed over my head just meters away, the calf was balancing precariously on its mum's nose. I snapped a few shots and with that, the mother decided that play time was over. With a few flicks of their tales they glided past, looking me in the eye as they went, something I will never forget. With the storm getting closer, and the wind and rain pouring down, I returned to the boat speechless, from the grin on my face the captain knew how special my experience had been. "Mauruuru roa" I said as he gave me a smile and passed me a big celebratory bottle of rum and some pineapple , a tradition whenever you have an epic whale experience.

Tahiti is a divers paradise with 4 million square kilometers of ocean to explore. The only thing you need to decide is where to go and what to see first, will it be life changing experiences with the whales out in the blue or  diving with tiger sharks in the Valle Blanche? Or how about taking a deep drift amongst hundreds of sharks? If taking it easy is more your scene, then snorkel the shallow lagoons filled with colorful fish, reef sharks and rays. The choices are endless! Tahiti really is "the richest aquarium on earth".
Written by

Dan
Date

6th May 2019
Where

Tahiti, French Polynesia
Also by Dan