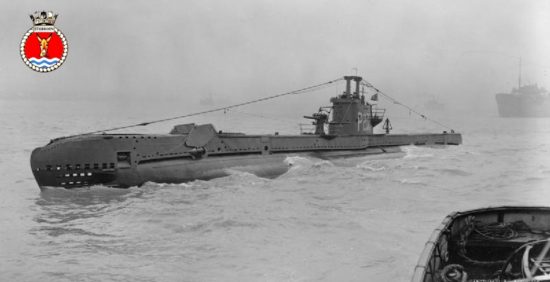 Photo Stubborn archive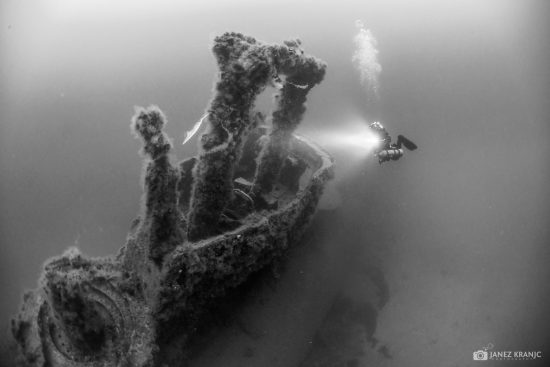 Photo by Janez Kranjc, model Ivana OK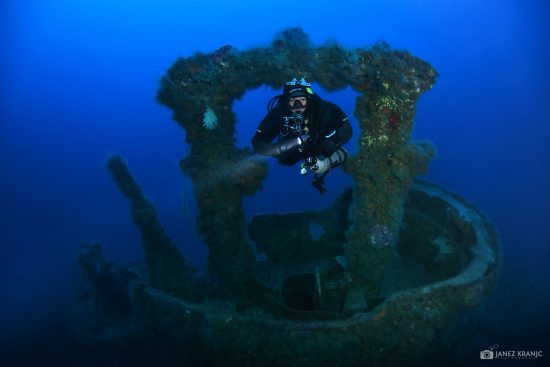 Photo by Janez Kranjc, model Ivana OK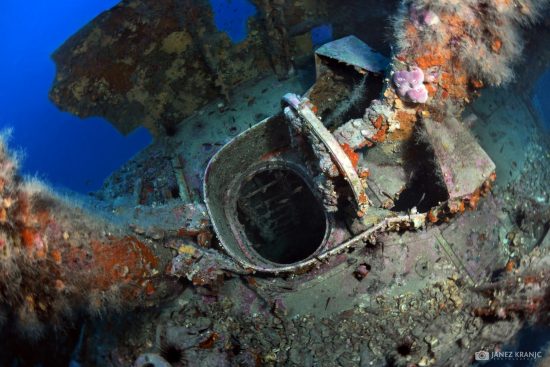 Photo by Janez Kranjc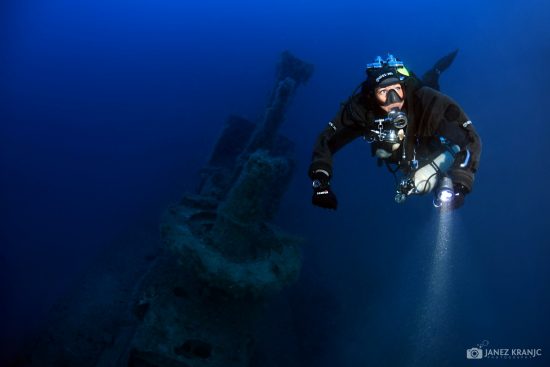 Photo by Janez Kranjc, model Ivana OK
Submarines are true jewels for every wreck diving enthusiast. That is, perhaps, because submarine wrecks are quite rare, but even if they do exist, they are hidden very deep down, camouflaged by low visibility. It is also very unlikely that they stay undamaged after sinking.

I had heard of Stubborn submarine at the very beginning of my diving career, in the mid-1990s. That's when my dream to dive there and photograph it began. Last month, that dream came true.

About the submarine

Stubborn touched the sea for the first time on the 11th November 1942 in the British shipyard of Cammell Laird. It is also known as P238, belonging to S class submarines, and is 66m long and 7m wide. Its maximum surface speed was 15 knots per hour, while it could reach 8 knots per hour under the water. The crew consisted of 48 men – officers and sailors. It was equipped with 6 torpedo tubes, 2 cannons and a machine gun, designed to go to a maximum depth of 300 ft, though during battles it is known to have reached as deep as 500 ft. During World War II, it served in Norwegian fjords and in the Pacific Ocean, however, in spite of those turbulent years, it managed to survive the war.

Into the deep  

Stubborn ended its journey on the 30th April 1946 as it became a target for British Navy ASDIC exercises. Located 3 miles north-east of St. Paul's bay, it is submerged at a depth of 57m, still in one piece. The precise location wasn't known for a long time, but in 1994 local divers finally managed to find it. Since then, it has been one of the most popular dive sites in Malta for technical diving.

Unfortunately, the sea isn't always a good host for divers. On the day we planned our trip, there were quite a lot of waves which made it really hard to locate and mark the wreck. With a lot of skipper's skill, and a bit of luck, the marking rope was well-placed.

Upon jumping into the water, we immediately realized that the visibility wasn't good. The sea was milk-like as the waves hit hard for some time. Those who know Maltese waters well had warned us about this, but also told us that the visibility improves deeper down, and that's exactly what happened. After passing a depth of 20m, an entirely new scene opened in front of us. The sea became crystal clear (compared to the visibility just under the surface) and the massive shadow of the Stubborn submarine appeared.

First, we reached the front deck and then started going along the hull. Although I was already familiar with its precise dimensions, deep down it looked even bigger, or even longer, to be exact. We left the deck and torpedo tubes under us before reaching the command bridge. The door to the inner part of the submarine was open, though it is very narrow and entering is not recommended at all. While trying to capture these long-awaited moments, we were accompanied by three very large squids that inhabit the wreck.

The maximum allowed bottom time was passing quickly, so we had to slowly prepare for the ascent. Due to the photo and video shoot, we didn't get to see all of the wreck, so we left the stern for another dive.

Organization and logistics

Diving this location is not simple mainly due to the open sea and depth, but with good training, equipment and experienced local divers, a dive like this becomes possible.

Orange Shark diving center is one of centers that dives there quite often. Trusting their knowledge of the weather conditions and the sea itself made us enjoy the routine dive into the blue, leaving us with beautiful memories and a wish to return.

Written by Janez Kranjc

Photos by Ivana O.K. & Janez Kranjc

Models: Alessio Tenenti & Ivana O.K.

Note: For this article the authors used a Nikon D850 camera in Subal underwater housing.

If you're interested in Wreck Diving, don't forget to check out dedicated dive training from our friends at SSI!
Written by

Ivana and Janez
Date

30th April 2019
Where

Malta
Also by Ivana and Janez