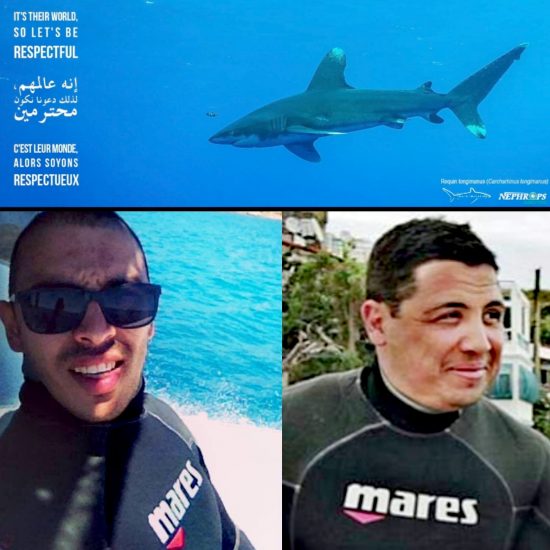 Good news for fans of the duo Emir Berkane and Hamza Mendil.

The green activist and the director are set to begin a third cinematographic project. After "The Houses of the Sea", produced and directed by Hamza in 2017, which won bronze at the World Festival of the Underwater Image in Marseille during the same year, and after having produced "Twïza" this year, the first film about climbing in Algeria by Thibault Dion, the duo is launching an underwater movie about sharks.

The project is already supported by Aly Sub Algeria, Mares' representative in the country.

Almost no information has been leaked aside from the fact that Hamza Mendil will once again create and produce the film, and Mares Ambassador Emir Berkane will be on screen once again.

Filming has already begun in the Mediterranean, the Red Sea and South Africa.

It is a promising project, once again supported by Mares.
Written by

Emir
Date

14th July 2019
Also by Emir