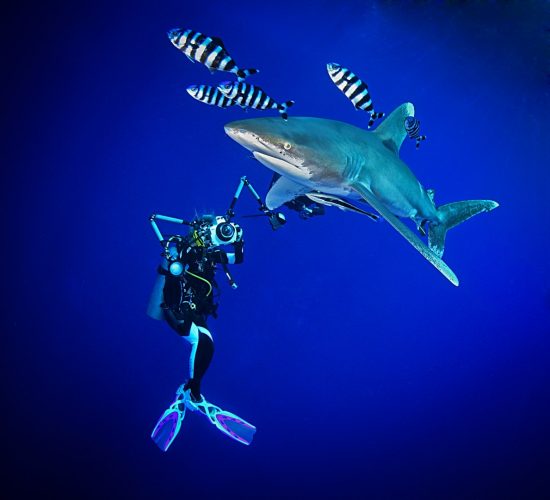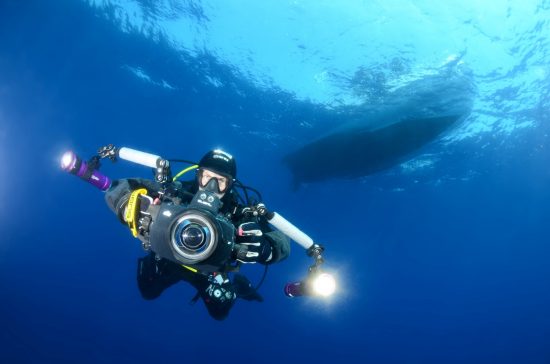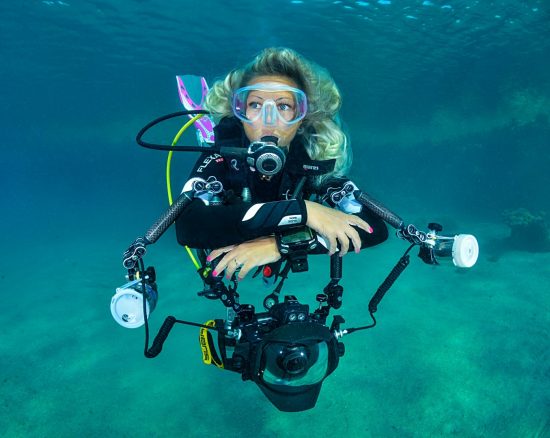 Recently we caught up with photographers and Mares ambassadors Ivana Orlovic Kranjc and Janez Kranjc. They have been representing and using Mares products for some time now, and we want to know what they think about their experiences so far!

Mares: Hello Ivana and Janez, great to have you with us today. The world of underwater photography is an intriguing one, and we know many readers will be developing their skills in the field. Whilst out on photoshoots, equipment really does make a difference so, which kind of fins do you choose to use during your photoshoots and why?

Ivana: The decision is based on the conditions during which the photoshoot takes place. When it comes to classic, recreational diving, Janez uses Mares Avanti Quattro + most often, while I am thrilled with the new Excite fins, which have proved themselves great in various conditions.

Mares: Do you prefer using dry suits or wetsuits on shooting days?

Janez: I use a dry suit whenever I can, which basically means from October to May. Since I started using the X1 Kevlar dry suit, diving has become incredibly comfortable, with the same movement and balance abilities as when wearing a wetsuit. Ivana prefers wetsuits when modelling, because the more variable designs can be better suited and combined with other equipment.

Mares: Where do you wear your dive computer? On your wrist? On the camera?

Ivana: Always on the wrist, a bit rotated to be easily readable.

Janez: On the wrist, too. Although, lately I tend to use two computers, especially when performing a more complicated dive.

Mares: Do you prefer dive computers with big displays or more compact computers?

Ivana: I like dive computers which can be used on a casual basis. The Mares Smart is my favorite one.

Janez: It's completely the opposite for me. I consider the computer a tool, not a fashion accessory. That's why I love the Quad series, especially the Quad Air.

Mares: Do you prefer mono-lens or bi-lens masks?

Ivana: I adore masks with a wide viewing angle. New models like Juno and Jupiter are among the best masks I have ever worn.

Janez: I have been using masks with vision correcting lenses recently. The Mares X-Vision Ultra bi-lens mask does the job perfectly. Easy lens replacement and comfortable silicone are the reasons I consider it to be so good.

Mares: In order to keep perfect buoyancy whilst taking photos, have you adopted any special 'tricks'?

Ivana: In underwater shooting and modelling, perfect balance is essential. Apart from using my beloved Pure BCD, breathing is very important as well.

Janez: I think a lot about my weights. I use the Bolt BCD regularly so I have a lot of ways to distribute them. However, I always leave some on the belt too.

Mares: And just a last question about you - what's your favorite dive spot?

Ivana: My favorite is Jardines De La Reina in Cuba. Sharks and crocodiles in the same place – perfect!

Janez: For now, it's the Maldives because of the regular whale shark encounters. However, I like diving in cold water very much, so I hope to someday dive in Iceland and in the Baltic or Norwegian fjords.
Written by

Mares
Date

18th October 2018
Where

Rapallo, Rapallo, GE, Italia
Also by Mares