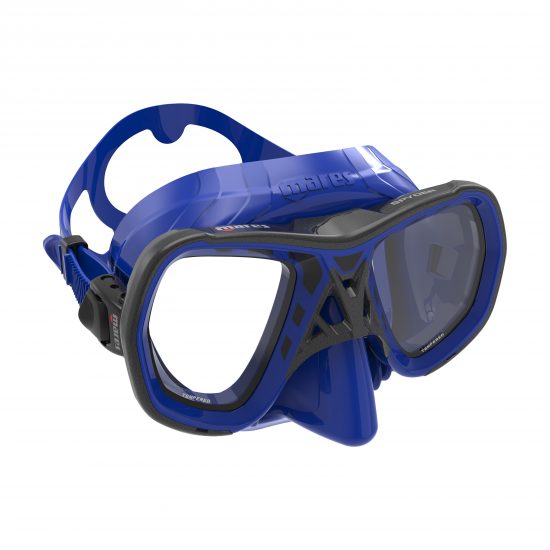 Spyder mask, available in 3 colours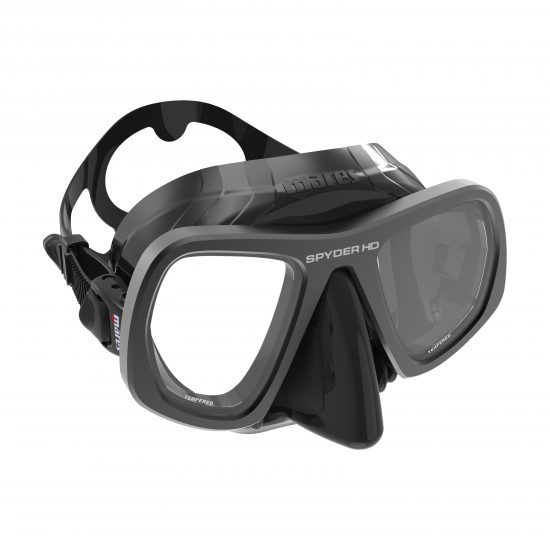 Spyder HD mask, available in 3 colours
Mares' new Spyder and Spyder HD masks are redesigned masterpieces, fashioned after the popular Tana mask. Both versions of the Sypder maintain the Tana's perfectly fitting, comfortable silicone skirt, bi-lens design, and low volume while increasing the field of vision with a broader lens and new, modern look.

The Sypder mask features a soft, net-like rubber nosebridge and secure grip to correctly position the mask on the face. The Sypder HD features a unique metal frame. This anodized mask profile gives the Sypder HD a sleek, modern look.

Both the Sypder and Sypder HD masks bring skirt design to a new level, featuring inventive grooves with a unique hydrodynamic shape to reduce drag while in the water. Unique side gussets and an embossed grip at the nose facilitate easier equalizing. The silicone on the skirt even features the Mares logo printed directly on it.

A well-fitting and comfortable mask, the Spyder and Spyder HD each offer enhanced visibility. Even though both are low-volume masks, the lens frame's size and angle allow for a high degree of vision.

Both masks feature the Mares buckle system, allowing freedivers to enjoy fixing their mask strap quickly and single-handedly. The Spyder and Spyder HD masks are everything a freediver could ask for, all rolled up into one custom fit, comfortable mask!

Discover more on Mares.com - Spyder - Spyder HD

Also available in a Scuba Diving version - watch this space for a blog coming soon!
Written by

Mares
Date

30th April 2021
Also by Mares