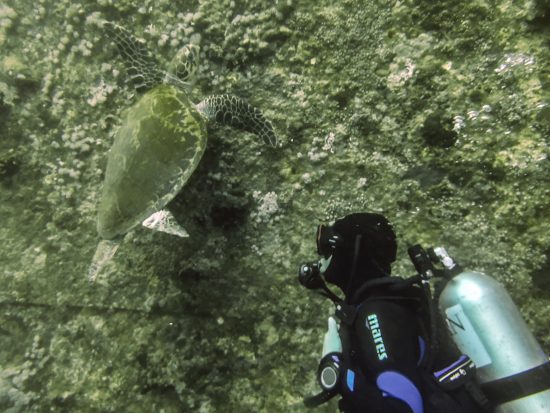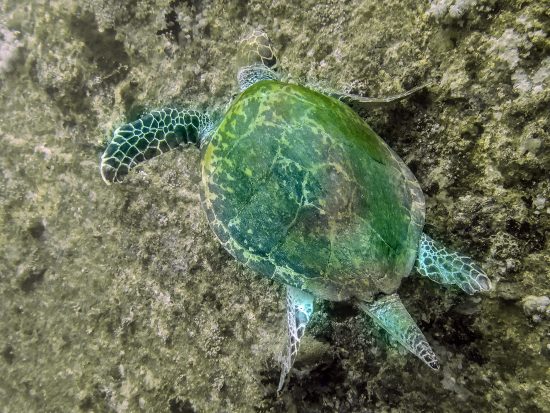 Once again it has been proven that every dive is unique! On a recently ended liveaboard cruise on the Red Sea's north route, we experienced something incredible. Descending to the legendary 'Thistlegorm', divers Dragana and Saša noticed a strange movement in the shadows of the wreck's left side. They soon realized it was a turtle caught in old ropes!

They had to act quickly, as turtles need to catch a breath on the surface from time to time. Surprisingly, the turtle was not afraid of humans, which prevented it from getting into an even bigger problem. The rope was wrapped around its front fin and neck, making its chances of breaking free on their own very slim. As soon as the ropes were removed, the turtle swam away to freedom with its characteristic movements.

This is a story with a happy ending, however, a lot of turtles end their lives tragically caught in old ropes and nets, as well as due to poisoning caused by plastic bags. We become aware of it only when we come across their remains. Turtles are one more species extremely endangered by us human's terrible relationship with the seas and oceans. We need to act to save the turtles and endangered sea life for future generations!

Written by Janez Kranjc

Photos by Sasa Ocoveji

To learn more about Sea Turtle Ecology, check out this course from SSI, and discover more about marine conservation with the Blue Oceans movement!
Written by

Ivana and Janez
Date

7th May 2021
Also by Ivana and Janez