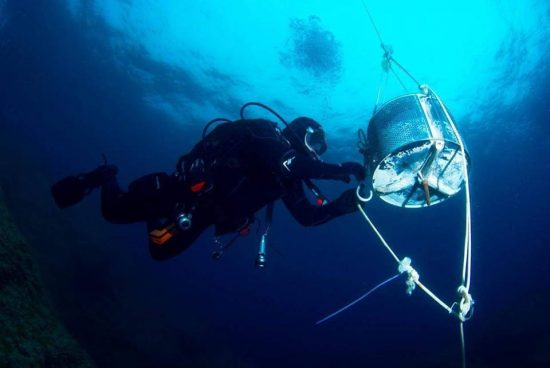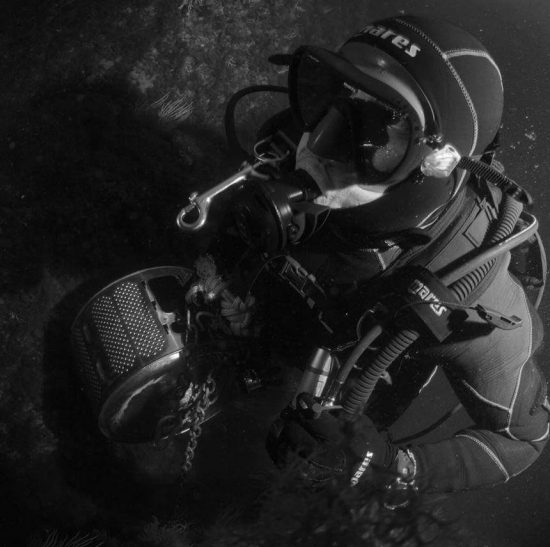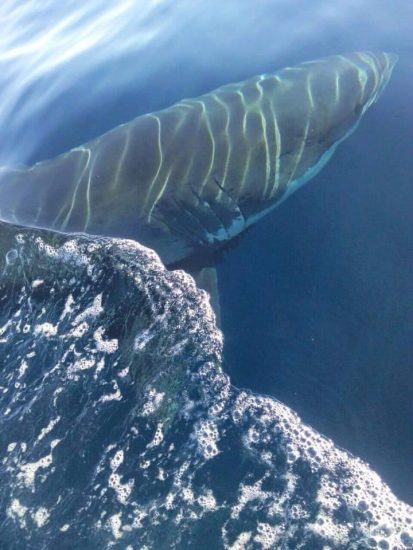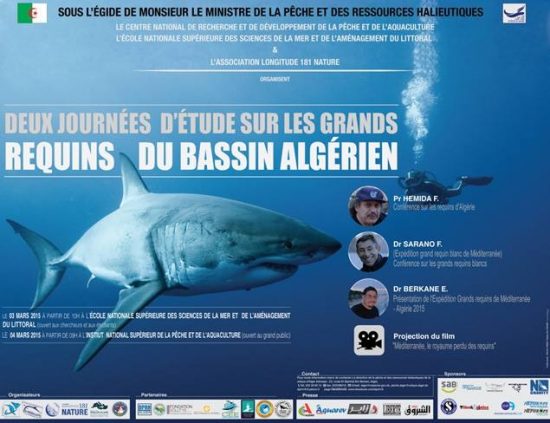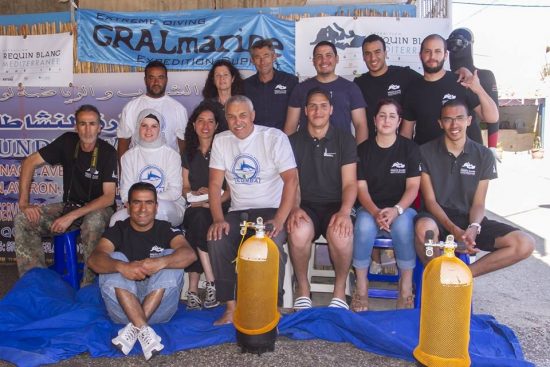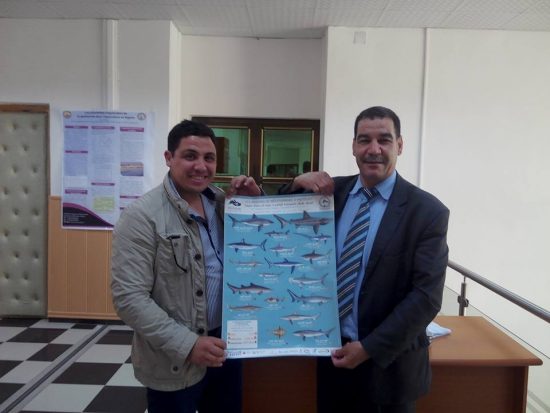 The 'GranResearch Program', named 'GREBA', has been running since 2015 and aims to identify, label and study shark species in Algerian waters.
This scientific program, initiated by the French association 'Longitude 181' and the Ministry of Fisheries in Algeria, is coordinated by Mares Ambassador, Dr. Emir Berkane.
Another aspect of the program is to raise awareness regarding the protection of this magnificent species, now in danger, by producing a poster of the species which are present and threatened in Algeria.
This program has allowed photography of a rare Great White shark waiting on the surface for the first time.
It should be noted that the dives are carried out without a protective cage since the members of the program, led by oceanographer François Sarano, believe in peaceful cohabitation with these beautiful predators.
See more details in this official video.   
Written by

Emir
Date

23rd April 2017
Where

Alger, Wilaya d'Alger, Algérie
Also by Emir