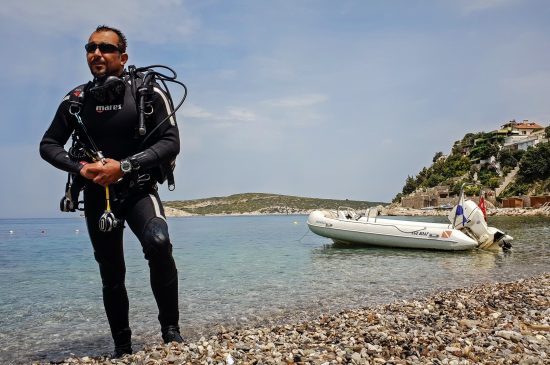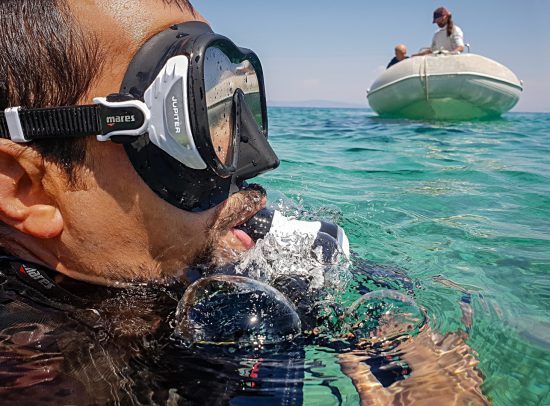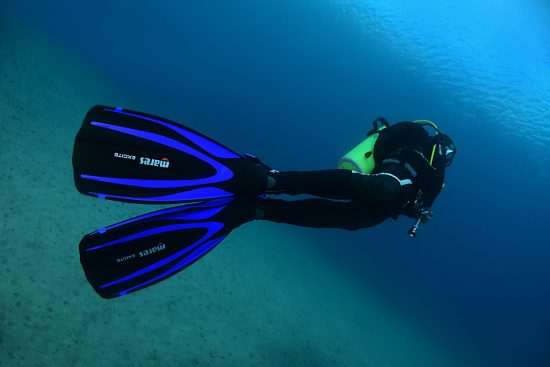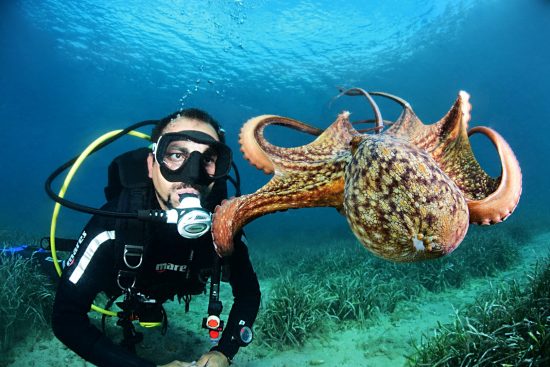 My name is Barış Şendemir and I have been working in the diving industry since 2006 (TSSF 2 STAR instructor and SSİ D.M.I). I work at Bluegate Divers in Karaburun - İzmir -Turkey.
At Bluegate Divers our primary mission is to offer safe diving and joyful holidays to our customers. Our general vision is of protecting the Aegean and  Mediterranean Sea habitats and educating people to appreciate the importance of a healthy sea.
Two of my beloved friends who photograph the seas of the world, Ivana Orlovic Kranjc and Janez Kranjc, visited us, bringing both knowledge and joy to our diving center which is in a top-class hotel complex. The big surprises they brought with them were two new pieces of diving equipment which I had the pleasure of trying.
Firstly, the Mares Jupiter mask: The silicone seal on the mask fit my face perfectly and was very comfortable, offering a wide view of the blue ocean. The fit and panoramic vision provided by the mask offered both comfortable and fun diving. I highly recommend the Jupiter mask to both beginners and experienced divers.
Secondly, the Mares Excite fins: No matter how deep or shallow the water was, or how unexpected the current, the Mares Excite fins performed effortlessly as we explored many of the sunken vessels while diving in Karaburun. They did a great job whilst I was diving under differing and sometimes challenging conditions. I hardly noticed them on my feet, they were so comfortable and effortless.
Congratulations to Mares as always for these two pieces of excellent dive equipment.
Tester: Barış Şendemir
Photos: Ivana O.K and Janez Kranjc
Written by

Ivana and Janez
Date

11th June 2018
Where

Karaburun/İzmir, Turchia
Also by Ivana and Janez