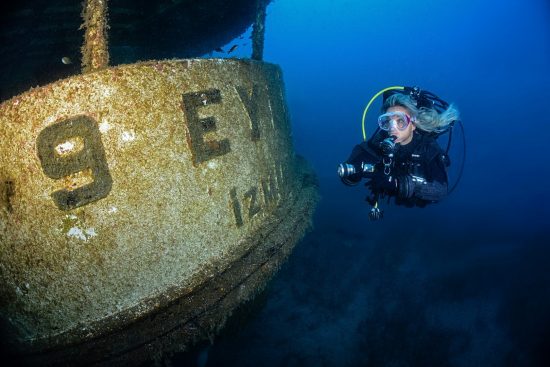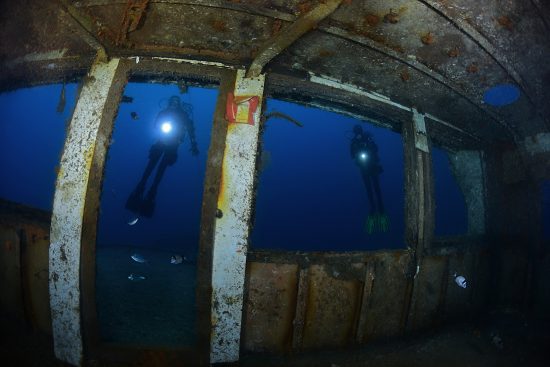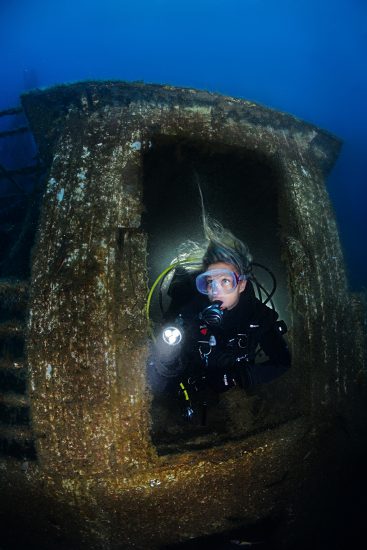 The small town of Karaburun is located in northwest Turkey, 650km away from Istanbul. What used to be a fishing village now has about 2,000 citizens who are completely dedicated to tourism.
There are lots of interesting diving locations at this bay including walls, sea caves, reefs and ridges. It is also the home of the Mediterranean seal, so some areas are completely closed for diving.
The center of our attention were two wrecks: Alaybey and 9 Eylul. They were once used for public transportation within Izmir Bay. After having spent four years at a shipyard, they were included in a project for making artificial reefs.
They were sunk over 2 days in 2016 near the isles of Buyuk ada and Kucuk ada and lie almost horizontally at 32 and 34 meters deep.
Penetrating the wrecks is possible in two ways in maximum safety - that's why they make the ideal training courses for divers, but also for enjoying the  underwater atmosphere.
In just the two years since they were sunk they've adapted pretty well to the wildlife. They've become a home and sanctuary for numerous fish species and other inhabitants of the sea.
Diving at these locations was made possible by
Bluegate Divers SSI diving center
.
Text and photos:
Janez Kranjc
Dive gear used:
Fusion regulator
,
Juno mask
,
Power Plana fins
,
Pure SLS BCD
,
Quad Air computer
,
Mares XR drysuit
Written by

Ivana and Janez
Date

15th June 2018
Where

Karaburun/İzmir, Turchia
Also by Ivana and Janez