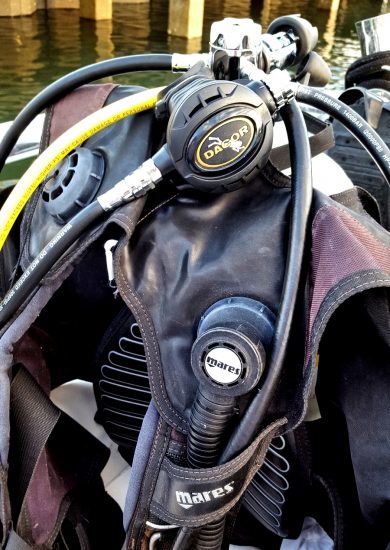 Getting all geared up!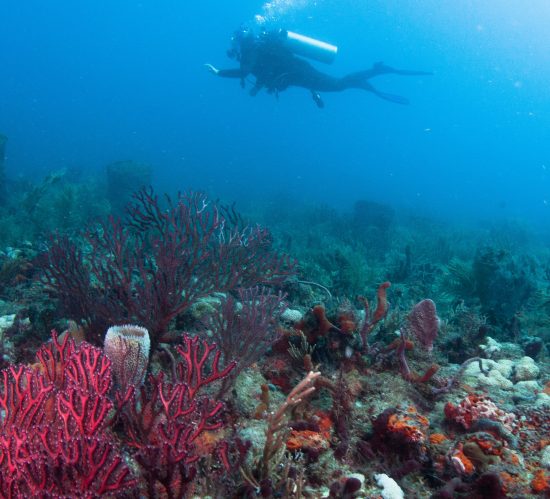 Drifting over our Florida reefs.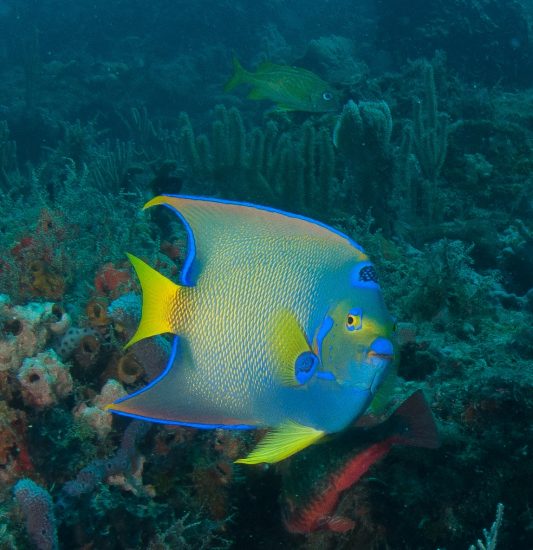 Looks like I surprised him!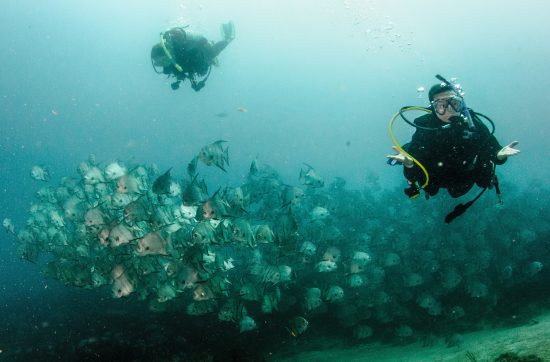 What fish? I don't see any fish?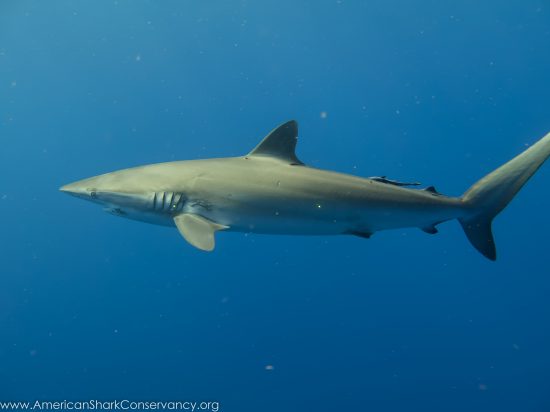 Using our lasers to determine the silky's length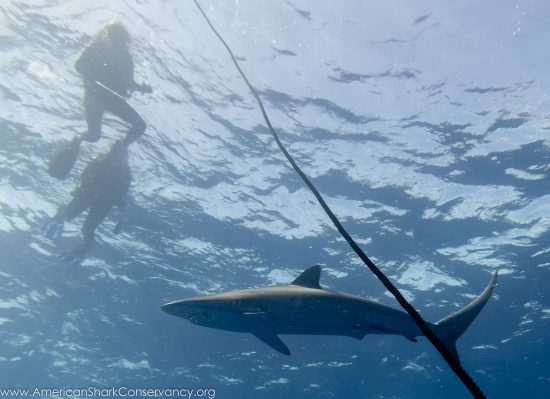 Silky shark doesn't want you to go!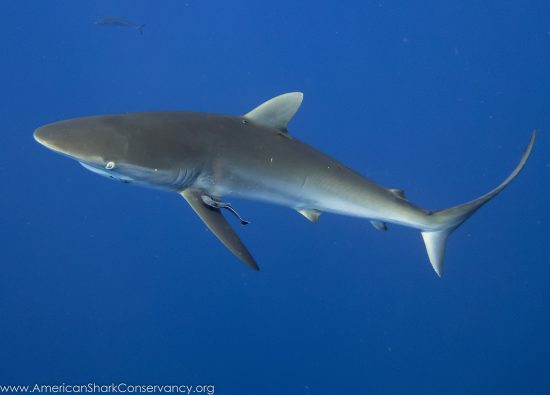 Silky shark taking notice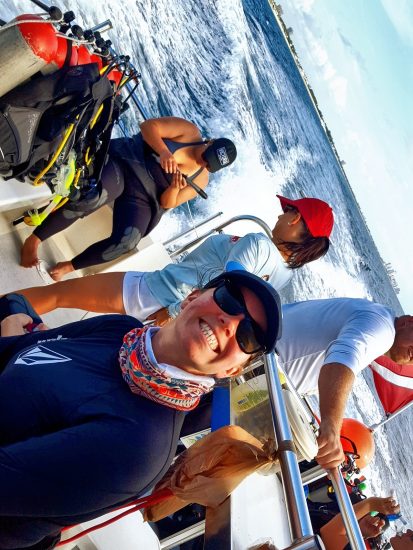 Happy Jill!!
We have all been waiting with ba(i)ted breath to see our first silky shark of the year here off the east coast of Florida. Our shark survey data shows we should start to expect to see them in spring but with prolonged east winds and colder than usual water temperatures, things have been a little delayed. I was excited at the prospect of seeing the typical summer shark species but a little anxious as we had a VIP on board, fellow researcher and board member Jill Brooks, a PhD candidate at Carleton University. We decided to fit in a survey dive on her short visit to Florida. It had been a while since Jill had been in the water and her last and only diving experience was in the shallows of the Bahamas, very different to the depths and currents we are
used to here in Florida. Luckily, I had on hand the Pacer Plus X6 Air Delivery System (ADS) by the newly relaunched Dacor dive brand. This is the industry's only preassembled system and/that comes with everything you need to get in the water: a balanced first stage, comfortable second stage, octo, analog depth and pressure gauges, compass, inflator hose, hose clip, octo holder and padded carrying bag. Jill's nerves were quieted by the Pacer's easy breathing and comfort, getting her back into the flow of drift diving. She loved the matching Mariner mask, fin and snorkel so much she ended up buying each for herself.
Early last week, the seas were predicted to be quite big and unruly, averaging 6-8 feet high but we were pleasantly surprised with a slight chop of only 2 feet. Jill did an awesome job on her warm-up reef dives, adjusting her buoyancy and taking in the loggerhead turtles, a fat nurse shark, a wall of spadefish and countless other reef fish, sponges, anemones, lobster, crabs and coral.
A quick hiatus to the dock for supplies and we were back on the water for the afternoon survey dive. The first drift resulted in zero sharks sighted, which is ok, zeros are data and just as important as the dives when we do see sharks, just not that fun for the divers. On our second drop, we encountered several adult bull sharks which kept their distance. Shortly after, a small silky shark joined us, and you could hear the muffled squeals of
excitement from the divers. The shark was a male and remained within eyesight for the remainder of the dive and I got some good ID and measurement pictures. These sharks are considered Near Threatened with extinction by the IUCN's assessment with a decreasing population trend. They are the second most caught species of sharks worldwide, their meat sold as a protein source and their fins make up 3-4% of the global shark fin trade. Considering the threats that these sharks face, we are always happy to see them and learn a little bit more about their behavior and to assist in their conservation. Jill's smile at the end of the day said it all.
Written by

Hannah
Date

2nd June 2017
Where

Palm Beach, Florida, United States
Also by Hannah