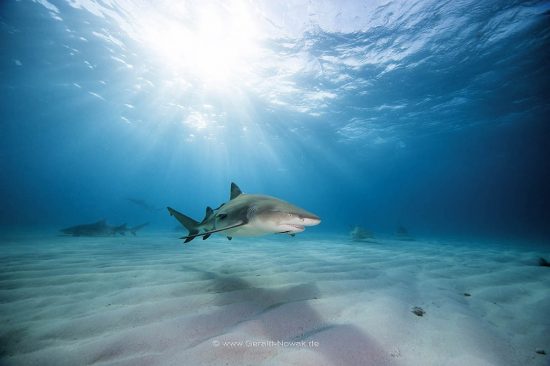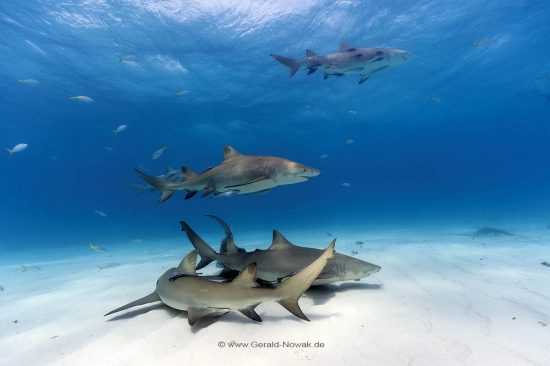 Lemon sharks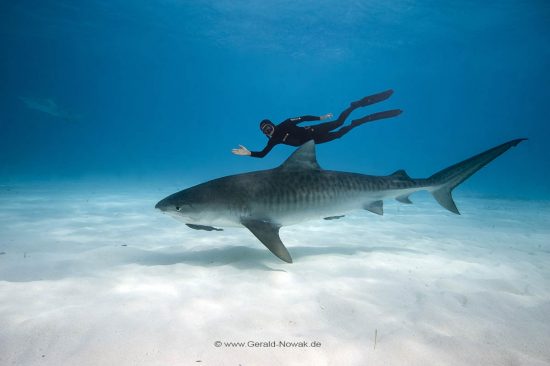 Apnoe with a Tiger shark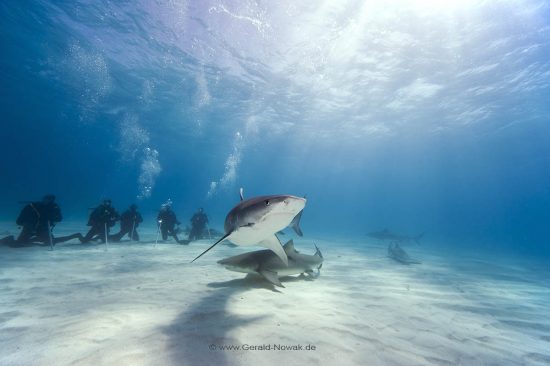 Tiger sharks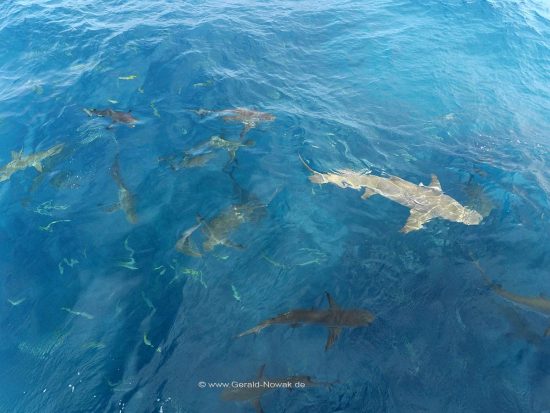 Sharksoup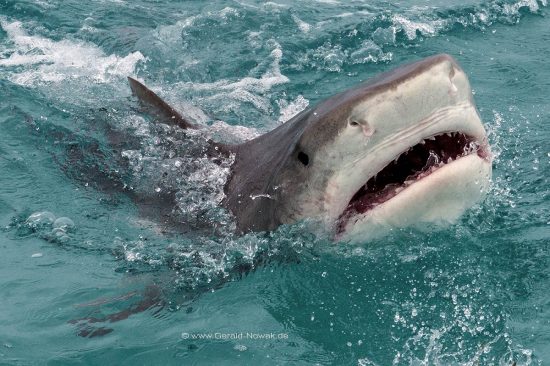 Tigers feeding time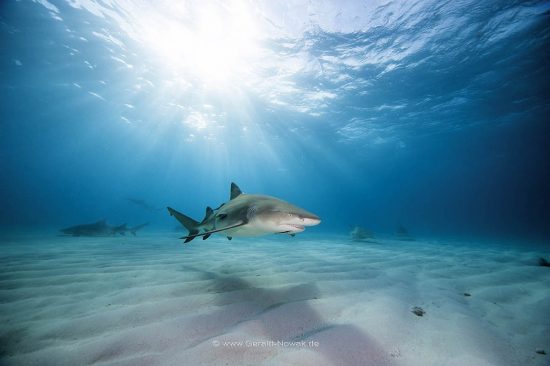 Lemon shark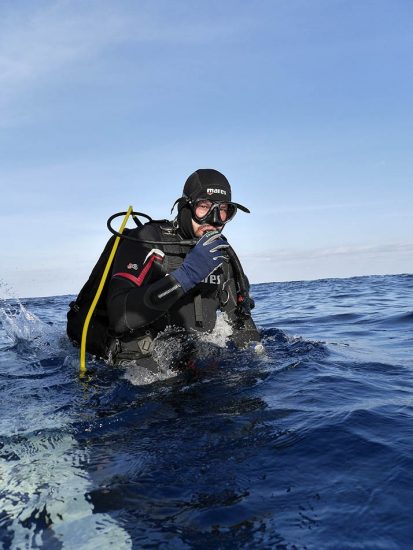 watertime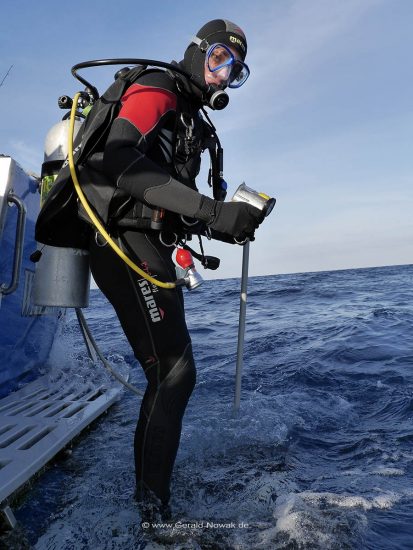 last cowboy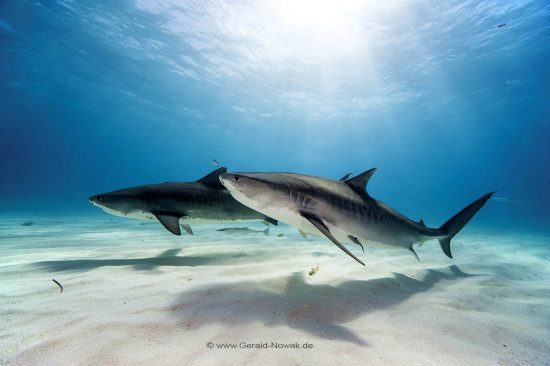 Tiger sharks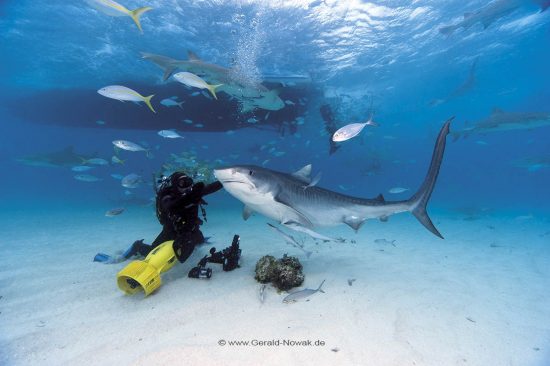 so cute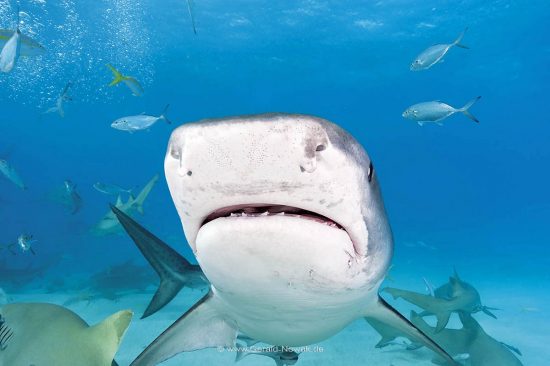 Face to face with a Tiger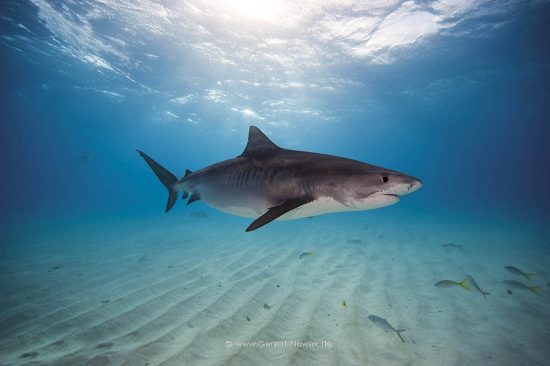 Tigers heaven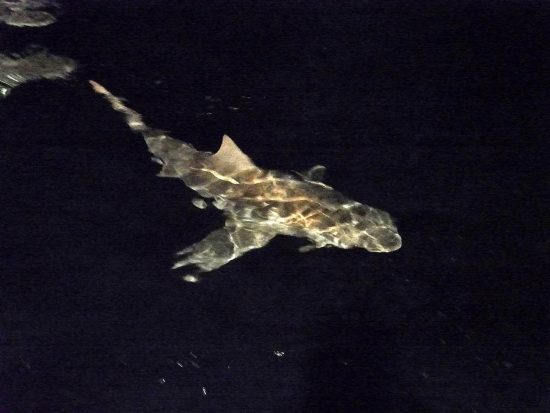 nightdive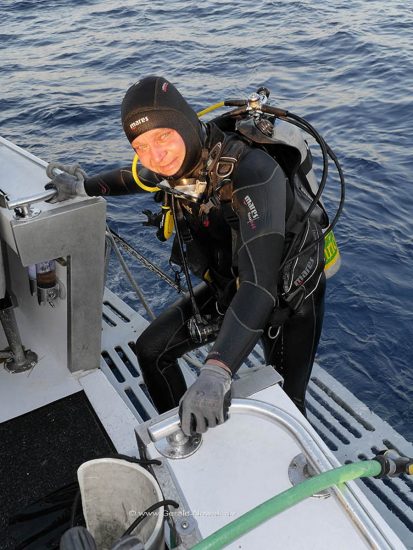 done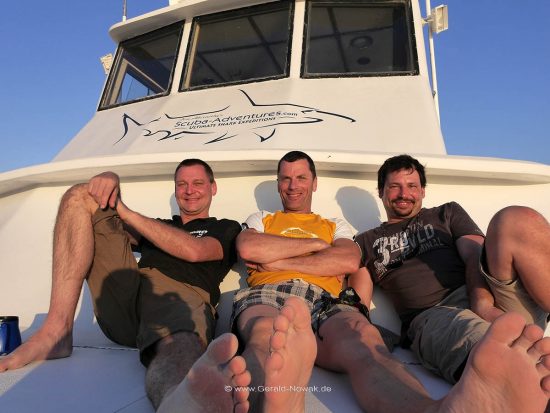 it was a great time at Tiger Beach
Shark diving is probably one of the things almost every diver wants to do at least once in his life. I've been diving around the world for many years and I've seen a lot of dive spots with sharks. I have also participated in shark feeding many times yet never really found the perfect spot - now we will try Tiger Beach in the Bahamas.
With a small boat and only 10 guests we set off from West Palm Beach on the coast of Florida. Normally the crossing to the Bahamas takes five hours. Today the sea is rough and we are on the road for more than seven hours. Many people feel seasick.

The next morning brings calm sea and bright sunshine - perfect for taking pictures in the shallow waters. After the bait box has been laid out for the predators we get into the water. It's not so easy to jump in when there are about 50 reef and lemon sharks circling around the platform. Blake, our guide, shows us how we should do it and dives down to the sea bed. The sea here is only about five meters deep. Gradually all the other divers follow him and I also slide over the edge of the platform armed with my underwater camera.
Sharks are everywhere around me. It is a very worring feeling to know that these not so small predators are around myself and especially behind my back. After a few seconds, I am on the sea bed and line up with the chain of divers around the bait box. As explained in the briefing, we kneel back-to-back with our buddies and watch the two meter long lemon sharks - more than two dozen - circle around us. We hardly register the smaller reef sharks which are only a few meters long. The first tiger shark emerges. Wow, how powerful is that animal? I guess it's a good four meters long. The dive guide rattles the bait box and a tiger shark comes to him. It's female and our guide caresses her snout. She seems to enjoy it and remains.
We spend several hours every day for 3 days at this dive site. The highlight is the second day - I count eleven tiger sharks as I rotate myself 360 degrees, that's not forgetting around 50 lemon and reef sharks. Wow, that's what I call a shark pool. Good to know that I can focus on my photograhy with my buddy at my back.
It is a pity that we don't see any of the huge hammerhead sharks. They are usually here every day, but this time they are probably in a different place. This is a reason to come back to the Bahamas, but next time hopefully without the violent sea crossing.

Next time I will do it better, your Gerald
See here for more info about sharks
See here for more info about the trip
Written by

Gerald
Date

11th August 2017
Where

Queen's Hwy, Bahamas
Also by Gerald