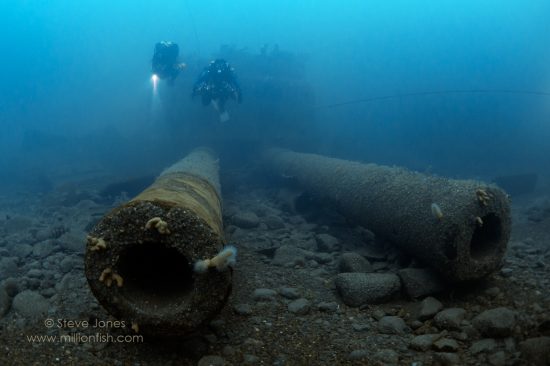 The HMS Audacious, one of the largest English battleships, sank in 1914 after a mine explosion. Their powerful 34.3 centimeter guns have been resting on the seabed since then. (c) Steve Jones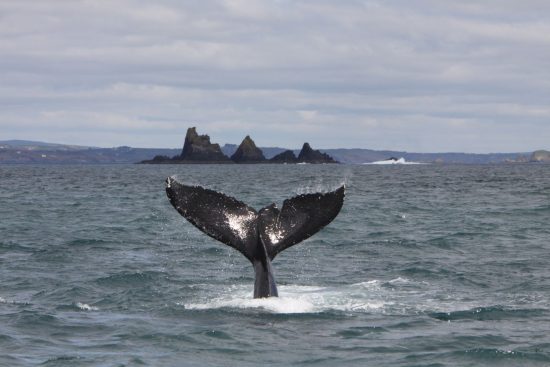 Not only wreck divers get their money's worth on the coast of Ireland, but the area is also popular with whale watching and diving/snorkeling. (c) Tourism Ireland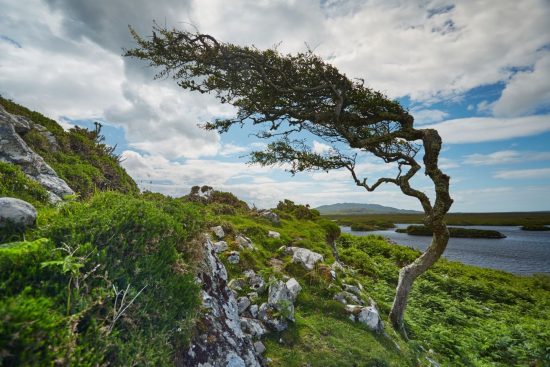 Landscapes like from a fairy tale... (c) Tourism Ireland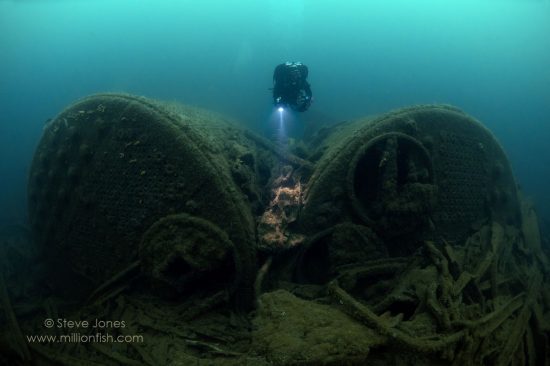 The wreck of the SS Laurentic is still believed "to be worth three million British pounds". (c) Steve Jones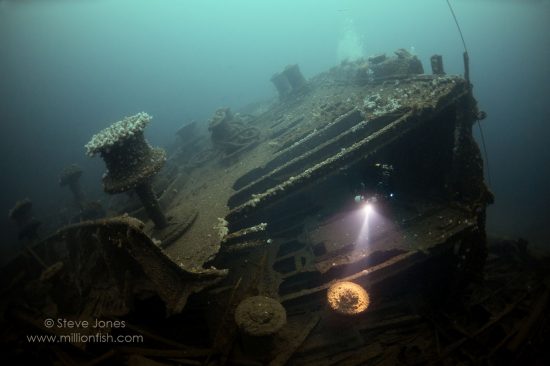 The 226 meter long luxury "Justicia" is the largest wreck near Marlin Head. Once it looked almost like the Titanic - both ships were built on the same shipyard. (c) Steve Jones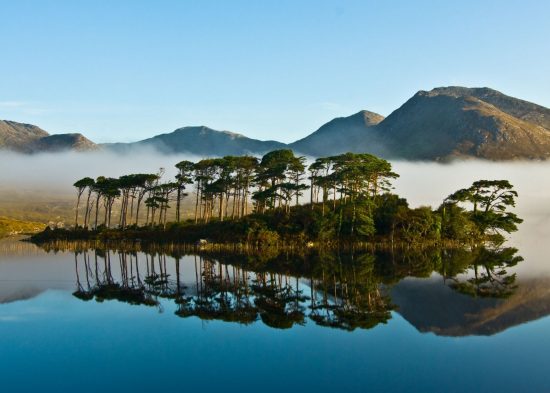 Along the Wild Atlantic Way, tourists come across landscapes that look as if they had sprung from a fantasy movie. (c) Tourism Ireland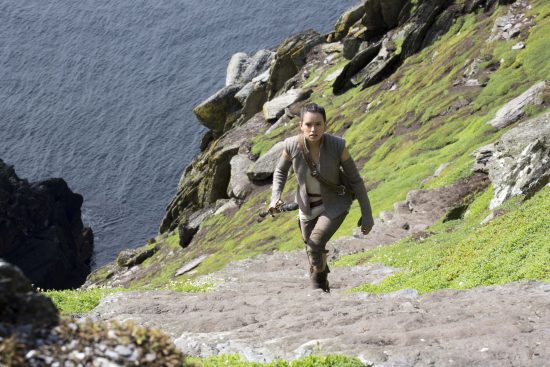 According to the production company Lucasfilm, Ireland was chosen "as a shooting location because of the unique and largely uninhabited landscape". (c) Lukasfilm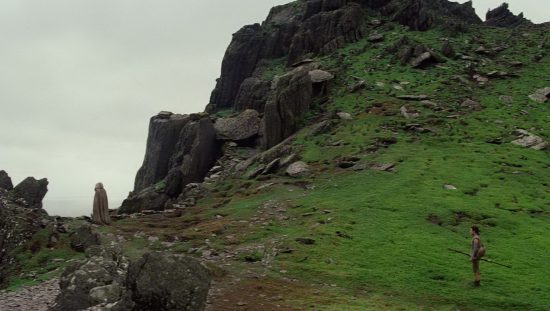 One of the key scenes from STAR WARS: Rey meets the retired Luke Skywalker - of course in Ireland (c) Lukasfilm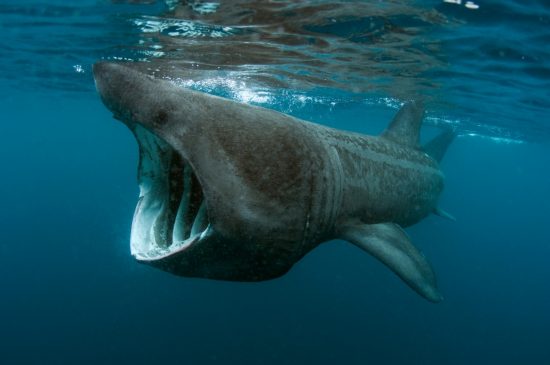 Giant sharks seem like beings from a different time: with their mouth wide open, they filter up to 1800 tons of water an hour. (c) Charles Hood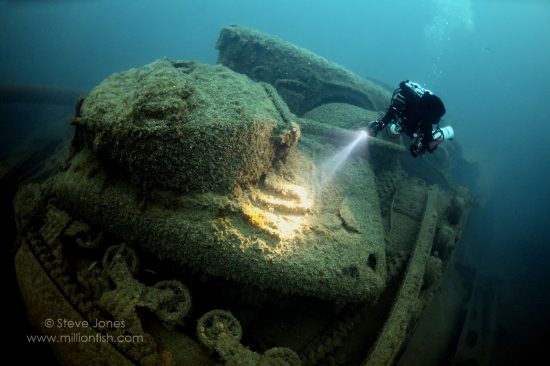 The "Empire Heritage" was loaded with warfare like these Sherman tanks, when it was sunk in 1944. The wreck, 70 meters deep, is considered to be one of the most imposing in Europe. (c) Steve Jones
The Wild West of Europe

Ireland has one of the world's greatest soccer fans, who most recently
fervently expressed their strong support for their home team at EURO
2016. The fact that Ireland has equally fantastic diving spots remains
unknown to most, though. In fact, along The Wild Atlantic Way, divers
can find sea lions, basking sharks, whales and – they are simply some
of the world's best.



The Belmullet region, with the surrounding islands of Inishkea,
Duivlaun and Achill, is a wild, almost unspoilt land. Here, you'll find
that the people are among the friendliest and most open-minded in
Europe.

The region comprises mostly sleepy fields, with no industrial
activities and little tourism. The Wild Atlantic Way stretches 2,600
kilometres from the peninsula of Inishowen north to the small coastal
town of Kinsale, deep in the south. Where the sea meets land, the
landscape forms a rough and rugged facade, appearing almost mystical
with golden beaches and secluded bays.

You would hardly find any area
that's unsuitable for diving.

Malin Head is the northernmost point of the Irish mainland. It offers,
as British underwater photographer Steve Jones puts it, one of the best
wreck dives in the world.

Almost 200 wrecks have been found so far, and
the list reads like a diver's Christmas wish list for wrecks. There are
scores of luxurious ocean liners, German submarines, countless
freighters, and even warships with their cannons still posed to fire.
One of these vessels is the HMS Audacious, a 182-metre-long King George
class battleship that hit a mine on 27 October 1914. The entire crew
was rescued by the crew of the Olympic, a sister ship of the Titanic.


There is also the SS Empire Heritage, a 15,702-ton freighter that was
torpedoed by a German submarine U-482 in September 1944 en route from
New York to Liverpool. Today, the giant is at rest, lying at a depth of
60 metres and awaits to receive visitors eager to marvel at her past
majesty, complete with Sherman tanks, trucks and other war relics.



Diving the SS Laurentic, suitable for advanced sport divers, may just
make one rich. When it sank in January 1917, this White Star Line
passenger ship was transporting 43 tons of gold bound for Halifax. This
was one of the largest payload of gold ever lost in a shipwreck.
Although much of the gold has been recovered, 20 bars are still
missing, a bounty equivalent to more than three million British pounds.



At a length of 226 metres, the 32,234 gross-tonne liners were about 40
metres shorter than the Titanic. However, both looked similar and both
were constructed in Belfast's Harland & Wolff shipyard.

In 1912,
the keel of the ship was laid; allowing the Justicia to transport up to
3,430 passengers from Europe to America, and back. Then, the war broke
out.

When the ocean liner was finally completed in 1917, the British
government immediately acquired it and used it as a troop carrier. Its
tour of duty was supposed to last only a year. Hit by several torpedoes
from German U-boats UB-64 and UB-124, she sank about 28 miles northwest
of Malin Head. Since then, she had laid at the seabed on her portside
at 64 metres depth.

According to underwater photographer Steve Jones,
everyone talks about the Andrea Doria, but the Justicia wreck is much
more spectacular. Apart from that, there is the fantastic visibility
which, unlike the Andrea Doria, can be 25 metres on good days.

Indeed, there are lots to see for sports divers around Malin Head, but
the real treasure here doesn't just cater to technical divers. This is
because it was here, at the northern tip of Ireland, that Lucasfilm
shot a good number of sequences for the new Star Wars movies, Episode
VII and Episode VIII in May 2016. So, for several weeks, the ancient
land bore witness as Luke Skywalker and Chewbacca battled the dark side
of the Force, the wrecks patiently stand their ground, proving to all
that Malin Head can hold its own when visitors from a galaxy far far
away come a-calling.


With seals and sharks all around

Three kilometres away, Belmullet looks quite different. It is much more
tranquil here. Most sport divers feel at home here, even though the
diving is not as planned out as in other parts of the world.

"It is quite simple in principle," explained Dive West Ireland owner Sean Lavelle. "I
have three boats, which I rent out at prices between 300 to 500 Euros
per day. The smallest can hold twelve people, and the largest up to
thirty. Then, we'll do whatever the divers want to do on that day."


All divers want to see sea lions. And there must be hundreds – perhaps
even thousands – of sea lions swimming at the Inishkea islands. In just
minutes, they are circling the divers underwater. Then, they are
speeding around like furry torpedoes in the next instant. Sometimes,
these "torpedoes" strike the divers, an experience that is a cross
between cute and painful. One of the divers, camera in hand, has to
convince a particularly curious sea lion that his camera is neither
food nor a toy.

During times like this, you can almost feel as if you are in South
Africa – in spring and early summer when the basking sharks come.
These
animals, which can grow up to ten metres in length, are the largest
shark species after the whale shark, and feed on mainly plankton (like
whale sharks). Sluggish and tame, they usually swim with their mouth
wide open – making for great photo subjects.



Sean Lavelle organises dive trips in the region of County Mayo, which
The Irish Times has called the "Wildest of the Wild Atlantic Way".
Here, "wild" means "secluded"; and the Westport town, with its nearly
6,000 inhabitants, is considered a metropolis. It stands at the end of
Clew Bay, and it would be a shame if one had to leave County Mayo
without spending at least one night there.


The region where Sean Lavelle embarked on his dive trips is located in
County Mayo, which has chosen Irish Times to be the "Wildest of Wild
Atlantic Ways". Where "wild" here means mainly secluded and the town of
Westport with its nearly 6000 inhabitants is already considered a
metropolis. It is on the edge of the fishing-rich Clew Bay, and it
would be a shame to leave County Mayo without having spent at least one
night there.
Written by

Herbert
Date

5th January 2017
Where

Belmullet, Irland
Also by Herbert