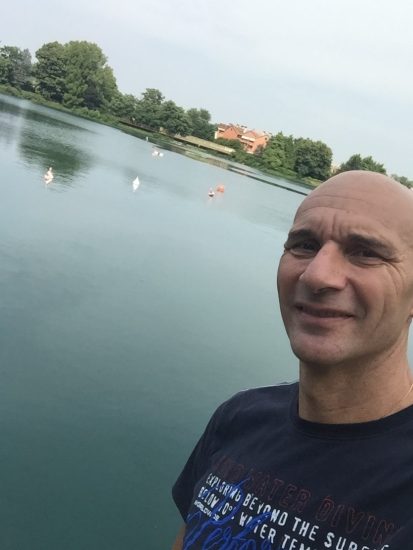 Did you know that it's possible to go deep freediving in Milan?
In Milan there is a green oasis, with a lake called Gardanella, which is more than 25m deep.
The temperature of the water in the summer isn't bad, 25 degrees at the surface and 19 degrees at the bottom, with more or less 10m of visibility.
At this lake there is also the Jolly Rogers Diving Center where it is possible to rent any gear you need.
The situation is perfect for metropolitan freediving fans who, after work, would like to do a little freediving session....
If you're a fan of freediving, don't forget to follow me on Facebook and Instagram!
Written by

Gianluca
Date

1st July 2016
Where

Peschiera Borromeo, MI, Italia
Also by Gianluca