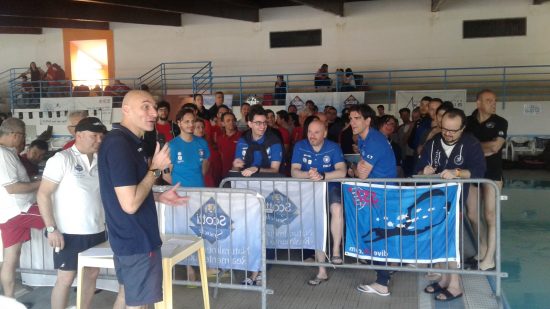 The start of the competition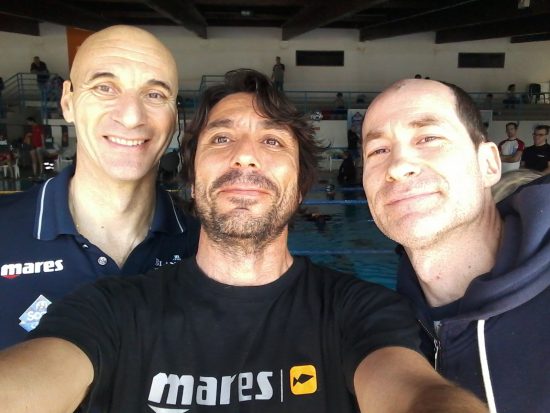 Gianluca Genoni, myself and Gaspare Battaglia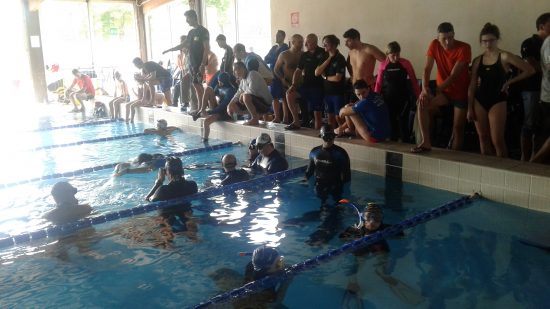 Young freedivers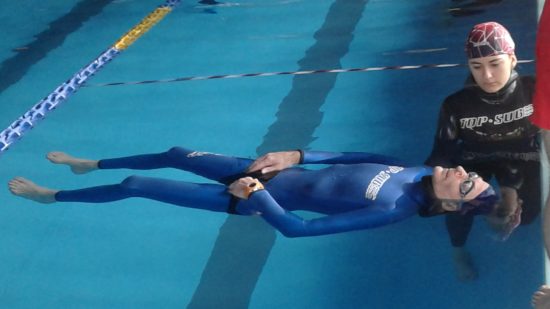 Preparation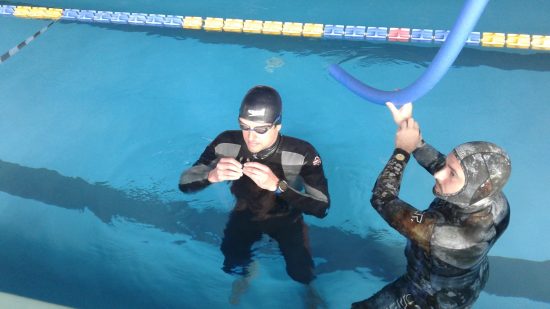 Mauro Generali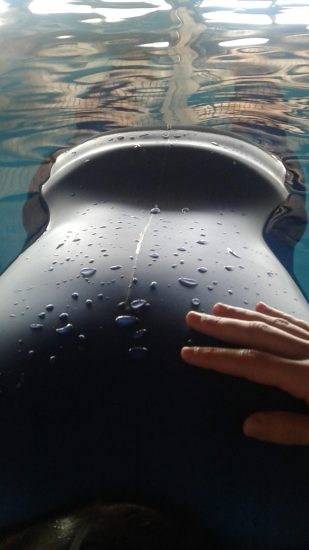 Static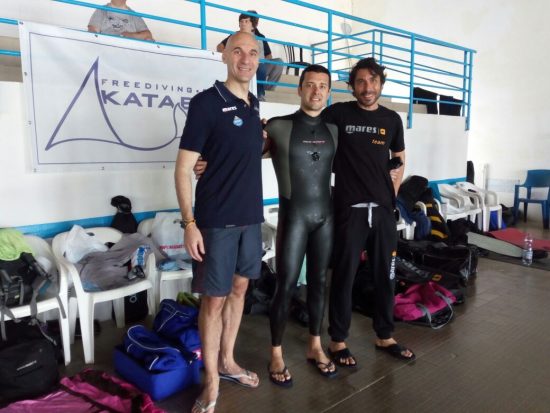 With Gianluca and Mauro Generali from Katabasis Freediving Center
On Sunday the 9th of April 2017, the Gianluca
Genoni Trophy was held in Mortara Swimming Pool, valid also for the FIPSAS
elite circuit, in an atmosphere of great friendliness with just the right dose
of adrenalin.
Many freediving clubs met to compete in static
and dynamic apnea disciplines, with numerous athletes participating.
As well as impressive results from the 'big
names', the event was definitely characterised by the presence of younger
freedivers who livened up the tournament, making it even more engaging.
A competitive spirit combined with the healthy
joy of being in the water and great sportsmanship created a very peaceful, fun
atmosphere which was highly stimulating for the world of freediving which is in
continuous evolution.
The presence of the association Apnea Ability
was very exciting. They are currently working on a project aimed at promoting
freediving among young people with disabilities; the prize for congeniality
definitely went to them! Merit also goes to Mauro Generali from competitive
team H2bo and instructor for Katabasis Freediving Center,
who won big with 7'32'' in static and 225 metres in dynamic.
Great performances and also great emotion –
perhaps this is the freediving of the future??
Written by

Carlo
Date

11th April 2017
Where

Mortara, PV, Italia
Also by Carlo