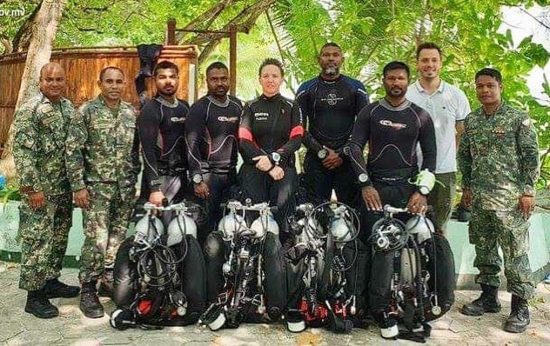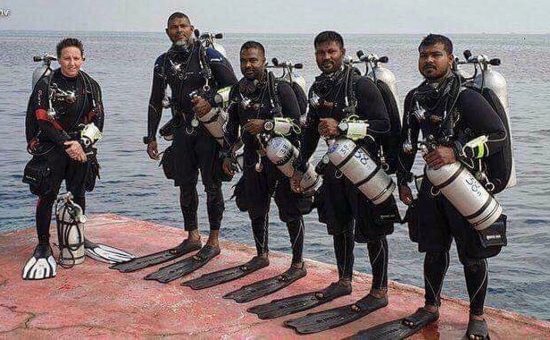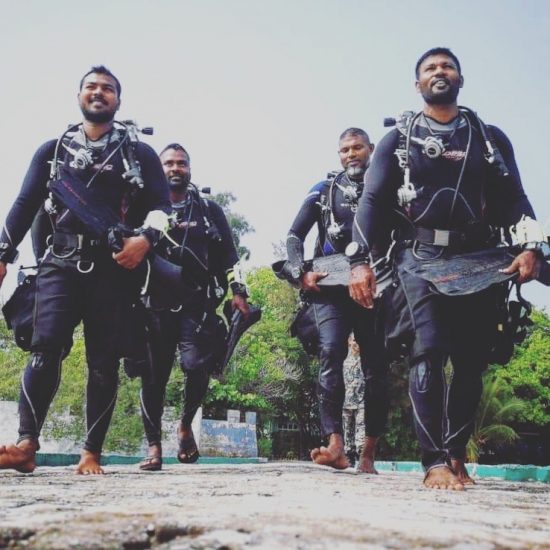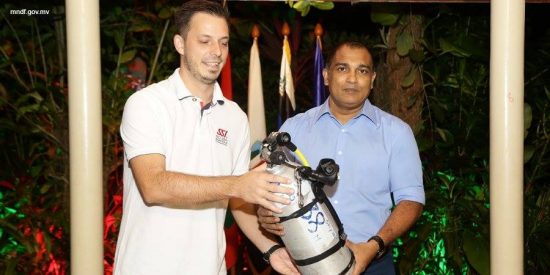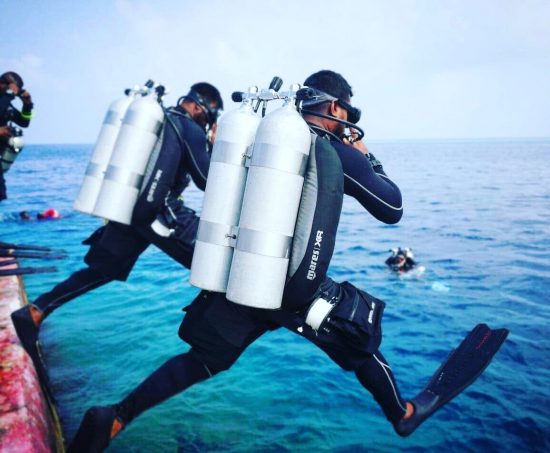 During our lifetime, if we are lucky, we get the privilege of being part of certain events that will change the future. I have been very lucky to be part of such an activity which recently occurred in the Maldives with the Maldivian National Defence Force (MNDF).

The Maldives is an archipelago of 1,192 coral islands grouped into 26 natural coral atolls in the Indian Ocean. All the islands are encircled by a lagoon, blessed with crystal clear water and teeming with a huge abundance of marine life. Scuba diving is a popular activity in the country and currently there is a 30 meter depth limit and only no-decompression diving is permitted.

For many years, SSI has been in communication with Maldivian officials, and has extended an offer to provide education and training for them on decompression diving activities below 30 meters. Very recently this offer was accepted and training began. If, in the future, decompression diving becomes possible in the Maldives, it is vital that the Maldivian coast guards are trained in such activities, as they will be on the receiving end of the radio if that call for assistance comes through.

In order for the training to be effective, it was critical that the equipment being used was reliable, suitable and functional for its purpose. The coast guards, moving into the future, need to be confident that the equipment that they are using is going to hold up in the most challenging environments, leaving them to concentrate on the tasks and objectives that they will be presented with.

Mares has spent years talking to experienced divers and analysing existing equipment on the market to see where it can be improved. This, combined with Mares' history of innovation and ground breaking ideas, has produced an exciting new range of regulators, backplate and wing configurations and accessories.

The Mares XR product line provides everything that the extended range diver needs in order to conduct decompression dives. Combining years of experience in equipment manufacturing with the in-house knowledge of decompression diving the end results are truly amazing. Mares XR, since being launched in 2015, has been gaining a solid reputation and credibility on a world wide stage.

The training in the Maldives initially began with four specifically selected dive professionals who did an amazing job during the training week. Their discipline, commitment and attitude was impressive to say the least. It was a proud moment to shake their hands as Extended Range Divers. It was equally as significant a moment to have the opportunity to hand over the Mares XR products to the Chief of Defence Force, Major General Abdulla Shamaal, and know that in years to come these products will be used to save lives.

SSI and Mares are proud to work with the MNDF and will continue to provide further training and support in the future. We congratulate Mohamed Rishwan, Ahmed Shiyaz, Yoosuf Nishar and Mohamed Salaf for all of their hard work and success, and we look forward to continuing the training.
Written by

Cat
Date

20th December 2018
Where

Girifushi, Maldives
Also by Cat