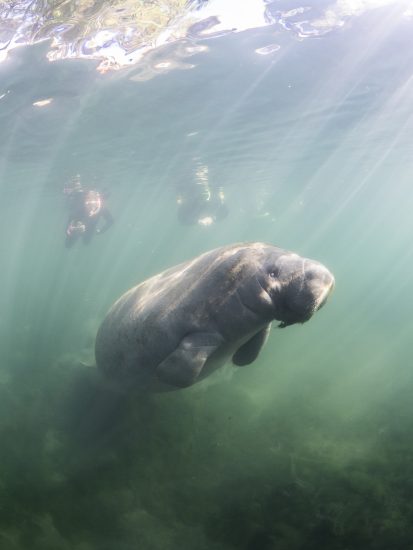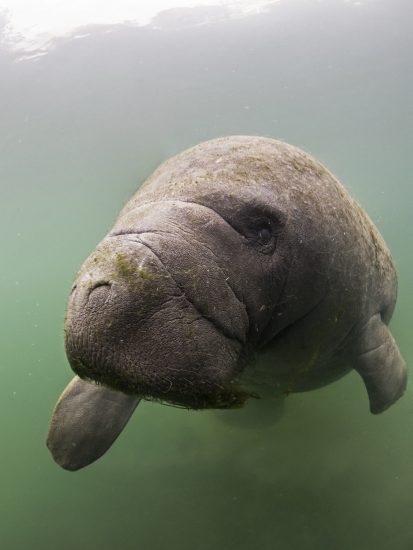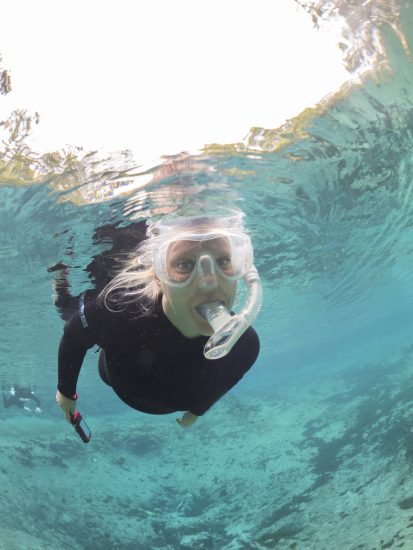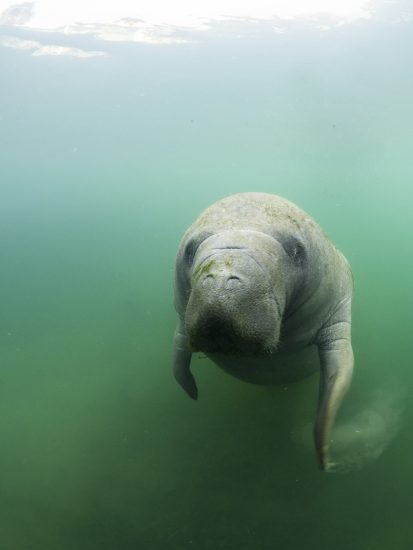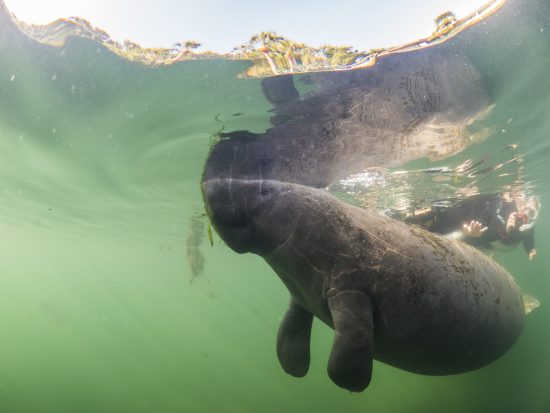 Are mermaids real?

In the olden days, sailors believed in magical, magnificent creatures which they called 'mermaids'. Now we suspect that they probably saw manatees. Intrigued by these stories, I had always wanted to see a wild manatee up close. The hotspot to see them is the Crystal River in Florida, USA.

Expensive tourist guides indicate that the best period to visit is from November until April. When my wife was in Orlando on a work trip, I took the opportunity to tag along and extend the trip with a few days of vacation, only this trip was planned for June...completely out of season. Some even warned us it was the worst period, but like with most things in our life, we took our chances.

After a night's stay in the dodgiest hotel ever and a drive with our crazycool rental car, a Camaro (yes, all this was my wife's idea...), we were welcomed at the dive center. We got an extensive briefing with a strong focus on the wellbeing of the manatees. GREAT! As an animal lover, the last thing I wanted was to disturb these wild animals in their natural habitat. Once aboard, we realized immediately why it wasn't the best period to search for
manatees: the 'Crystal River' was not so crystal clear at all; it was turbid, brown, muddy...nevertheless we learned there was a 99% (riiiight!) chance to see one.

To respect the animals we were warned not to make any brusque movements. We were given bright colored floating sausages, and fins were not allowed. It was explained to us that we should swim like a dog, rolling our arms under our body, moving as still as possible. That was quite a challenge because, as divers, we are used to only using our legs, never our arms. Nevertheless, we were very excited to get into the water and try it out.

During colder winter periods, the manatees migrate close to warmer water sources. During these periods, the water is crystal clear. In the hotter summer months, they spread out into the more turbid waters where the water is less clear due to algae bloom.  This makes it more challenging to find one and even more tricky to take a high-quality picture BUT these circumstances made us feel euphorical when only after a few moments in the water, we spotted our first manatee! And yes, they DO look like mermaids! A ginormous, overweight type of mermaid, but we were as mesmerized as those old sailors!

Did you know that manatees are related to elephants? They are for sure beautiful! What magnificent creatures!! They appear so peaceful and calm. Their tranquility was contagious. At one point we were gazing upon 5 manatees at the same time, it was like they were cuddling, swimming over and under each other; like they were showing off their family to us.

If you're really calm, they're not shy at all and they even swam towards us, allowing us to be very close to them. You can hear them munching on sea grass and if you are extra attentive you can even hear a cub calling for its mom. It was such an incredible experience, a big thing to tick off the bucket list for us!

After a few hours snorkeling with multiple manatees we exited the water, our skin shriveled like those old sailors, tired, but completely ZEN. I'm happy I was able to take pictures up close in these bad circumstances, but I feel even more privileged that the manatees allowed us to meet them, approached us and made us feel like long lost friends.
Written by

Thomas Van Puymbroeck
Date

27th September 2018
Where

Crystal River, Florida, Verenigde Staten
Also by Thomas Van Puymbroeck