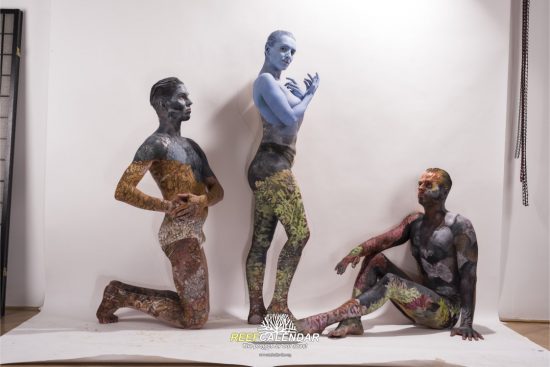 LOOKING FOR MODELS! More than 250 volunteers are needed to be able to realise the project which will become the cover picture 2018 and break the world record!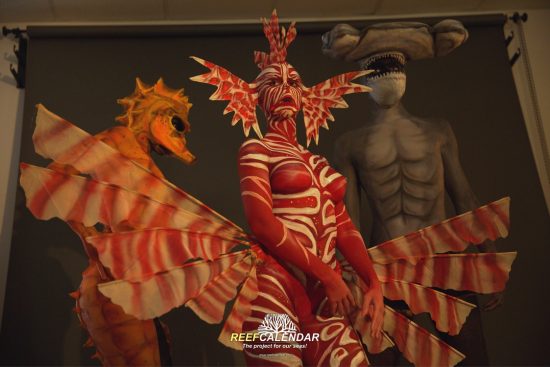 LET`S STAND UP TOGETHER FOR THE ENVIRONMENT! BE PART OF THIS WORLD RECORD!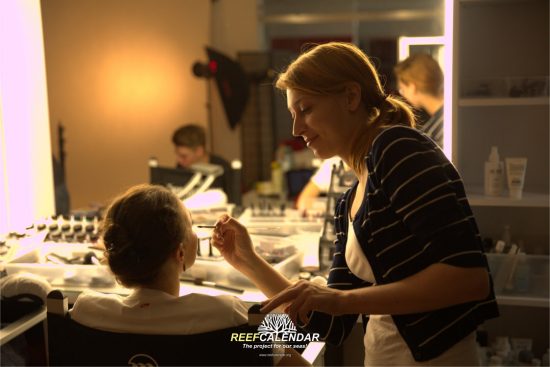 LOOKING FOR VOLUNTEER BODYPAINTER! About 40 volunteer painters are needed who help to paint the models!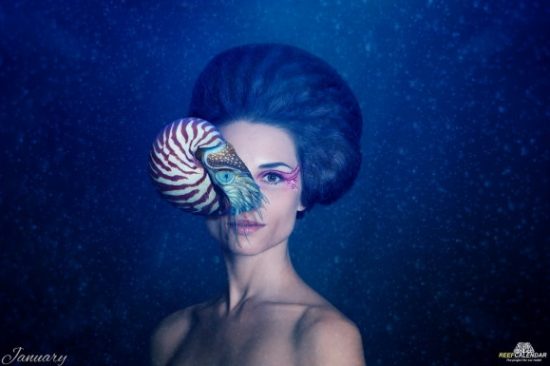 Sample from the 2017 calendar (produced 2016)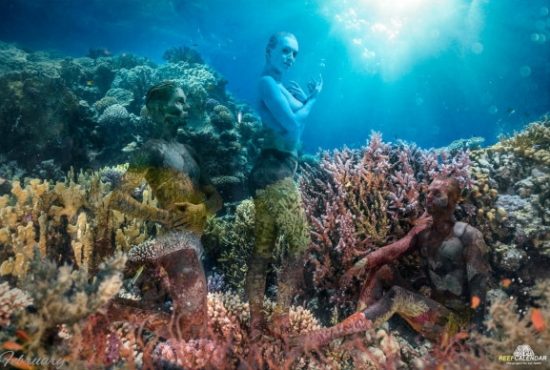 Sample from the 2017 calendar (produced 2016)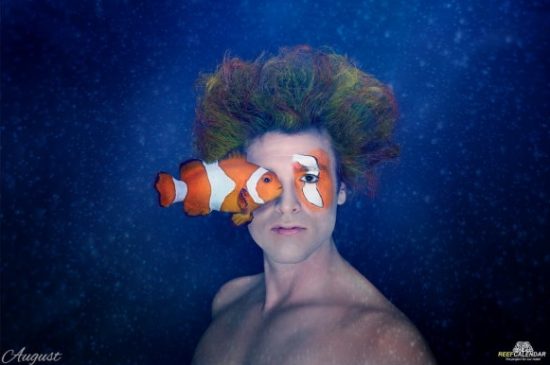 Sample from the 2017 calendar (produced 2016)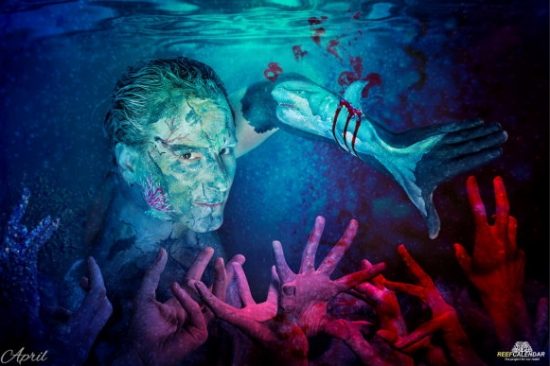 Sample from the 2017 calendar (produced 2016)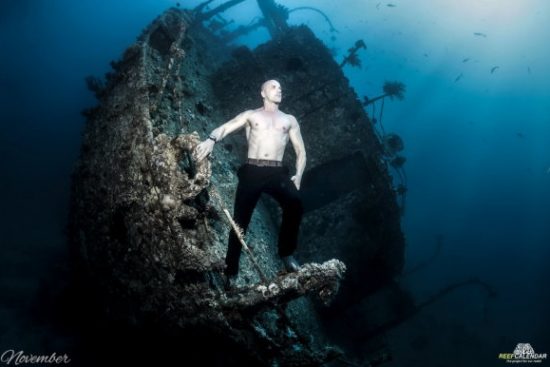 Sample from the 2017 calendar (produced 2016)
World record attempt for our reefs and oceans

Nothing in the universe is as versatile and beautiful, complex and sensitive as the oceans. Oceans are the most important providers of oxygen on the planet, and they are habitats to a multitude of life-forms.

Project REEFCALENDAR wants to draw the public's attention to the critical state which both oceans as well as coral reefs are in. The project Team created a calendar which not only will make you wonder at the beauty of the sea, but also make you think about how to preserve that wonderful eco-system.

The revenue of project REEFCALENDAR is solely used for the specific purpose outlined in the project description.

Trust Counts are managed and monitored by Dr. Helmut Klikovits (notary public in Neusiedl am See, Austria).

REEFCALENDAR will be produced and sold every year. The earnings will go to projects world-wide that focus on the preservation of the coral reefs and the species inhabiting them.

The first project being supported will be building a small reef. For that, REEFCALENDAR found an organization called Reefscapers. They will transplant corals on the Maldives for the project und keep informing about ongoing developments on REEFCALENDARS own reef.

Do you want your kids to be able to see the stunning underwater-world that we still enjoy today? Then join and help! On Saturday, August 19, a world record with the REEFCALENDAR project is planned. Your help is needed!

For the project, REEFCALENDAR is looking for: Models, body painters, sponsors and helping hands.

What is the idea?

On this day at least 250 people will be the largest living reef by means of body painting!

Where and when?

Exhibition Center Vienna – Hall A; Saturday August 19th

(Very easy to reach by public transport!)

Why?

The resulting image will be the title page of the REEFCALENDAR 2018.

With this project it is planned to draw attention to the maritime environment and underline the necessity of maintaining the seas.

Support REEFCALENDAR and help to show the beauty of the world under the sea as well as the devastating effects humans have on them.

It does not matter if you are yourself a diver. Every friend of the oceans is invited to support the project.

Each of us is just a single fish. Together we are a big school of fish.

For further information please contact the team by e-mail (bottom part of page): www.reefcalendar.org/en/world-record/
Written by

Herbert
Date

30th April 2017
Where

Messe Wien Exhibition & Congress Center, Wien, Österreich
Also by Herbert