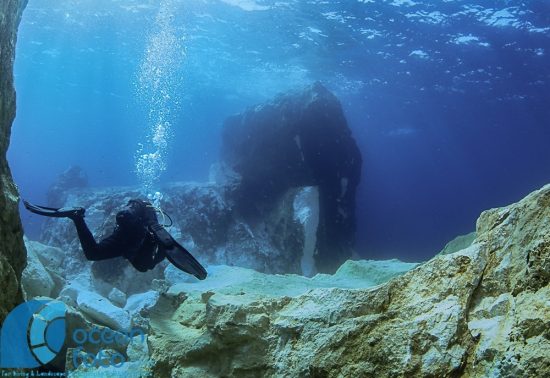 Azure Boulders (ex Azure Window) (c) Ocean Foto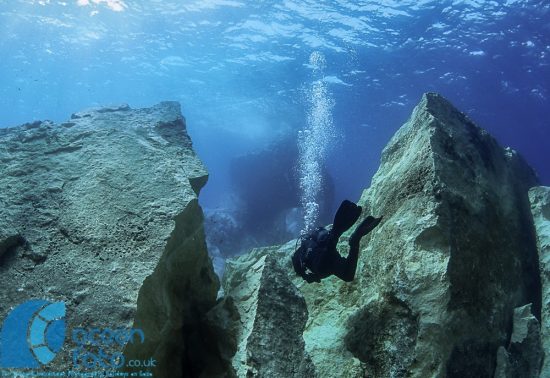 Azure Boulders (ex Azure Window) (c) Ocean Foto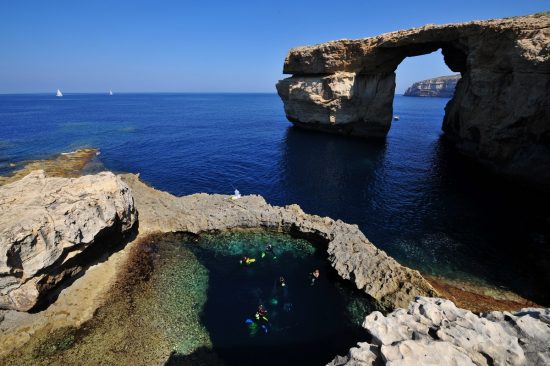 Azure Window (c) MTA
New dive spot: Azure Boulders

Big news from a small island: Even in
the United States and Australia, it was reported in the news that the
popular limestone arch collapsed into the Mediterranean Sea on the 8th of
March 2017.


The entire structure, which weighed thousands of tons, was an
incredible sight, especially when the evening sun dipped into the
distant horizon.

Apparently, it had been unstable for some time, and
slabs of rock from the cliff had been falling into the sea.

As a
result, walking across the bridge of the Azure Window has been
forbidden since January.

Previously, the rough seas had broken off
large bits of the outer cliff, and this had probably led to its
instability.



After the structure collapsed, the whole of Gozo was shocked and many
of us in the diving community felt as if a good friend had been lost.
Now, a few weeks later, we are realizing that we have gained a stunning
"new" dive site - the "Azure Window" has become the "Azure Boulders".



We are looking forward to exciting dives along these large rock
formations, some of the boulders rise from a depth of below 30 metres
to almost surface level!


By the way: Save the date! From 5th to 9th June, look out for an
exciting event here in the Maltese Archipelago: the European Divers
Meeting.

For more information, see here.
Written by

Herbert
Date

29th April 2017
Where

Azure Window, Gozo, San Lawrenz, Malta
Also by Herbert