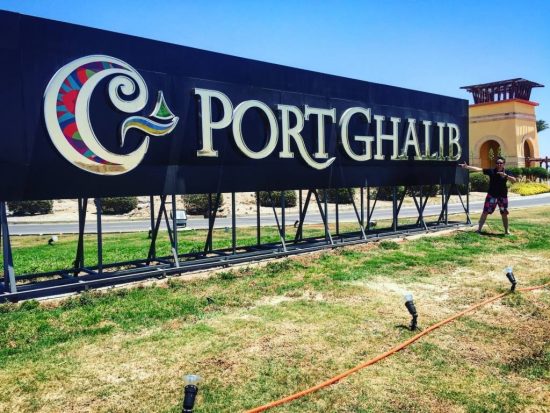 Port Ghalib, Marsa Alam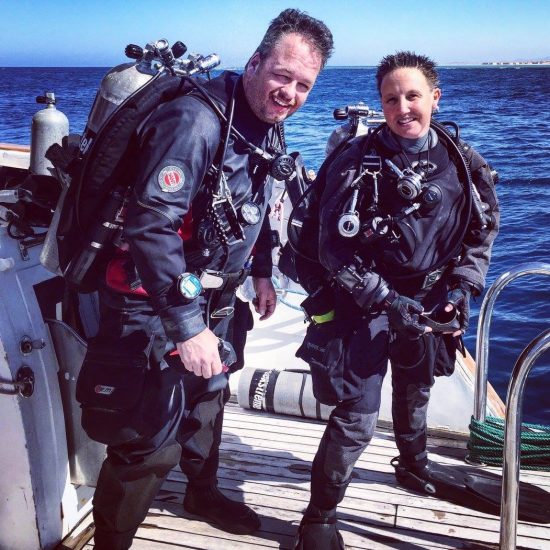 Arno Pijnappels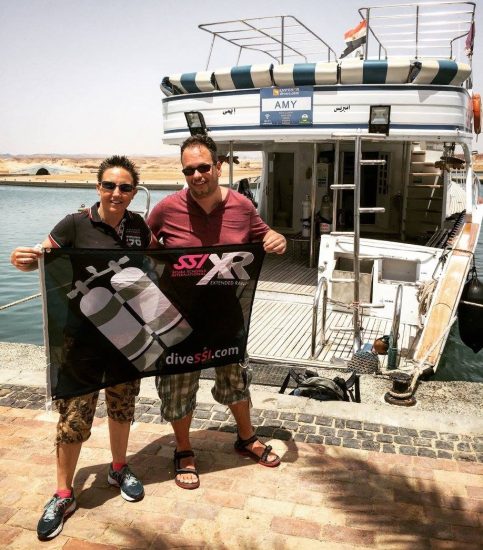 SSI Hypoxic Course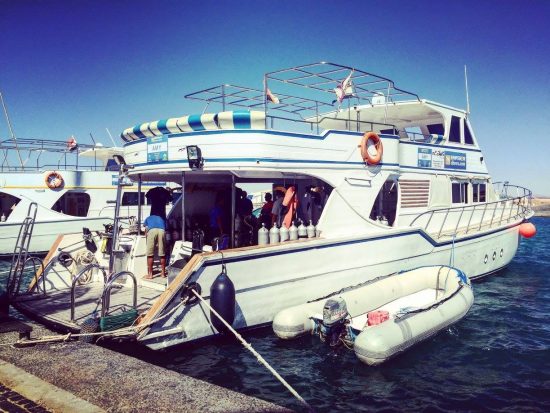 Diving vessel in Port Ghalib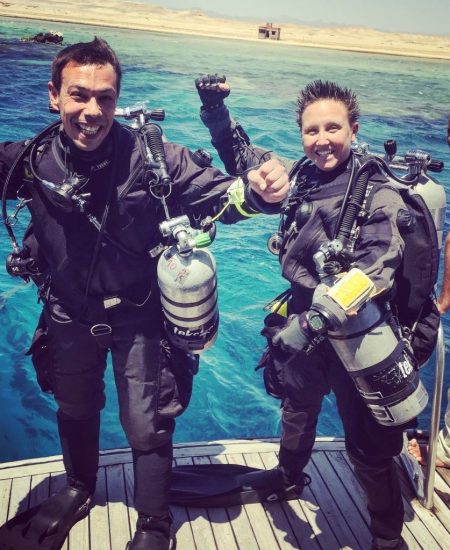 Tarek Knull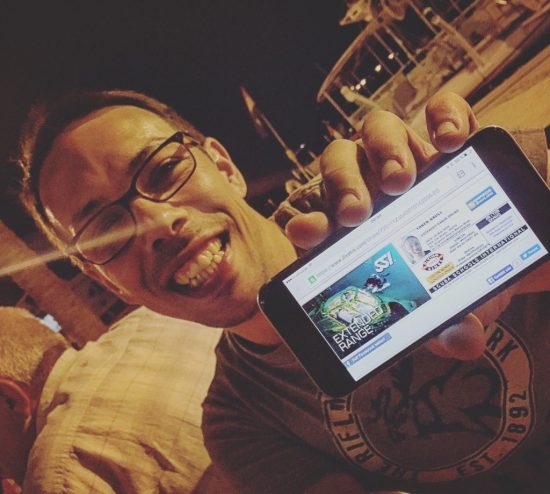 SSI Extended Range Course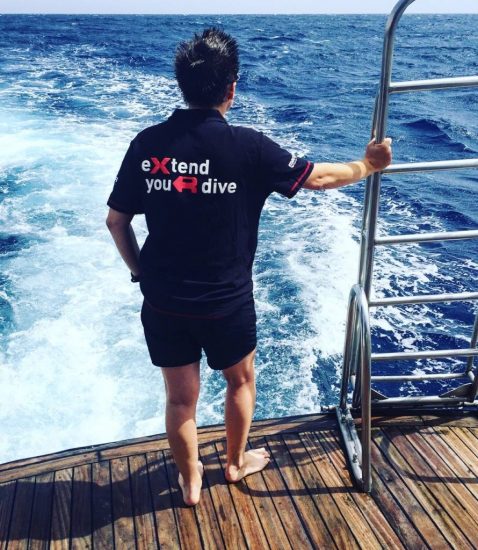 This is what it's all about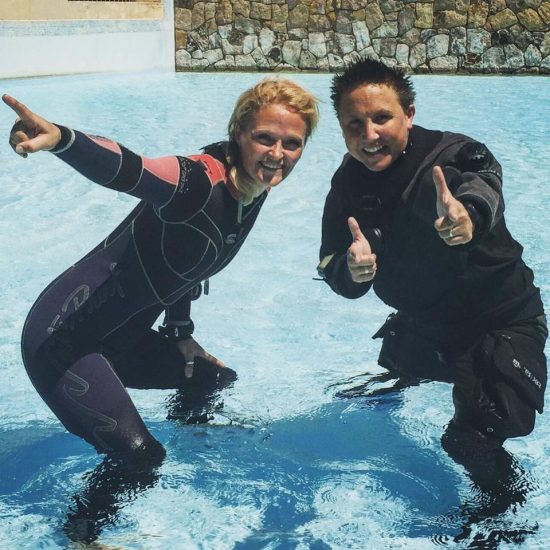 Anke Westerlaken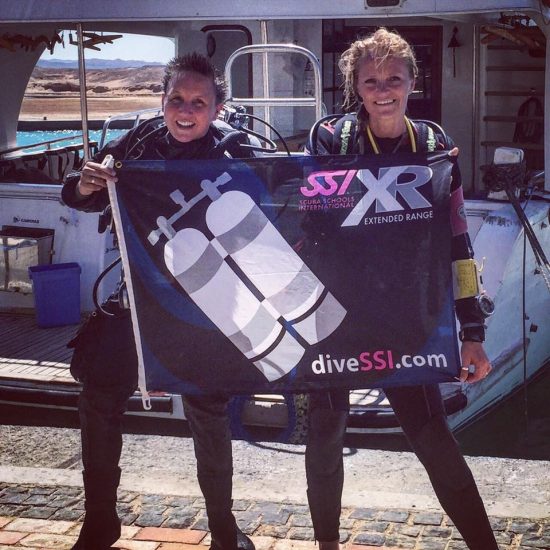 SSI Extended Range Nitrox Instructor Course
I am sat in my office trying to catch up on
some paperwork in between packing my bags once again to travel to Europe and I
am looking at the calendar wondering where the last 6 months have gone. It's
hard to believe that we are already half the way through 2016, where is the
time running away?
Considering the fact that currently Egypt is
not the number one destination for many holiday makers I have been busy
teaching various courses pretty much back to back in between my travelling
times. These last few months have been no exception to that.
One of the nice things about the diving
community is that they are a pretty resilient bunch of people. They plan their
diving trips, whether local or up-road, ahead of time, and no matter what
happens they will make that trip. This is saving grace that is currently
keeping the diving professionals of Egypt still alive.
So recently I found myself spending a week in
the southern Red Sea resort of Port Ghalib, which is situated about 30 km north
of Marsa Alam. My guest for the week was Arno Pijnappels, who travelled with his family in tow, to join me from
Holland to make his SSI Hypoxic diver course.
Hypoxic diving is the name
given to deeper diving that requires the use of gas which contains oxygen
content lower than what is needed to sustain life. Careful dive planning and
attention to detail is required to ensure that such gases are only breathed at
safe depths. This type of diving requires a level of precision, discipline and
experience and it is the ambition of many divers.
Hypoxic diving comes with
great rewards. The divers with this level of training get the opportunity to
experience the topography and landscape of the underwater world that is simply
beyond the imagination. Canyons, cracks, trenches, natural archways, and sunken
shipwrecks all now ready for exploration. You could maybe compare that for a
diver to achieve a dive to 100m is like to a mountaineer to reach Everest. Both
activities requiring training, discipline, commitment, passion and desire.
Shortly after Arno had left
us I was once again back in Port Ghalib but this time with Tarek Knull. Tarek
was a keen advanced diver and was looking for the next progressive course to
enable him to extend his diving range just that little bit further and so it
was we began the SSI Extended range course. The Extended Range course is the
first scuba diving course where the diver is introduced to the twin set or
double tanks. A nice feature of the SSI training pathway is the Extended Range
"foundation" level. This part of the training is all about learning and trying
different equipment and different configurations. Whether it would be twin set
diving, sidemount diving or rebreather diving. It is a nice one day experience
to become familiar with the different equipment before beginning the actual
Extended Range course.  
It was a great week with
Tarek and we had some pretty awesome dives. By the end of the course Tarek was
certified to 45m, he had learnt how plan and conduct dives with decompression
obligations, he learnt how to carry and use safely an additional cylinder of a
nitrox nitrox for decompression and he could also fin backwards! Jackpot.
It was not too long after
Tarek had gone home that a longstanding safari guide from Emperor Divers was in
contact to see if I had some time for her. Anke Westerlaken, spent some time
with me earlier on in the year when she decided that she would like to start
teaching SSI recreational courses. When we made her crossover she was commenting
on the fact that on her safari trips many of the dives are to depths between 30
– 40m and that many divers get quite close to the computer no decompression
limits and that it's a frustration to have to shallow up, when maybe their gas
consumption is not a limiting factor but the no deco time is. Up until that
point Anke was not aware that through SSI the course pathway naturally leads to
the Extended Range Nitrox course that is the perfect course for such diving situations.
This course trains divers how to dive to 40m with limited decompression. It is
simply about diving for just that "little bit longer". They learn how to plan
dives and how to carry an additional cylinder with a richer nitrox gas for
added safety. This course is a perfect one for Anke's divers and so we began
her training for her to become an Extended Range Nitrox Instructor so that she
can offer this course to her divers.
All in all it has been a
really exciting couple of weeks here in the Red Sea and I am looking forward to
what the rest of the year will bring.
If you would like to find
more information on the full course pathway of what SSI have to offer then head
to www.divessi.com or contact myself cat.braun@divessi.com for specific
information on how you can come and join myself and my team to further your own
personal training. For more information on Red Sea diving head to www.tekstremediving.com.
Written by

Cat
Date

11th July 2016