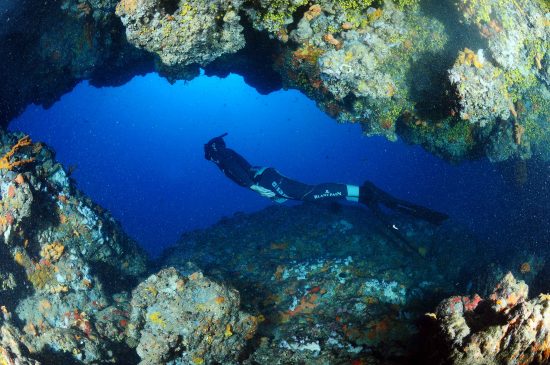 The Tremti Islands are one of the most beautiful places in the Adriatic Sea for freediving and scuba diving and it is always possible to find a good spot to dive in any weather condition.

The water in the summer is warm, clear and you can easily find seabeds from 5m to 50m deep, fantastic for all freediving levels.
I have done a lot of training and videos here,
take a look
!
This is why, for the past 12 years, I have organized a freediving contest for lovers of this discipline during the first weekend of July.
Written by

Gianluca
Date

14th July 2016
Where

Tremiti
Also by Gianluca