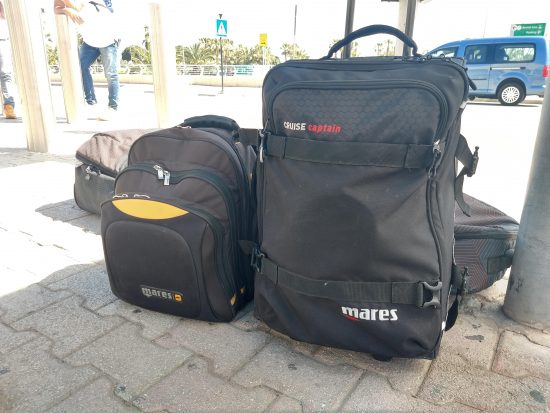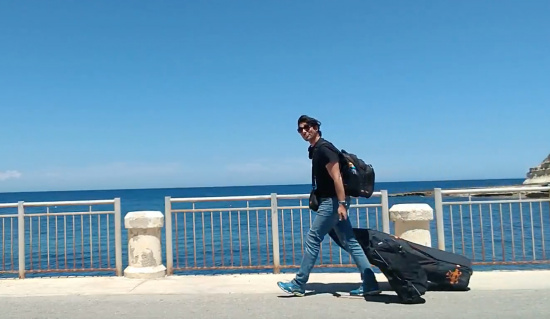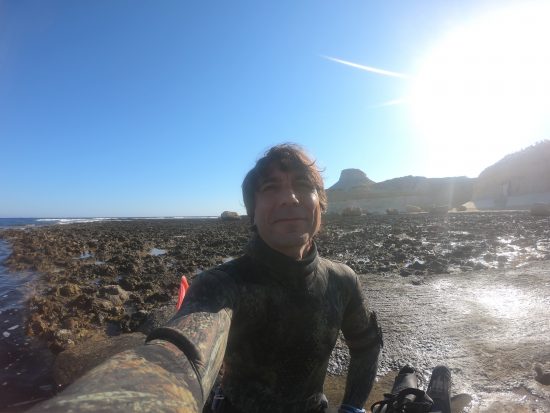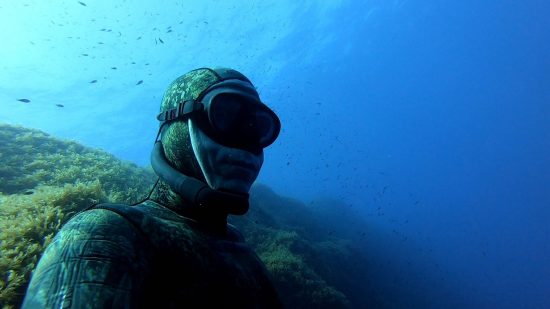 The "Freediving Expedition" continues, this time taking me to the crystalline waters of Gozo, a little island to the north of Malta. This place inspires me and could be defined as 'the Malta of 40 years ago'.  Therefore, it is both a recent and old story, surrounded by the sea, with depths to discover, naturally whilst freediving.

Gozo is an island of around 67 km² in the middle of the Mediterranean, known in mythology for the legend that sees the island as the place where the nymph Calypso held Ulysses for a good 7 years! Nowadays , however, Gozo is known mostly for its crystal clear waters which offer incredible scenery for scuba divers, freedivers and sea lovers in general.

After the first day of  acclimatization I went diving on the northern side of the island where, looking at the horizon on clearer days, you can see Sicily rising up.

As soon as my head was underwater, near the surface, I was enveloped by lots of damselfish, anchovies and generally small fish but, moving deeper, always with their proverbial diffidence, diplodus and many parrotfish appeared. In the distance were greater amberjacks and schools of barracuda framed in the crystal water which enhanced the clear sea bed.

Don't miss out on the next breathtaking dives!

See you soon!

Carlo Boscia - Mares Ambassador

Follow Katabasis Freediving for more information on the Freediving Expedition and upcoming events!
Written by

Carlo
Date

28th May 2019
Where

Gozo, Malta
Also by Carlo