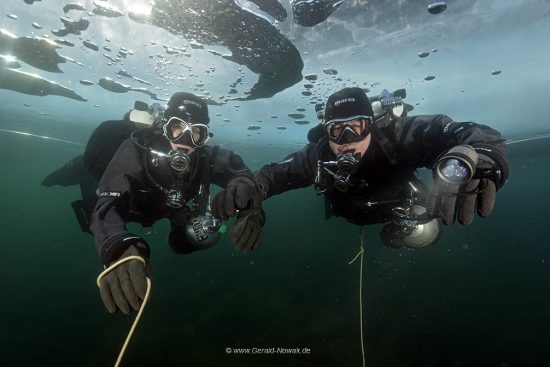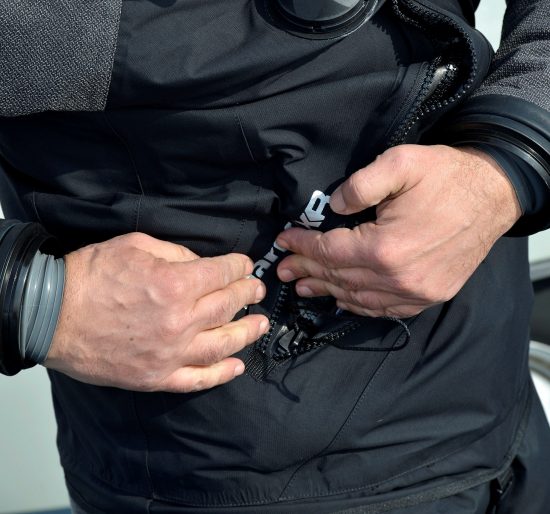 Silicone seals at the wrists and the Aquaseal Dry zip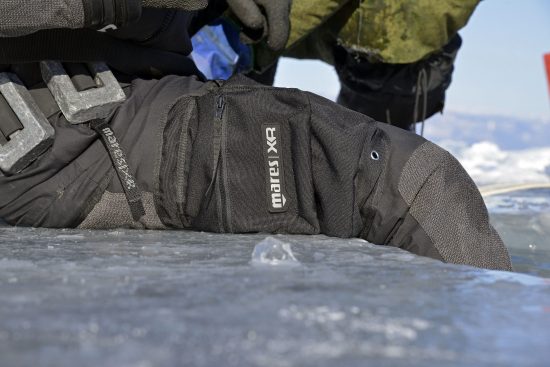 Large pockets with piping for a better grip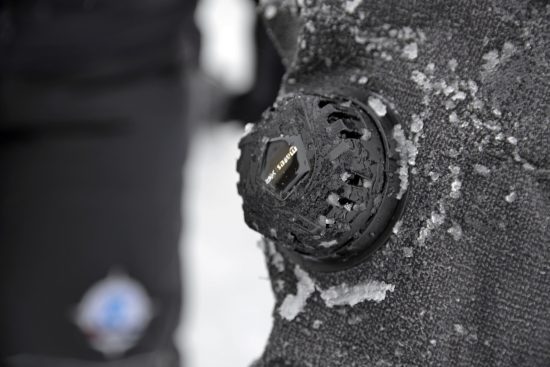 Exhaust valves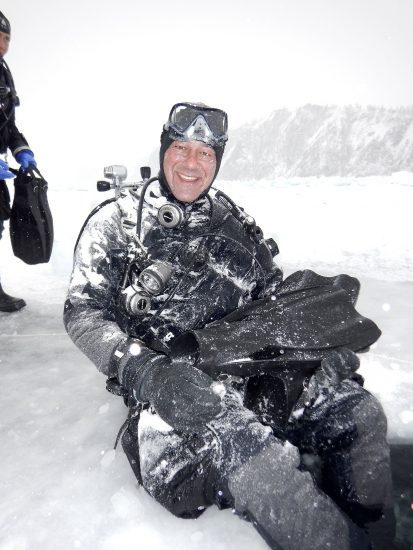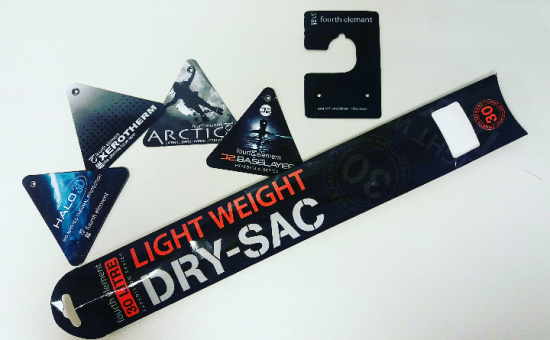 Thanks to Fourth Element for our undersuits!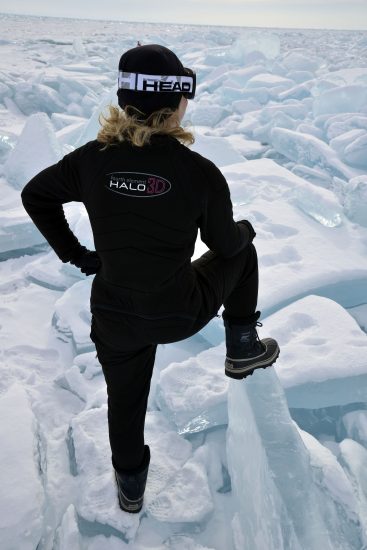 On our expedition to Lake Baikal, the XR Kevlar Dry Suit was indispensable, and ours went through at least 10 dives each.
This suit comes with a choice of latex or silicone seals at the wrists and neck and we all went with silicone. Made from lightweight, breathable Trilaminate and designed for maximum flexibility, it was perfect for easy movement under the ice.
We were eager to see how the heavy duty plastic and 'Aquaseal Dry' zips faired in cold conditions and we are very happy to say they gave us no problems whatsoever.
The suit comes with two self-draining, four-compartment pockets. Piping around the pockets provides a better overall grip, and we found everything easy to handle when wearing our thick gloves.
4mm neoprene integrated boots with a rigid sole complete the suit. Reinforced insteps are fitted and a Velcro strap is included for the perfect closure. These boots were the perfect size and our warm fleece socks fit comfortably inside.
Under our drysuits we were kitted out with Fourth Element undergarments thanks to Paul Strike, the company's founder and Managing Director.
We used the Arctic Extreme Performance Undersuit, J2 Baselayer, Xerotherm – Thermal baselayer, Halo 3D – Biomapped Thermal Protection, G1 Dry Glove Liner plus  5liter and 30 liter Lightweight Dry-Sacs.
All undersuits provided superb insulation! The Arctic has not one, but two layers of insulation, making it a perfect warmer. Hi-tech technology from the J2 Baselayer ensures dryness and therefore great warmth. The Xerotherm was originally developed for NASA; it traps a layer of air next to the skin
providing extra heat which the team loved! The Halo 3D was another brilliant option with its strategically placed thermal protection. All-round we were really satisfied with Fourth Element's offerings!
Our glove liners made from 1.5mm hydrofoam were also great, with a bamboo derived fabric lining inside which provided excellent thermal protection.
Last but not least, the waterproof dry-sacs with a roll-top closure were perfect for the conditions we faced.
Next take a look at how our BCDs and torches dealt with the cold Siberian waters, and if you haven't yet seen it, check out our Regulator review!
Written by

MARES / SSI / rEvo Dive Expedition Team
Date

31st March 2017
Where

Siberia