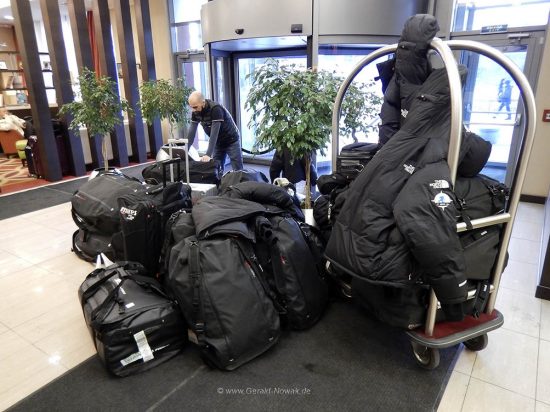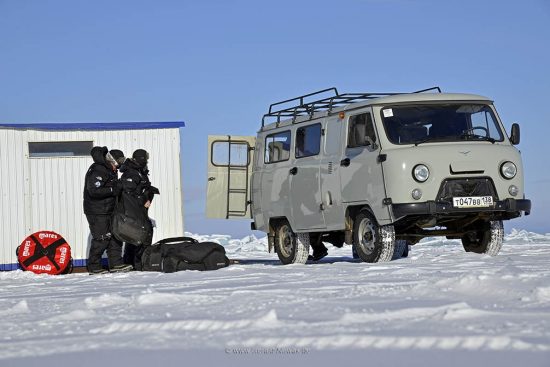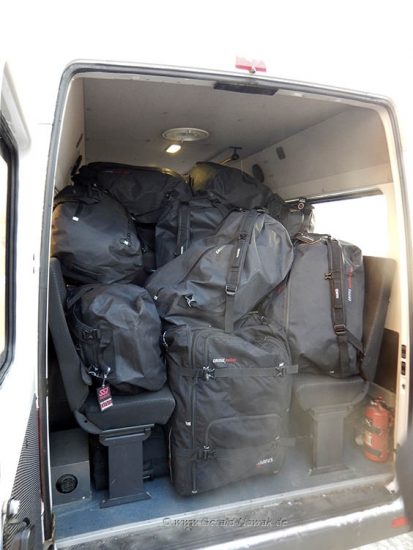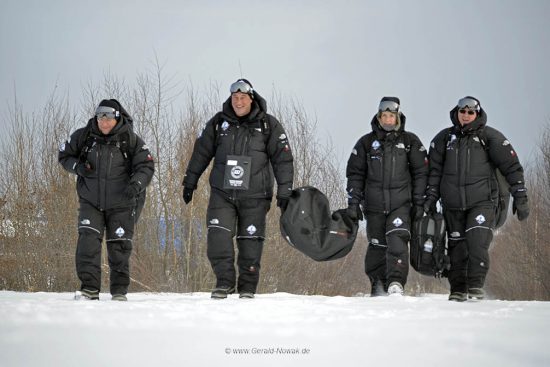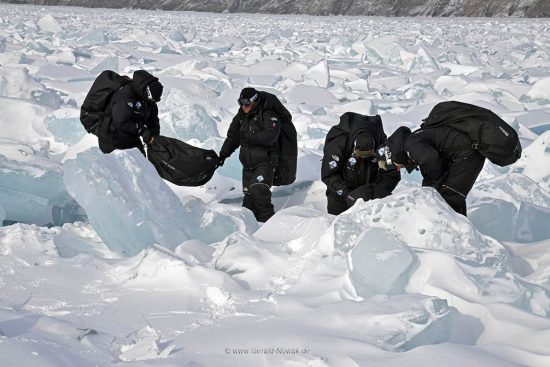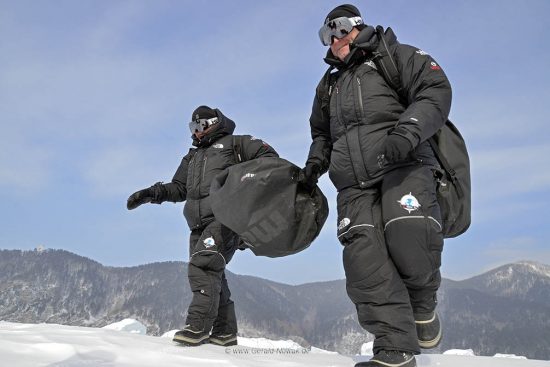 Our trip would not have been possible without all the wonderful Mares gear we had in tow, but how did we get it to Siberia?
Mares has a wide range of bags to offer, but we felt the perfect choice for the team's dive expedition was the Cruise Backpack Dry. This bag has some essential features: it's completely watertight with a large internal volume and is ultra lightweight.
These bags are spacious and easy to pack, and the compartments allow easy separation of wet and dry gear, perfect for our dive days.
The bag comes with removable straps which can be detached and stored inside the bag when in transit. It's designed to be worn on the back, which was probably the only downside for us, as after a long day of travel, wheels would have sure been convenient. On the other hand, with wheels also comes extra weight and extra rigidity, a potential inconvenience for a trip with so much gear and the need for every bit of storage space possible.
Whilst diving in Lake Baikal we couldn't resist taking along some of next season's newest products. We can't say exactly what they were just yet, but we're proud to say they over exceeded our expectations regarding performance and we can't wait to reveal all with 2018's range!
Soon we'll be ready to give you more news regarding the Mares / SSI / rEvo Dive Expedition Team's next adventure…watch this space!
Check out our other product reviews from the trip here:
Written by

MARES / SSI / rEvo Dive Expedition Team
Date

19th April 2017
Where

Siberia
Also by MARES / SSI / rEvo Dive Expedition Team