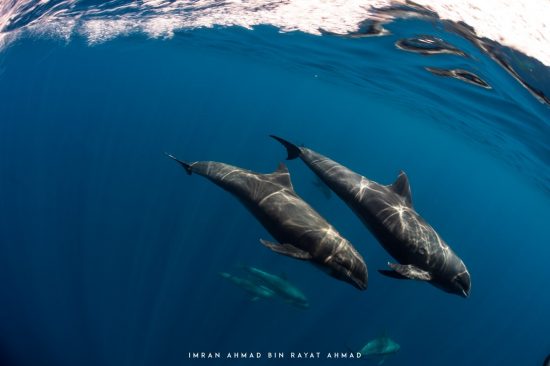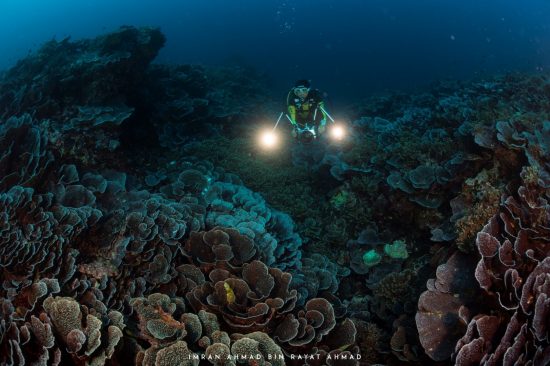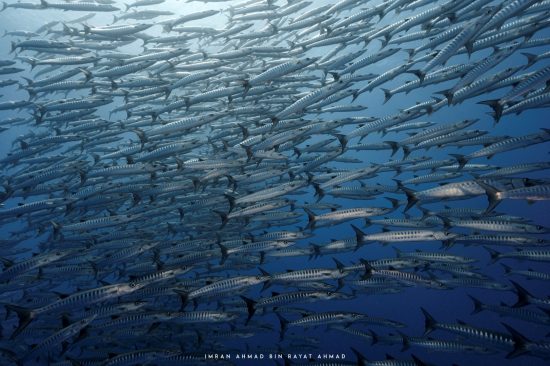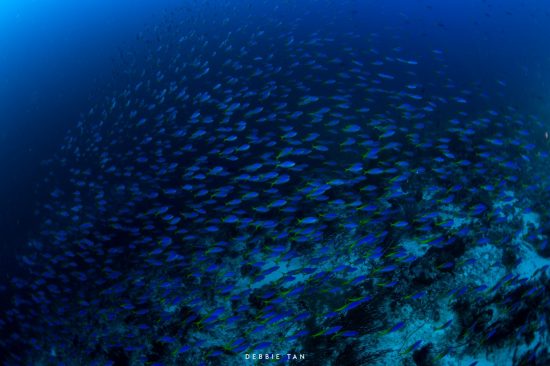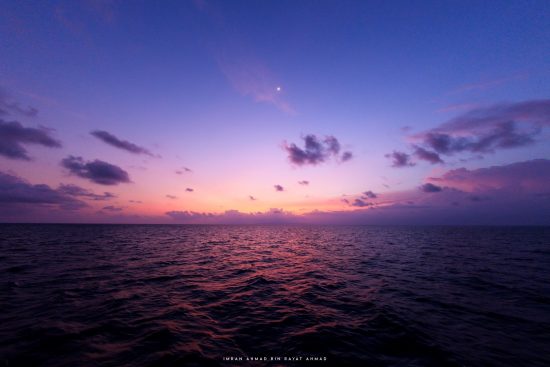 Banda Neira is one of ten volcanic islands in the Banda Archipelago, in the Maluku province, eastern Indonesia. On our last assignment, we sailed from Saumlaki to Banda Neira.

Also known as the SPICE ISLAND in ancient times, the sapphire sea surrounds these beautiful islands. It's clear water is brimming with corals and there is an abundance of ocean inhabitants making it one of the best dive spots in Indonesia.

Our floating abode for the next 12 days, the DAMAI II, with its competent staff, made sure we were comfortable. From it's spacious layout to well prepared dive staff, we couldn't have asked for more.

Diving the areas of the Forgotten Islands and Banda Neira is unforgettable. Our Mares model, Debbie Tan, suited up in her photo gear whilst I made sure that all our cameras were ready. Descending into the clear blue water was like floating in space. The fish didn't seem bothered by our presence and presented themselves in huge schools. Schools of batfish, barracuda and a super pod of melon head whales emerged on almost every dive. Photographing our model with the animals took a lot of planning and communication, but it all worked out.

What amazed me most was the coral formation in Banda Neira. Banda Api erupted explosively on the 9th May 1988 and an ash plume 3 km high was produced. With all that destruction, the coral growth and layout where the lava flowed has grown outstandingly fast in a 31 year period. This is a place where science has not been able to explain the sudden growth rates.

There were miles of hard coral as far as the eye could see - intricate designs and reef formations on steroids that will leave you amazed. For the next 12 days, we explored its reef and captured this series of photos for you to enjoy.

Diving Equipment: Mares XR equipment | Mares Magellan BCD | Mares Avanti Quattro fins | Mares Carbon regulator | Mares X-Vision mask | Mares Cruise Backpack Pro
Underwater Camera Equipment: Seacam | Keldan Lights
Cameras: Nikon
For further information, see ESCAPEINC ASIA

Author: Imran Ahmad | Debbie Tan | Izabell Imran

Imran Ahmad is Asia's internationally published underwater photographer. He has been capturing the magnificence of life both below and above the water's surface for over 21 years. His style is different from anything seen.

As a family, they run the ESCAPEINC ASIA Showroom in Kuala Lumpur, Malaysia, that specializes only in the "best" from the underwater photography world. They run photographic trips and conduct photo clinics for those interested in learning the art of underwater photography.

For more information on underwater photography in Asia, join both Debbie and myself at ESCAPEINC ASIA.

Contact us on Facebook or via email.
Written by

Imran
Date

8th January 2020
Also by Imran