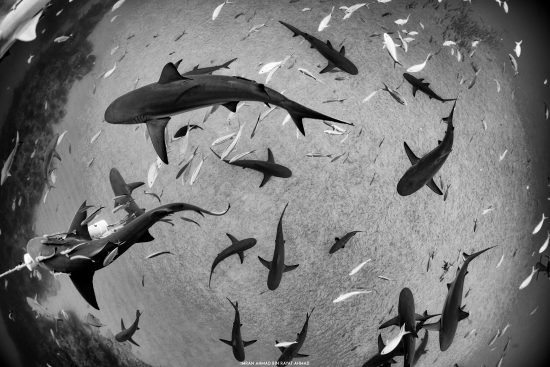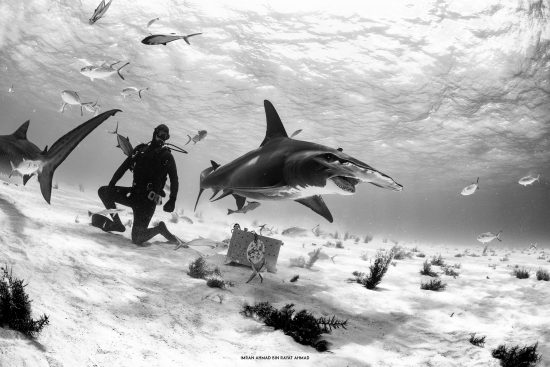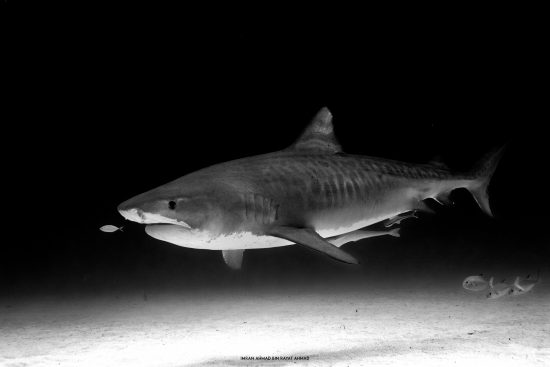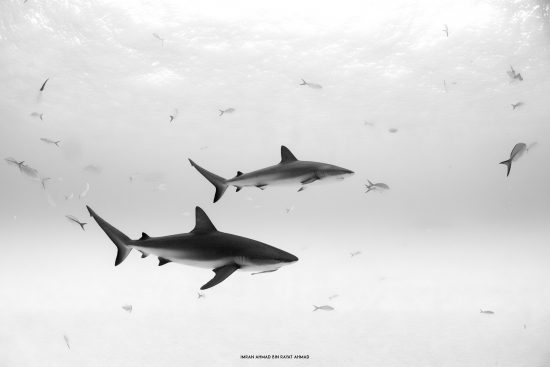 On our last photo adventure, we headed out to Tiger Beach, the Bahamas.

A dive mask is one of the most important pieces of gear for any scuba diver, and Mares has done more than needed to provide that. I really enjoyed testing out the Mares mask advised by Dusan of the Mares team, the i3 Sunrise. I was of course reluctant to switch away from my trusty Tempra mask which has been my first choice since completing my Open Water Diver course twenty years ago. This goes to show the durablility and quality of the Mares range. The glass lasted for so long, but I had to switch for more advanced technology, clearer vision and better silicone. While I have still kept the Tempra as my backup, for now the i3 Sunrise is my choice.

My SHARK | MEN Series

Tiger Beach is known for its clear water, many sharks, and interactions between man and animal. Using extreme care and an expert shark handler with eleven years experience, Conner, we were introduced to a few Tiger and Great Hammerhead sharks. I chose photos in black and white as it evokes more emotion.

Photographing at Tiger Beach has shown me the importance of the interaction between man and animal in a less harmful situation. We read about and see a lot of mass killings of sharks in the media for their fins. If we only researched deeper, we would find NO medicinal benefit in consuming shark fins. It is a dish originating in China or the East that emphasis rank and power. Shark fins are big business, but it has gone beyond just fins, and a lot of daily purchases have got bits of shark fin in, even pet food. Please be wary of what you buy and consume. Be aware of what you use and how you use it.

I hope I am able to show the beautiful side of sharks through my images and why they need to be protected. As we all should know, if the cycle is broken and the last shark is consumed and the ocean loses them, we will be DOOMED.

So, last but not least: Sharks look better in our OCEAN than in your BOWL.

- Imran Ahmad

To learn more about protecting the oceans, check out Mission Deep Blue from SSI, powered by Mares, HEAD and rEvo.
Written by

Imran
Date

21st June 2019
Where

Bahamas
Also by Imran